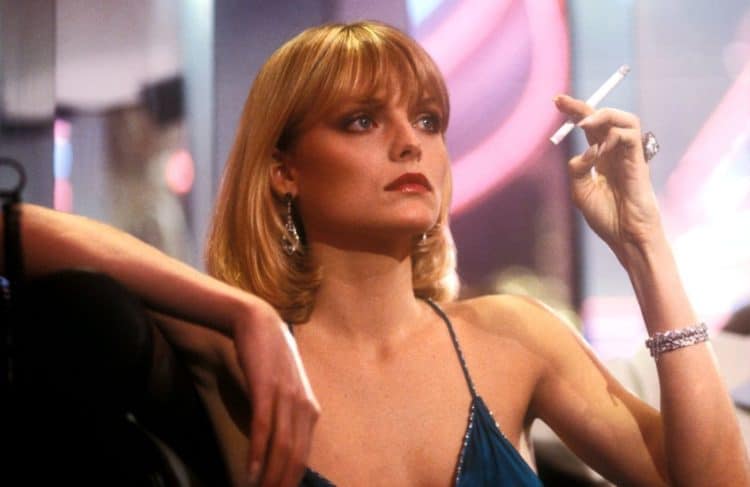 A little over three decades ago Tony Montana came to the screen in a big way and managed to share the spotlight with a few other actors that were allowed to shine in the movie Scarface. That iconic movie has been on the lips of many a person throughout the years since it left a very noticeable mark in the public consciousness and has for a long time been considered to be one of the greatest films ever made. But where are the actors as of now?
A good number of them have been on a roll ever since, while some of them have been kind of up and down throughout the years.
Al Pacino-Tony Montana
Most people should know that at this time in his career Al Pacino had already made good on his role as Michael Corleone in The Godfather. But the role of Tony Montana catapulted him to a new level of fame despite the cries of whitewashing that occur in the modern era. Since then he's had a good number of hits such as Any Given Sunday, Devil's Advocate, and many more. Lately however he's been on a downswing it seems, but he's still considered one of the greatest actors around.
Steven Bauer-Manny Ray
It's hard to visualize what might have happened had John Travolta been cast as Tony's right hand man, but Steven was given the part right after his audition. He's also the only real Cuban that was selected for the movie. Since his time in the spotlight for Scarface he's been around for several other movies as well such as Gleaming the Cube, Primal Fear, and several TV spots that have used him for a brief period of time. He's still around but he does guest spots more than anything.
Michelle Pfeiffer-Elvira Hancock
It's safe to say that Michelle's career took a serious upswing when this movie hit since she was a virtual unknown that had yet to do anything worth notice. After this however everyone knew who she was even if she had to be remembered as Elvira. Since the movie however she went on to such greats as What Lies Beneath, Dangerous Minds, One Fine Day, and many others in her long and illustrious career.
Mary Elizabeth Mastrantonio-Gina Montana
The one person that Tony could never quite seem to come to terms with was Gina. He loved her dearly but he was so possessive of her that it bordered on lunacy of the type that's best not spoken of. Mary did go on to further fame after this movie as she starred in films such as The Perfect Storm, The Abyss, and Robin Hood: Prince of Thieves. She's also done some TV spots on shows such as Law and Order: Criminal Intent.
Robert Loggia-Frank Lopez
Loggia was a beloved actor for many a year and was the not so wise drug dealer Frank Lopez. Once he found out that Tony wasn't the kind of dog you kept on a leash he lost control rather quickly. Since the film he managed to keep busy and ran up around 200 acting credits to his name which is pretty impressive. He was also in An Officer and a Gentleman and he even showed up on Malcolm in the Middle at one point. Robert Loggia passed away in 2015 and has been missed since.
F. Murray Abraham-Omar Suarez
It doesn't seem like there's a lot that F. Murray Abraham hasn't done in his career. As Omar Suarez he was a weasel-like individual that didn't like Tony Montana but wasn't fated to clash with him for that long. After the movie he went on to star in a host of other roles in film and TV. He was seen in the films 13 Ghosts, Amadeus, Mimic, and many more. He's also been in TV shows such as The Good Wife and even Law and Order: Criminal Intent.
Harris Yulin-Mel Bernstein
Mel was the guy that no one really wanted around but was there because he could make life easy or difficult for those he dealt with. He was the corrupt arm of law enforcement that kept the drug dealing under control while he got his piece. Since the movie Harris has been in other films as well as TV, including Ghostbusters II, Clear and Present Danger, and the CW series Nikita.
There were a lot of other actors in the movie but none that were quite as memorable as those listed above.
Tell us what's wrong with this post? How could we improve it? :)
Let us improve this post!