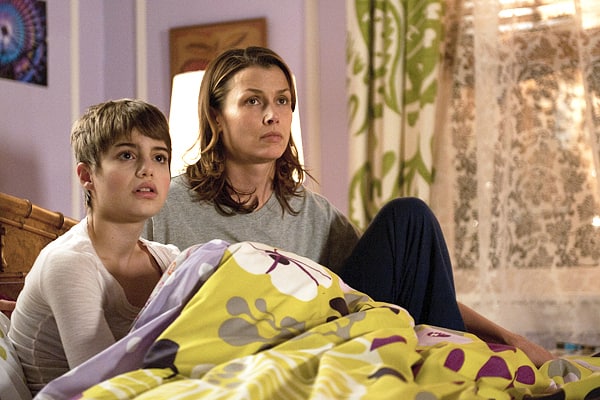 These days being a younger actor on TV is proving to be a challenge for some and a quick in-road to fame for a lot of people that are seeking to show the audience what they can do and how much they're worth thanks to their budding skills. Some of those that have made their way into the TV industry have done so with a lot of luck and dedication to a career that they've wanted for years, while those such as Sami Gayle have done so by showing just what they can do in other venues before finally making their way on screen. So far in her career she's been tearing it up and has shown a lot of people that she's more than capable of keeping up with the veteran actors she's been around, but it's obvious from what she's given to the industry at this point that she's got a lot left in the tank and a lot that still needs just a tad bit more development but will likely be ready when she needs it. In other words she's one of those that could be sticking around for a long while to come.
Here are a few things about Sami you might not have known.
10. Tom Selleck has served as her acting mentor.
It's hard to argue with the idea that she could have only gotten better with one of the best TV stars around showing her the ropes and how things work when one gets to this level. If she didn't have everything down pat before she certainly does at this time.
9. She's starred in the musical version of How The Grinch Stole Christmas.
Sami has been around long enough, since 2009, and it stands to reason that she's done a few things in that span of time that have been noticed by enough people that can make a difference in her career since they've obviously liked what they've seen.
8. Right now her net worth is at $500 thousand.
It might seem low but consider the fact that while she has wowed some people she hasn't done anything yet that might make her worth the kind of money that others are getting at this time. But that could change quickly since she's been the kind of actress that people are already talking about and are thinking could be someone of note in the coming years.
7. Apparently she hasn't had much time for a love life.
When you consider how busy she's been trying to make something of her career you can see quite easily how there hasn't been any time for her to really get into the hectic scene called the dating game or to put that much energy into trying to find the right person.
6. She's in her early 20s at this time.
There's a lot of time yet for her to build a career, a life, and anything she wants to do since she's pretty young at this time and has an entire life in front of her. Some might call that daunting but for those of us that have already passed that point it seems like a lifetime in which to make an untold number of choices that might allow a person to go anywhere and do anything they want.
5. Sami is a nationally-ranked top debater.
In other words don't try to argue with this young woman on a topic she knows something about since the chances are if you're not as good at it as she is, you'll lose. A lot of people don't hold debate in high regard but if you can close down an argument with a few well-placed points that people can't refute it's something to be impressed by without a doubt.
4. She was home-schooled and then put into Advanced Placement.
Home schooling definitely seems to do some people some good while it doesn't really make a difference for others. But for Sami it definitely seems to have done a world of good since AP classes aren't designed to be easy and they're certainly not for everyone since they take things as close to college-level as can possibly be without actually going too hard on a student.
3. For a while now she's been a main character on Blue Bloods.
This shows that she can hang in there with veteran actors since quite honestly there are a few people on the show that have been around for a while and seen some things and done plenty in their careers that might be intimidating to some.
2. She got her start in an off-Broadway production.
Sami missed her first chance to perform apparently thanks to her brothers Bar Mitzvah, but it was her brother who convinced her to audition for another show since he felt bad about. Don't we all wish that we had a brother this caring.
1. At this time there's not a lot that she's released about her personal life.
Some people have been trying to wonder if she's gay or straight thanks to a lack of information, but honestly she's a busy woman and it's likely that she just doesn't want to get into it right now.
She's one that seems promising and might be worth watching as she continues to advance in the business.