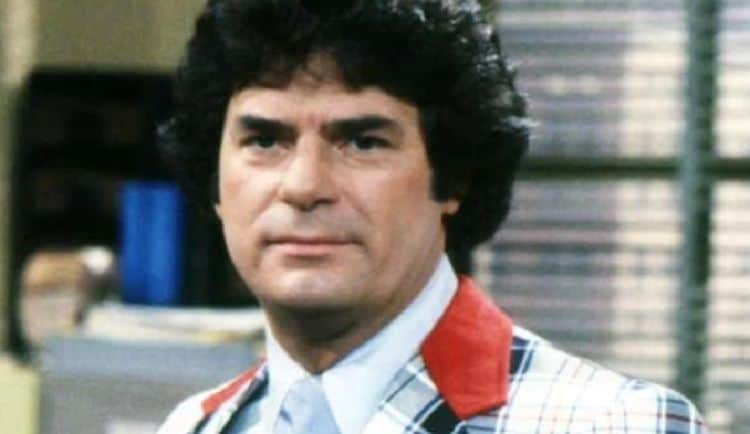 One thing about getting older is that one has to watch the celebrities they grew up watching pass away eventually. Some pass too soon, and others reach old age before that time finally comes, as Frank Bonner managed to do before passing away recently. The former star of WKRP in Cincinnati passed from complications that came from Lewy Body Dementia, which has been seen to affect many people in their advanced years. The upside is that he was surrounded by those that cared about him at the end, meaning he had some measure of peace at the end. It feels odd to say such a thing when one's life is ending, but in truth, it's one of the few things that any person could possibly hope for at the end, and it's far better than dying alone, unsung, and forgotten. The upside is that Frank won't be easily forgotten thanks to the fact that he was a very noticeable part of show business throughout much of his career. Many people will be likely to remember Frank as the years continue to pass since quite a few people grew up watching him in one show or movie.
Getting older is a bit of a pain, and it's not just because the body starts to creak and groan when one gets out of bed, but also because as we grow older, we start to lose things, and people, that meant something in our lives, no matter how much or how little they actually influenced our lives. Many noted actors have passed over the last several years, and many more will pass as the years continue, no matter if it's from natural causes or some other unfortunate circumstance that comes along. What can be said about Frank is that he was a positive influence on many people when it came to his acting since he was one of the more talented individuals in the industry and possibly one of the more underrated that didn't aspire to greater heights than he managed to reach in his career. To be fair, he did plenty and was able to gain a strong enough following that helped to justify his place in the business.
Actors will continue to age and pass away, but the mark they leave on the business and in the lives of those that admired them will be felt for a long time to come. Someone like Frank could be remembered for a long time to come since his ability to entertain the audience is a big part of why he'll be remembered. There will no doubt be stories told of his life, of how he came into the business, and how he made his way forward to become one of the more well-known stars of his time, and there might be mention of him in a documentary at one point in time, but at this moment it does feel that Frank will reside mostly in the memories of those who knew him best and those that are still around who can remember the impact he had on one sitcom or another, as well as the movies that he starred in during his rise to fame. Apart from that, he'll be another valued name that has come and gone over the decades, another impressive individual that helped to keep the business going while changing it in his own way.
Mourning those actors that pass on is natural, as much as any individual who was valued by so many and who sought to entertain the masses in one way or another. Celebrating Frank's career is bound to be seen by some as a far better way to remember him, and highlights who he was and what he did in a positive light as people are given a chance to look back on a career that was spent doing something that the man valued and creating scenes and characters that many people will continue to remember for a long time. Those that mourn have every right and should do so if it feels right, but many others might wish to remember the good times and why Frank was someone who was worth keeping as a fond memory.
People are going to pass on, it's a condition of being human. Sadly, we don't always get to pick the time and place, but in some cases, those that do pass are surrounded by friends and family, all of whom know that this time is bound to occur at one point or another. With the onset of dementia, it was evident that the clock had started ticking down on Frank's life, but again, he was in the presence of those that cared about him, and he'd lived a good and full life. Rest in peace sir, you'll be missed.
Tell us what's wrong with this post? How could we improve it? :)
Let us improve this post!