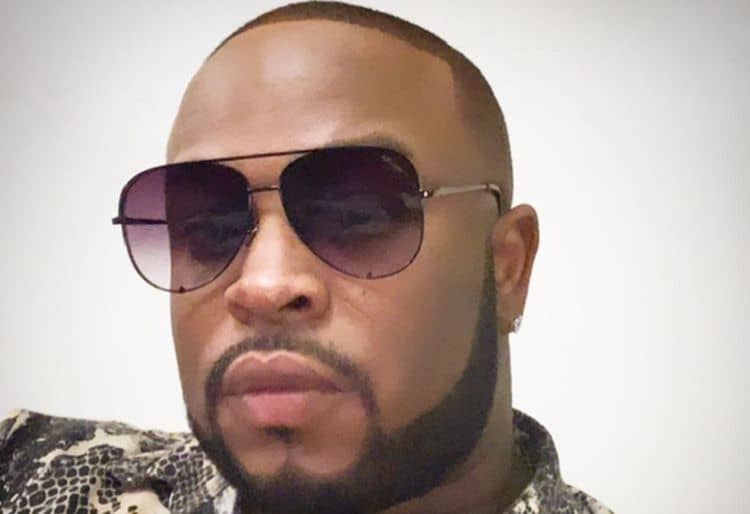 There was a time when the term 'rhythm and blues', also known as R&B, referred mostly to blues music. That was mostly in the 50s, but over the years the use of the term has changed a number of times, and shifted in meaning from nearly one usage to the next. The genre was originally started by African-Americans during the 40s, but record companies used the term 'R&B' to describe music which was rich in jazz, rock, and urbane sounds, and was mostly marketed to black Americans. The sound, which featured a heavier beat, was gaining in popularity rapidly.
Today, R&B sounds a tad different than it did in years gone by. The sounds and songs we hear that are categorized under this particular label consist of the rhythm and blues sounds of the past combined with funk, electro, hip-hop, soul, and pop, resulting in a blend which is set off by drum machines, smooth vocal arrangements, and singing that have undergone pitch correction. Many well-known vocalists and other musicians who are famous for their work in other genres have crossed-over to contemporary rhythm and blues in an effort to give it a sound that is all their own while still maintaining the integrity of the genres origins.
Pleasure P is one such artist, not to mention the fact that he is mostly known by fans for his work with the band 'Pretty Ricky'. Now primarily a solo artist, he claims R&B as his primary creative genre, and he has had a string of hit singles over the years that likely prove him right. As a musician, his history and track record basically speak for themselves.
So, other than those simple, and somewhat obvious, facts, what else do you know about Pleasure P? If you're anything like us, probably not too much other than possessing a familiarity with his music. Well, we needed to change all that for everyone. Below we have provided our faithful readers with ten random facts about Pleasure P, his personal life, and his career that she get you a lot more familiar with him in a fairly short amount of time. Prepare your brain while you settle in to read about a contemporary R&B artist who also gained a bit more fame starring regularly in VH1's 'Love and Hip-Hop: Atlanta'.
Here are 10 things you didn't know about Pleasure P:
1. Early Life, Upbringing, and Education
Marcus Ramone Cooper, otherwise known as 'Pleasure P', was born on December 27, 1984 in Miami, Florida; he is a Capricorn born in the Year of the Rat. He was raised with his brothers, who were also members of Pretty Ricky along with him; their names are Corey Mathis, Diamond Blue Smith, Spectacular Blue Smith, and Marcus (Pleasure P). The names of his parents, as well as his educational background, has not been released to date.
2. His Musical Career and Discography
His first job in the music industry was with Pretty Ricky, and it was with that band that he performed as the main vocalist, while the other members rapped. His popularity, even at his young age, was quickly soaring, and by the time 2007 rolled around, the then 23-year-old left to embark on a solo career. By the time his solo journey was reputable and established firmly, Pleasure P had released four full-length albums, each with many hit singles. The first was 2007's 'Late Night Special', followed by 'The Introduction of Marcus Cooper' in 2009, 'Break Up to Make Up' in 2014, and 2018's 'She Likes'.
3. Awards and Nominations
Over the course of his solo career, Pleasure P has received the following Grammy nominations for his musical work:
Best R&B Song for 2010's 'Under'
Best Contemporary R&B Album for 2010's 'The Introduction of Marcus Cooper'
Best Male R&B Vocal Performance for 2010's 'Under'
As of the date of this writing, however, he has yet to be awarded a Grammy for any of the categories which he or his work has been nominated under.
4. Net Worth
According to our research, Pleasure P was playing local Miami gigs with his brothers as the band 'Pretty Ricky' as early as '96 or '97, and he began his busy solo career directly upon leaving the band in 2007; he is still actively working on solo projects today. With that being said, we can assume that his net worth is going to be more than a 'pretty' penny, as he has more than 20 years of paid musical experience under his belt. However, that penny isn't as drop-dead gorgeous as curious fans might expect. Net worth is the numeric result of assets minus liabilities, or money spent, and after twenty-some years in the biz we would anticipate a much larger number than…well, according to Celebrity Net Worth, Pleasure P is in the $2 million category. While we don't know the first thing he spends money on, his purchases must have a high price tag to have resulted in his value standing at this number.
5. Zodiac and Star Sign Traits
We mentioned before that since Pleasure P was born on December 27, his star sign is Capricorn. Well, to break it down further for you, Capricorn men are said to be the wise and mature overseers of those around them. They are typically filled with ambition, which them meet head on with an equal-or-better amount of motivation. They are natural born leaders, but they are also gifted with productive and dependable, as well as down-to-earth and practical in most all they choose to do. He was also born in 1984, which is the Year of the Rat under the Chinese Zodiac. Children of the rat tend to be smart, alert, and highly adaptable. But these traits can be clouded by their tendency to lean toward stubbornness, being overly particular, and exhibiting instability. When it comes to love and other close interpersonal relationships, the Rat is best paired with the Monkey, Dragon, or even the Ox. They should avoid roosters and horses at all costs, though.
6. Personal Life
In previous years the R&B singer and musician had basically kept the majority of facts form his personal life tucked neatly away for fans to read and enjoy. When they finally had the opportunity to put some good info out on Pleasure's personality, as well as sharing lighthearted humor from, they got some better-than-average results. Easily be cleared up before. As far as his relationship/ parenting/marriage status goes, well, it is fairly common knowledge among his fans that he was confirmed to have been dating Teairra exclusively from August of 2007 through February of 2009. The singer is currently married to Railey Smith Cooper, and the couple have one son, Marcus Cooper, Jr.
7. A Sticky Legal Mess
Well, nothing can go smoothly all the time, right? While they seemed to be doing just that for Pleasure P, he found himself deeply ensnared in a nasty legal issue that came to the surface for him in 2009. According to Vibe, accusations were made in December of that year which allegedly named one Marcus Cooper, Sr (Pleasure P) as a definite person of interest in a molestation scandal stemming from an incident that happened in 2006 in Miami. Cooper was the defendant which listed his attorney's daughter, Laura Goldstein, brought information out through tweets, witnesses, and photos that seemingly showed the singer as participating in child molestation. The victims were a 3-year-old boy and a girl of 4 years. Court documents claim that Cooper was touching them inappropriately. He denied the allegations that same month on MTV. A variety of other papers with charges were filed against him, and he ended up pleading guilty and paying an unknown amount of money to the stay out of jail. He also paid the family for their silence and to never speak of the incident to anyone again. Hmmm.
8. Social Media
On a lighter note, Pleasure P is a known presence on popular social media platforms, and posts updates and photos consistently chronicling his personal and professional life. For those fans who are interested in checking out his pages and posts, he can be found on Instagram under @pleasurep; his Instagram boasts 382k followers. On Twitter he is under @pleasurep, as well as @Marcus_Cooper. You can also check him out on his musician page under Pleasure P on Facebook.
9. Reality TV
Pleasure P is not just a musician. He also participated in the reality television series 'Love and Hip-Hop: Miami'. He also started dating girlfriend Shay Johnson from 'Love and Hip-Hop Atlanta'; the pair was together until earlier this year. He starred on 'Miami' for all three of its seasons, playing himself and conveying his day-to-day life on-screen, taping his interactions with others on the program and the drama they all engage in together. 'Miami' is yet another 'Love and Hip-Hop' spinoff which shows the lives of those in the entertainment industry branches of rap music, acting, and the like.
10. Future Plans
Pleasure P will be focusing on his music career exclusively for the next couple of years as he embarks out to tour in promotion of his music for 2020 and 2021. He will also continue working on the third season of 'Love and Hip-Hop: Miami' with the rest of the cast. During his spare time he will devote his attention to his wife and son, and at times he will even focus on writing new music for future recording and release.
Well, Pleasure P is a fortunate young man who is living the dream on a daily basis. It seems that most everything has gone his way since he first began in the business, with the only curveball being the charges of molestation from 2006. Regarding that, we tend to want to hope that the man did not engage in the behavior he was accused of, but he did plead out and make some pretty steep payoffs, and those points seem to point to guilt, at least in the court of public opinion. We hope also that he keeps himself from any trouble in the future, especially of that particular sort. If he does, his life will continue to go smoothly. Good luck to him and his in the days to come.
Tell us what's wrong with this post? How could we improve it? :)
Let us improve this post!