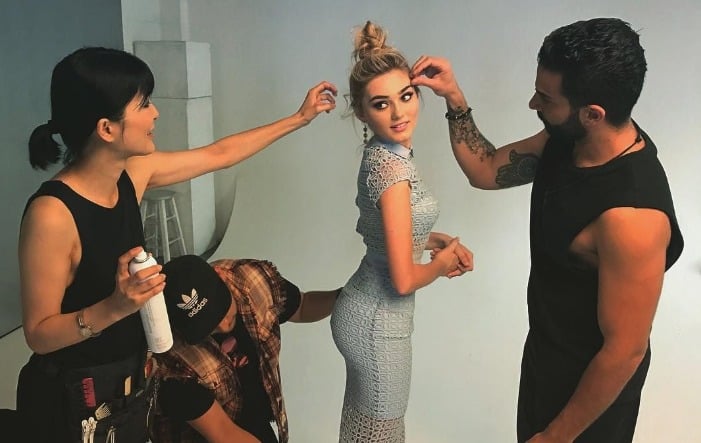 Meg Donnelly is an actress and singer who was born on July 25, 2000, in New York City. She began her career as an entertainer in 2013 and she is now best known for her roles in the television series 'American Housewife' and 'Team Toon'. She is also known for playing Addison in the Disney Channel original movie 'Zombies'. Although she is relatively well-known, there are many things that people do not know about this young actress. Here are ten interesting facts you probably didn't know about Meg Donnelly.
1. She is Trained in the Performing Arts
While many entertainers have no formal training, this is not the case for Meg Donnelly as she received training in many aspects of the performing arts. These included acting, dance, and voice training. She received this training at Annie's Playhouse School of Performing Arts, which is in Far Hills, New Jersey. Her training has prepared her for diverse roles that require different entertainment skills.
2. She Performed on Stage As a Child
Donnelly was well accustomed to performing by the time she began her television career as she had performed on stage many times as a child. She was usually in the role of a featured vocalist and some of the shows in which she appeared in New York City included 'Time to Shine', Broadway Kids', and 'Kids of the Arts'.
3. She is a Natural Blond
Many fans believe that Donnelly dyes her hair blond, but this is her natural color. The reason for this belief is that she appeared with brunette hair in the first season and a half of 'American Housewife' and it was for her role in this series that she first rose to prominence. When she later appeared with blond hair, people assumed that she had dyed her hair rather than returned to her natural color.
4. She Can Speak Japanese
Just one of Meg Donnelly's talents is that she can speak Japanese. However, she has no connection to the Japanese culture, and she had never visited Japan until July 2018. She has since named Japan as her favorite destination to visit.
5. Donnelly Has Also Released a Single in Japanese
Meg Donnelly released her first solo single, called 'Smile', on August 7, 2018. She also released a Japanese version of this single for her Japanese fans.
6. She is a Marvel Fan
Although she enjoys many films, some of Donnelly's favorites are from the Marvel series of films. One of her favorite characters from these films is Thor, who is played by actor Chris Hemsworth. Donnelly has admitted that she has a crush on this actor. Another of her favorite Marvel movies is 'Black Panther'. She is also a huge fan of zombie films, including 'World War Z'.
7. 'The Breakfast Club' Influenced Her Attitude to Life
Donnelly has said that watching the coming-of-age movie 'The Breakfast Club' influenced her attitude towards life and other people. It taught her not to judge people by their appearance and to get to know people better before making a judgment.
8. She Likes to Wear Bright Colors
Meg Donnelly is not one to blend into the crowd and prefers to stand out by wearing bright colors. Her favorite color to wear is orange, which she has described as an underdog color. She likes orange because it is a bright color and it makes her smile.
9. Meg Donnelly is a Bob Marley Fan
Having spent time studying the performing arts from a young age, Meg Donnelly has a varied taste in music and enjoys all genres. However, she has named Bob Marley as one of her favorite artists and one of her top songs of all time as Marley's 'Three Little Birds'.
10. She Was an Understudy for 'The Sound of Music Live'
In 2013, NBC aired 'The Sound of Music Live', which was a live performance of the theatrical version of the hit musical. The producers of the show recognized Donnelly's talents as both a singer and an actress and this led to her becoming the understudy for the role of Louisa, one of the von Trapp children. Unfortunately, Meg Donnelly was not needed for the live performance and the role was played by a young singer called Ella Watts-Gorman.
Tell us what's wrong with this post? How could we improve it? :)
Let us improve this post!