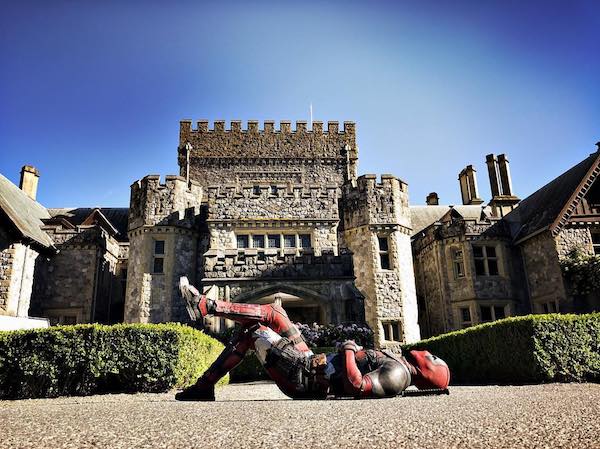 It's not much but it's certainly something and that'll make Deadpool fans excited. Over the weekend Ryan Reynolds shared this photo of him lying down in front of the Xavier school for gifted children. While it's just a small sample it's a clear sign that production of the film is underway. So far this summer we're getting a ridiculous amount of hype for Spider-Man, Aquaman, obviously Wonder Woman has killed it so far, but rest assure things are going to heat up when Thor starts going full bore, The Avengers decides to let fans in on more, and when Deadpool begins sharing new images and clips of productions.
But perhaps the best social media post came from Deadpool and Ryan Reynolds' new nemesis, 50 year-old Josh Brolin who is getting ridiculously svelt for the movie. In a recent Instagram post Brolin said:
Quietly, the "Team" is killing it. It takes a small village: @justindlovato at @iambuilt, Jonathon Phillips @hbmaxmuscle, @goldsgym and some discipline. Just saw @davebautista at the gym and he said: "What the f*** happened to you?!" Haha. Best compliment ever. Totally clean: no sugar, no breads, no pastas, no drugs, none of it. Fish, rice, eggs, veggies, water, one @bulletproof or @cavemancoffeeco in the morning. I'm almost 50. It's a different time: our access along with some big picture discipline results in always surprising milestones. Get on the train.
Check out the clip below: