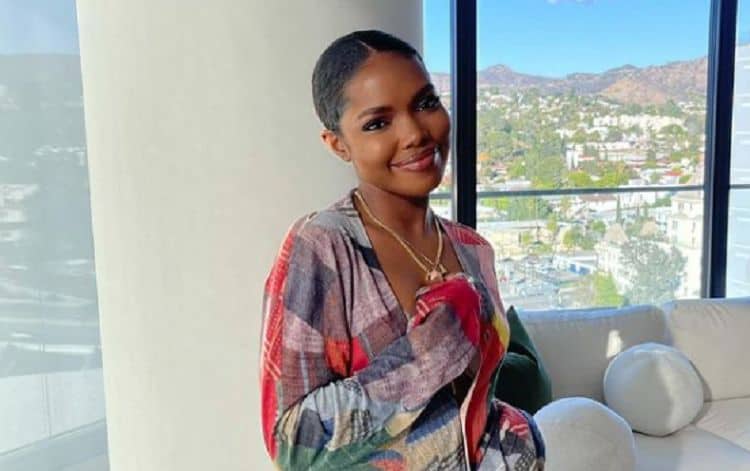 In just a few short years, Ryan has become one of the hottest up and coming 'it girls' in the entertainment industry. Her good looks, endless talent, and work ethic have come together to make her a star. Ryan got her big break when she was cast as Alexandra Crane in the TV series, Star. Although the show's cancellation seemed somewhat abrupt, Ryan didn't let that stop her from keeping the momentum going. In 2020, she joined the cast of the popular sitcom Grown-ish and she will also be starring in an upcoming movie called Flint Strong. Although Ryan's career is still somewhat in its early stages, it's clear that she's going to be around for years to come. Here are 10 things you didn't know about Ryan Destiny.
1. She's A Detroit Native
Detroit has a long history of being home to talented people, and Ryan Destiny is one of them. She was born and raised in the city and that's where she initially fell in love with performing. Although she no longer lives there, Detroit will always have a special place in her heart.
2. She Started Her Career As A Singer
The world was initially introduced to Ryan as an actress, but singing is actually where she got her start as a performer.
3. She Competed On America's Got Talent
When Ryan was in middle school, she started taking singing seriously and started a group called New Limit. The group auditioned for America's Got Talent, and although they made it to the finals they decided to leave the competition early. The group eventually signed with Russell Simmons but went their separate ways in 2015.
4. She Hopes To Empower Other Black Women
Being a celebrity is about more than just putting out music and landing acting roles. Ryan also understands that she is a role model to many people and this is something she takes very seriously. She hopes to use her platform to empower other young people, especially black women.
5. Her Father Was Signed To Death Row Records
Music has been a part of Ryan's life for her entire life and there's a good chance that she inherited her musical skills from her father. Her dad, Deron Irons, is an R&B singer who was part of the 90s group, Guesss. At one time, he was even signed to the legendary label, Death Row Records.
6. She Once Had Someone Ask If They Could Use Her Pictures To Catfish Someone
The internet is a very strange place and Ryan has experienced this first hand. During an interview with SSense, Ryan shared that she had someone reach out to her in a DM asking if they could use her photos to catfish someone they had been talking to. They also asked if Ryan would mind holding up a sign with a note to the person they were trying to trick. She didn't go into detail about how she handled the situation, but there's a very good chance she didn't go along with their plan.
7. She's Struggled With Insecurity
Since breaking into the entertainment industry, Ryan has often be regarded for her beauty. She admits, however, that she wasn't always confident due to insecurities about her complexion. She told Teen Vogue, "I grew up feeling like that [insecurity] should have been gone, but it wasn't. And I didn't realize [I still had] a problem, [up until] maybe around 18, 19. I think it was just me really starting to understand and love myself, and understand the void that was in the industry, and that something needed to be done about it. I just realized I had a responsibility, and then knowing that and feeling I had a purpose gave me a bit more confidence in what I was doing."
8. She Likes To Keep Her Romantic Life Private
In late 2017, Ryan revealed that she and fellow actor, Keith Powers, had started a relationship. It didn't take long for people all over the internet to dub them 'relationship goals'. Although they have each posted each other on social media, Ryan is also serious about keeping her relationship as private as possible.
9. She's Been In Music Videos
Ryan's TV roles are what has gotten her the most attention throughout her career, but she's also made some music video appearances as well. Most recently, she appeared in the video for Justin Bieber's single "Holy" featuring Chance the Rapper. The video has gotten more than 112 million views on YouTube.
10. She Loves Fashion
Aside from her skills as a performer, Ryan is also known for her fashion sense. She loves putting outfits together and she knows how to shut it down for every occasion. At this point, it's no secret that the camera loves Ryan and she loves being in front if it. Since being in the industry Ryan has also done some modeling and she's gotten the chance to work with big brands such as Calvin Klein.