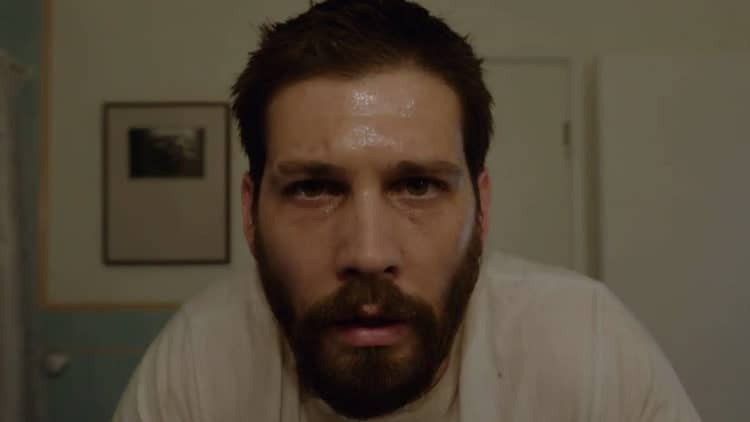 For many actors, getting started in the entertainment industry can be a bit of a slow burn. It often takes several small roles before a big opportunity comes through. Luckily for Casey Diedrick, he got that big opportunity right out of the gate. Casey started his on screen career in 2009 and that year he was cast as Chad DiMera in Days of Our Lives. He remained on the show until 2013. Casey got another big opportunity in 2015 when he was cast as Tommy Calligan in the MTV series Eye Candy. In more recent years, Tommy has become known for his role in the CW series In the Dark as well as the Hulu original series, Into the Dark. Here are 10 things you didn't know about Casey Diedrick.
1. He Didn't Have Many Friends Growing Up
With his good looks, talent, and charm, it's kind of hard to believe that Casey wasn't always one of the popular kids in school, but apparently that was the case for a while. During an interview with Anthem Magazine he shared that he was a "confused" kid who didn't have many friends for quite some time.
2. He Is A Talented Skateboarder
Some people are lucky if they find just one thing to be good at during their lives, and Casey has already found quite a few. Before getting into acting, he had a successful skateboarding career that resulted in a sponsorship from AIRO Skateboards. He also participated in the Vans World Amateur Competition in 2004. Unfortunately, that same year he got a severe head injury that resulted in him giving up competitive skating. That being said, Casey still skates for fun from time to time.
3. He Is In A Band
Remember when I said that there were a few things that Casey is good at? I wasn't exaggerating. He also loves music and has been and it has been a major part of his life for several years. Casey is currently in a heavy metal band called And Still I Rise. He is known for his ability to scream.
4. He Loves To Travel
As you may have been able to guess, Casey is a very adventurous person and he's always looking for ways to get the most out of life. Traveling is one of his favorite ways to do that and he has been fortunate to visit lots of places far and wide. Some of the countries he's been to include Iceland, Canada, and the Netherlands.
5. He Studied Psychology
Casey's path to becoming a professional actor wasn't without its twists and turns. After high school, he left California and went to Colorado where he enrolled at Metropolitan State University of Denver. While there he studied psychology and theater but he left after just one year.
6. He Spends Time Giving Back To Others
Compassion has always been one of the driving forces in Casey's life and he has made it a point to use his platform as a way to spread kindness to others. He loves giving back to the community and has supported several causes. In 2020, he collaborated with a non-profit organization called The Little Market.
7. He Was In An Episode Of Glee
When most people think of Casey, shows like In the Dark and Teen Wolf are the first things that come to mind. However, he's also done some work that has been a little more on the lighthearted side. In 2013, he appeared in an episode of Glee as a character named Chip.
8. He Loves Being Outdoors
Everybody has a place they go when they want to decompress, and for Casey, that place is outside. He is a nature loving kind of guy and he spends as much time outdoors as he possibly can. Some of his favorite activities include hiking, and swimming, snowboarding, and exploring with his adorable dog.
9. He Practices Martial Arts
If you were ever thinking of messing with Casey, you might want to think again. Not only is he a very active person who is in great shape, but he has also been practicing Muay-Thai and Jit-jitsu for many years. Having these skills has probably come in very handy during his acting career.
10. He Likes To Read
The entertainment industry can be very hectic, and sometimes it's nice to be able to step away and unwind. In addition to being outdoors, reading is another thing Casey likes to do to relax and recharge. He likes to read self help books and is a fan of A New Earth: Awakening to Your Life's Purpose by Eckhart Tolle.