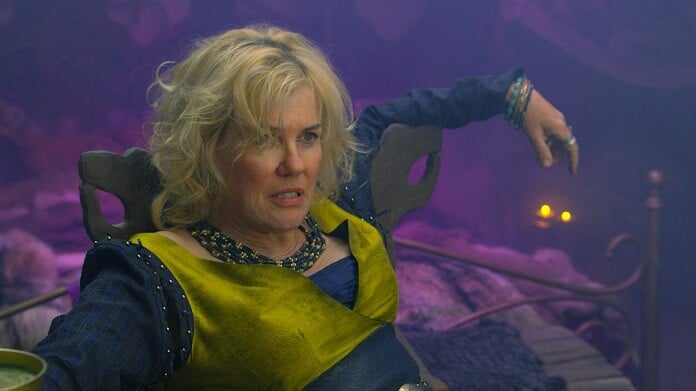 Robyn Malcom has had a career that knows no limits. With five decades of on screen experience and a resume that includes projects in different countries, Robyn has continuously shown that she is the real deal. In addition to the success that she's had on screen, she has also had an extensive theater career that includes dozens of theater credits. Most people will recognize Robyn for her appearance in shows like The Code, Outrageous Fortune, and The Outpost. She has also had many film roles, most notably was her role in the 2002 movie, The Lord of the Rings: The Two Towers. Keep reading for 10 things you didn't know about Robyn Malcom.
1. She Didn't Think She Would Have A Career In TV
After focusing on theater for many years, Robyn was excited to get the chance to take her talents to TV. Her first TV role was in the TV series Shark in the Park which was followed by her role in Shortland Street. During an interview with ScreenTalk, she confessed that she never thought she'd have a long lasting career in TV and she was just trying to make the most of it.
2. She's An Activist
Robyn has always been the type of person who has been interested in using her platform to help others. On top of being a major celebrity in her home country of New Zealand, she is also well-known for the work she has done to improve working conditions for other actors.
3. She Is A Mother
Not only has Robyn had a very successful professional career, but she's also had lots of great moments in her personal life as well. She was married to Allan Clark from 2000 to 2007 and although the couple's relationship didn't work out, they had two beautiful children together.
4. She Is A Formally Trained Actress
Having natural acting skills is always a good start, but talent will only get a person so far. For that reason, formal acting training has become a powerful tool to help actors separate themselves. Robyn trained at Toi Whakaari: New Zealand Drama School and graduated in 1987.
5. She Loves Spending Time Outdoors
Robyn's career takes up a good portion of her time, but that doesn't mean she doesn't like to do other things as well. When she does get some time off, Robyn enjoys being in the outdoors enjoying the beauty of nature. She loves to do things like go hiking and hang out by the water.
6. She's Won More Than A Dozen Awards
No matter what line of work you're in, it's always nice to be recognized for the effort you put in. As an actor, one of the best forms of recognition is to receive an award. Robyn has earned more than a dozen awards over the years including a 2007 Qantas Film and Television Awards for Best Actress and a 1998 TV Guide Television Awards for Best Actress.
7. She Considers Herself Lucky
There's no denying the fact Robyn has put in years of hard work to become as successful as she is, but she also understands that luck has always played a factor as well. She told The Spin Off, "The luck thing is that I found something I loved when I was a teenager, and I've managed to make a career out of it. That's especially lucky in the arts."
8. She Isn't Afraid To Get Political
Robyn is has been a lifelong resident of New Zealand she is very passionate about her community and the politics that impact it. In a post on her official Facebook account she said, "This is why I'm Voting Yes in The End of Life Choice referendum. Not just for my friend talked about here, but for those people who's choice is not yet recognised by law and in the name of humanity, compassion, civilisation and the love we have for each other, should be."
9. She Was Voted One Of The Sexiest Women On TV
Robyn may not consider herself a sex symbol, but the New Zealand entertainment industry in certainly has. In 2007, TV Guide voted her as New Zealand's Sexiest Woman. Other actresses who have been dubbed as hot by TV Guide include Julianna Margulies and Emily VanCamp.
10. She's Done Some Production Work
Being in front of the camera is definitely Robyn's calling, but she also knows how to do her thing behind it. She has done some production work and was listed as an executive producer for 10 episodes of the TV series Agent Anna in 2014. She hasn't mentioned whether or not she plans to do more production work in the future, but it wouldn't be surprising.