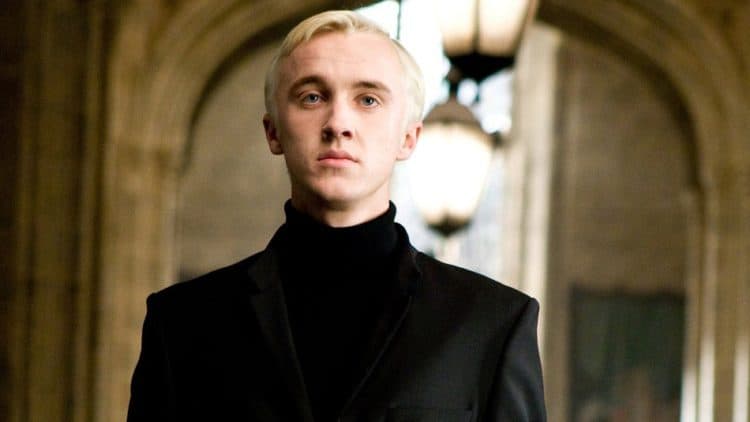 Details on the 2022 Harry Potter reunion have been relatively scarce, but from what we can gather from the morsel of information available online, Daniel Radcliffe, Rupert Grint, and Emma Watson will come together to lead the alums returning to Hogwarts for the reunion. The "adult" cast is also expected to appear in the reunion, including Helena Bonham Carter, Ralph Fiennes, Gary Oldman, and Robbie Coltrane, among others. As far as J.K. Rowling showing up in the reunion, fans shouldn't get their hopes up. Rumors have it she has not been invited to join the 2022 Harry Potter reunion. Her camp has remained mum on the matter, but many people say her exclusion from the reunion has been brought about by her recent controversial comments about the trans community. Her statements have been rebuked by many, with the harshest condemnations coming from none other than Daniel Radcliffe, Rupert Grint, and Emma Watson.
Yes, we're all thrilled to see the big three, but one actor who's made his mark in the franchise — and one everyone's excited to see grace the Wizarding World once more — is Tom Felton. Felton played Draco Malfoy, Slytherin's poster boy and one of the main antagonists of the Harry Potter franchise. Felton enjoyed playing Malfoy in the Harry Potter films so much, even describing himself as being "possessive" of the character. In fact, according to People, if given the chance to play Draco again, he'd take on the role in a heartbeat. "If you're asking me will I dye my hair blonde again to be Draco, abso-bloody-lutely. Either [him or Lucius]. I'll play Draco's kid if you really want! Any chance to be a Malfoy again would be greatly accepted." He even did a livestream of himself on Instagram last year watching the first 11 minutes of Harry Potter and the Sorcerer's Stone, according to Business Insider, providing commentary and background info on the film. "I don't think I've ever seen this — I've never seen this footage, since the premiere. I have no idea what's going on, it's fantastic," Felton said, referring to a particular moment in the movie. "I'm watching it for the first time really." Outside of the Potterverse, Felton has been pretty active, having appeared in multiple notable projects. He's been quite busy with his personal life, too. What has Tom Felton been up to since appearing in the last Harry Potter movie?
Tom Felton's love life
Romance rumors have hounded Tom Felton and Emma Watson ever since their Potter days, with fans of the series shipping the two even after the franchise's conclusion. In 2019, rumors that the two were dating were revived when photos posted on both Emma's and Tom's Instagram accounts showed the two of them spending quality time together in South Africa. However, nothing was ever officially announced, and Watson calling Felton a "friend" in her Instagram posts seemed enough to put the fire out on everyone's excitement. Felton has never shied away from singing Emma Watson's praises, however. According to Teen Vogue, the actor had this to say about Watson: "We've been very close for a long time. I adore her. I think she's fantastic. Hopefully she returns the compliment." Felton's girlfriend is Jade Olivia Gordon, a stunt woman who has worked on Edge of Tomorrow and Avengers. Fun fact: Gordon played Felton's wife in the epilogue of the last Potter movie, Harry Potter and the Deathly Hallows – Part 2.
Tom Felton's post-Potter projects
The Harry Potter films remain to be Felton's most prominent projects, but he's played roles in major movies outside the Potterverse. Felton's first big film after the Potter movies was Rise of the Planet of the Apes. He's also appeared in Message from the King, Megan Leavey, and Ophelia. Felton shocked everyone by playing the main antagonist in A Babysitter's Guide to Monster Hunting, a role in which he was almost unrecognizable. Matt Donato of WhatToWatch lauded Felton's portrayal of the villain, writing: "A Babysitter's Guide to Monster Hunting' is introductory horror that never leans heavily into scares, but works within its zaniness thanks to a strong cast of all ages (especially Tom Felton, who is having a blast playing evil)." Felton has been busy on TV too, appearing in Murder in the First and The Flash. His role in The Flash helped Tom Felton move his image away from Draco Malfoy, saying to Digital Spy: "More fans these days approach me for that than they do for Potter, which is a real tribute, I think."
Tom Felton has also made his mark in music, having released his work during and after his time in the Potterverse, His most recent single is titled "hOLDing on."
Tom Felton's personal life and social media presence
Tom Felton is pretty active on social media. On Instagram, the actor boasts 11.1 million followers, while on Twitter he has 3.1 million. Felton frequently shares life and movie updates on his Instagram account. Recently he's been posting about the upcoming Harry Potter reunion, giving fans backstage access to how everyone's preparing for the grand get-together. In one Instagram post, he shared a picture of a trailer — no big deal — until you realize who Tom is sharing a trailer with.
Yes, Tom Felton is sharing a trailer with Academy Award winner Gary Oldman, who played Sirius Black in the Harry Potter franchise. All clues point to this photo being taken at a set being used for the Harry Potter reunion. Earlier this year, news broke that Tom Felton collapsed at a golf course during a celebrity golf match. BBC reported that Felton was whisked away after collapsing during the match. The Professional Golfers Association of America confirmed the incident, releasing a statement on the matter. "In today's Ryder Cup Celebrity Match, actor and musician Tom Felton experienced a medical incident on the course while participating for Europe. He was transported to a local hospital for treatment. No further details are available." Looks like Tom is doing fine now and is ready to join the others at the 2022 Harry Potter reunion.