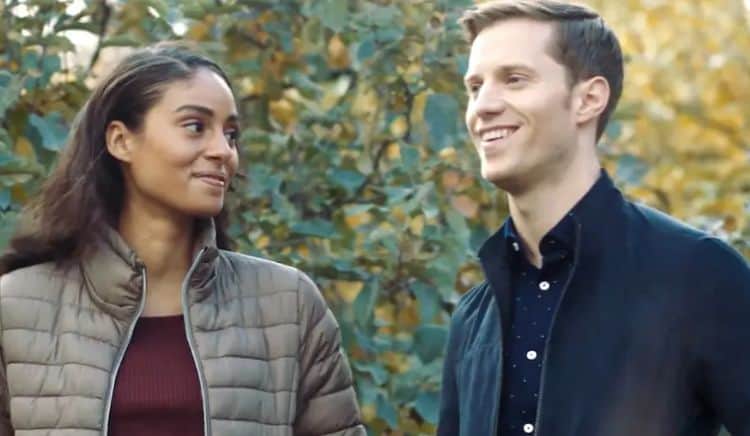 Clark Backo has been putting in work in the entertainment industry for nearly a decade, and that hard work is finally paying off. Over the last few years she has proven to be one of the brightest rising stars in the business and she's been getting attention from viewers all over the world. Most people will recognize her most from her role as Ava in Designated Survivor. She also appeared in a few episodes of Supernatural between 2017 and 2018. Although most of her experience has been on the small screen, she is also has recently started taking more film roles and she's just as capable of lighting up the big screen.  Keep reading for 10 things you didn't know about Clark Backo.
1. She Loves A Good Challenge
Every actor has a different approach to how they go about taking roles. Some actors prefer to stay within their comfort zone by playing characters they can relate to, and others like to try new things. Clark is definitely the kind of actress who loves a challenge and enjoys playing different kids of roles.
2. She Hosts An Instagram Talk Show
Clark loves to empower and uplift others and one of the ways she does this is through her Instagram talk show called The More You Read. The Instagram account is dedicated to providing resources for people to educate themselves on the realities of racism. She regularly invites guests to join her on the account for brief talk show segments.
3. She's From Canada
Clark is already gaining international fame, but nothing feels better than being loved and respected by her home country, Canada. She was born and raised in Montreal but raised in Toronto. It's unclear whether or not she still lives in Canada or has relocated to the United States.
4. Her Father Inspired Her To Get Into Acting
Clark didn't the type of actor who knew that she wanted to act when she was a little kid. Instead, her journey to discovering the craft took a little bit longer. Her father, who is an avid storyteller, is ultimately what inspired her to want to get into the acting world. She now considers herself to be a storyteller as well.
5. She Had A Panic Attack While Filming Happy Place
While filming for the 2020 movie, Happy Place, Clark experienced a panic attack. She told Awesome Friday, "I had my first panic attack filming Happy Place. It was just a great reminder that our bodies know more than our minds know sometimes, and to listen to yourself and be kind to yourself, so it was challenging in a way that I never really had experienced before." Clark also said that she felt really supported by her cast members and the production team which made the experience even more pleasurable.
6. She Likes To Travel
Clark enjoys making the most out of every moment she has and she loves getting the chance to experience new things. She has been fortunate to have several opportunities to travel to throughout the United States and Canada. She's even taken a trip to Japan.
7. She Comes From A Diverse Background
Clark hasn't shared much information about her personal life or her upbringing, but we do know that she comes from a mixed cultural background. Her mother is white and her father is black. It appears that he is originally from the central African country of Cameroon.
8. She Is An Activist
Even this early in her career it's already clear that Clark isn't someone who is scared about speaking out for what they believe in. She has made it a point to use her platform to raise awareness. In addition to her separate Instagram account for The More Your Read, she has also used her personal account to share resources and encourage people to educate themselves.
9. She Spends A Lot Of Time With Her Friends
Clark's career may be on the rise, but that doesn't mean she's started to act all Hollywood. She has remained humble and still tries to enjoy as many 'normal' things as she possibly can. When she gets free time from work, she likes to spend it going on adventures with her friends.
10. She Grew Up Dancing
Even though she didn't discover acting until she was in high school, being a performer has always been a part of who Clark is. She started dancing at an early age and even dabbled in modeling before her acting career took off. She hasn't specified exactly what type of dance she grew up doing.