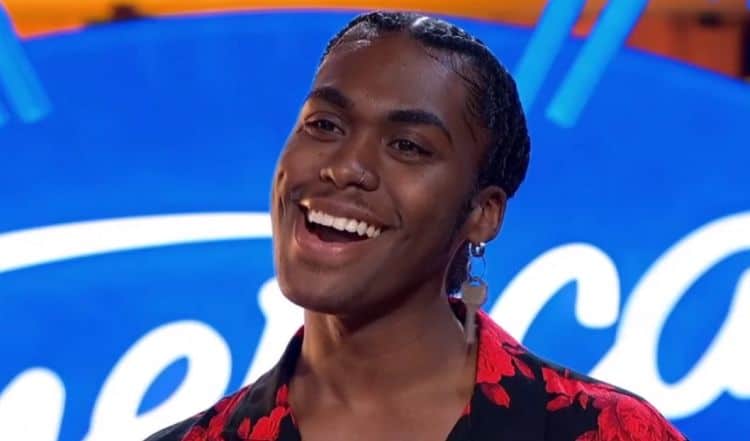 Robert Taylor first came into the limelight following his amazing audition at American Idol 2020. When he came on stage, he was quite shy and even admitted to feeling terrified. The judges noticed how nervous he was and encouraged him to shake it off and get down to business. Which he did, and proceeded to sing 'Bruises' by Lewis Capaldi. The judges were very much impressed by his performance. According to Lionel Richie, one of the judges in the show, Robert Taylor's voice is absolutely incredible. The judges were also moved by the story behind why he had auditioned. For these reasons, they all gave him a 'Yes' thus allowing him to proceed to Hollywood. If curious to know more about this gifted artist, here are 10 facts to satisfy your curiosity.
1. His Family and Background
According to MeforWorld, Robert is 27 years of age and currently resides in Donaldsonville, Louisiana. As of now, not much is known about his family. However, during his audition, he shared that his dad had passed on in January 2020 due to drug addiction. His dad had always encouraged him to try his hand at music, and of all his family members, had been his biggest fan.
2. Growing Up
Growing up for him was not easy. Considering that his family members were staunch Christians, he grew up as a church boy. He wasn't allowed to listen to any other genre of music apart from the gospel. Unlike most boys of his age, he also wasn't allowed to attend parties or similar outings. Most of his social gatherings remained to be Bible study groups. Taylor laments to not being allowed to express himself. Hence, he had always struggled to fit in.
3. He is Gay
Considering that he is from a Christian family that did not support any romantic relationship except that between a man and woman, Taylor kept his sexual orientation to himself. It was not until 2019 that he decided to accept that he was gay and come out. "I decided to accept that and own my truth", he said. However, most of his family members didn't take that so well. But, to his surprise, his father was accepting. When he shared the news, his father only smiled at him and let him know that no matter what he was proud of him. Robert fondly remembers his dad providing him an environment with unconditional love when no else wanted him. His dad encouraged him to be proud of who he was and accept himself.
4. His Family Members Cut Him Off
After Robert came out, most of his family members wanted nothing to do with him. In an emotional statement, Robert claimed they cut him off and would not accept who he was. This hurt him so much considering family means a lot to him.
5. He Hopes to become an Inspiration
Having gone through so many struggles in life, Robert hopes to inspire someone out there who may be going through what he went through. One of the reasons why he decided to audition for American idol was to inspire people. "I want to touch someone's life out there, and just let them know that if I can do it, then you can do it too", he said.
6. He has also auditioned in 'The Voice'
'The Voice' selects talented contestants who are then trained and guided to hopefully become America's next great voice. Robert auditioned in its eighth season and was selected into Christina Aguilera's team. He went on to give impressive performances and finished as a top 10 finalist.
7. Social Media
Social media is important especially for people in the spotlight. Through it, they get to keep in touch with fans and provide updates on their endeavors. Robert is not an exception. He has pages on several platforms including Twitter via handle @itsrobtaylor and Instagram where he goes by @robtaylormusic. Additionally, according to his Twitter page, he can be contacted via his mail.
8. Relationship Status
Robert has not yet publicly declared if he is seeing someone or not. However, there is a high chance that he is dating looking at his goodlooks and charm. Besides, during his audition, he had tagged along a friend whom they kept embracing after he was approved for hollywood. Considering how they kept hugging and were warm towards each other, there is a high chance that the two have a thing. However, these are just speculations.
9. His Hobbies
Robert is always bubbly and loves spending time with the people he loves. Following the posts and comments on his social media pages, he has a lot of friends. Also, he loves nature and can often be seen enjoying what it has to offer as most of his pictures are taken outdoors in beautiful natural spaces.
10. His Journey at American Idol
Robert has had a successful run at American idol and, so far, he is doing great. After his audition, he proceeded to Hollywood where he competed in the 'Pop' Group and sang (You make me feel) A Natural woman' by Aretha Franklin – He proceeded. He later sang a duet with Tito Ruey and proceeded to the next round, even though his partner did not. For his last solo performance, he chose to perform an original song. After that, he was placed in a deliberate room alongside other contestants and they all managed to proceed. The singing competition is still ongoing and hopefully, he will not come out empty handed.
Conclusion
Robert Taylor has stolen the hearts of many with his outstanding performances and charm. It is not every day that you come across a talented artist, with not only a charming personality but also an inspirational story behind him. As per his wish, hopefully, many shall be inspired to pursue their dreams despite who they are and where they have come from. Follow him on his social media pages and American idol series to find out his fate in the competition.