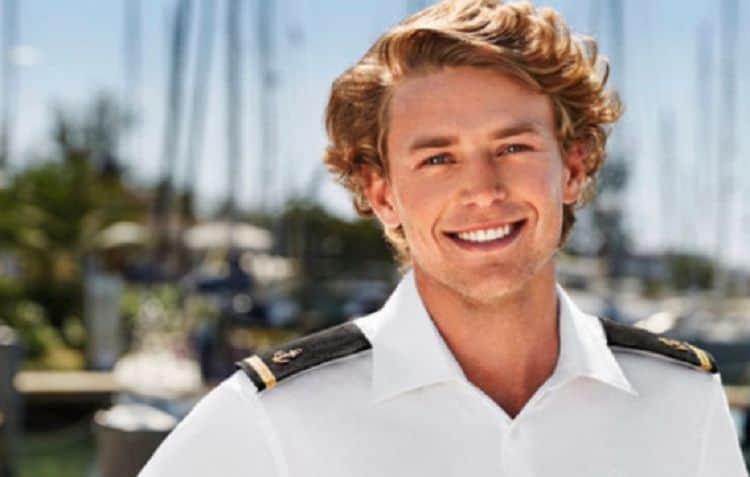 A new season of Below Deck is underway which also means that there's a new yacht crew ready to attend to guests and entertain viewers. Shane Coopersmith is one of those crew members and he's excited for the opportunity to be on the show. Shane is a deckhand who has been working in the industry for the last few years. Not only is he passionate about his job, but he good looks and charm are sure to make him a bit hit throughout the season. While it's still too early to tell how things are going to go for him, there are already a lot of people who are excited to follow along. Keep reading for 10 things you didn't know about Shane Coopersmith.
1. Below Deck Is His First Reality Show
Shane definitely has all of the makings of a reality TV star, so it's not surprising that he wanted to give it a try. What is somewhat surprising though, is the fact that Below Deck is his first time doing reality TV. Based on how things go, however, this might not be his last time doing a reality show.
2. He's Always Loved Being By The Water
Shane was born and raised in California and he grew up spending a lot of time near the water. He's been swimming most of his life and he also loves to surf. Needless to say, a career that involves spending long periods of time at sea is a great fit for someone like Shane.
3. He's A UC Berkley Alum
Education is something that has always been important to Shane, and he attended the University of California, Berkley where he earned a bachelor's degree in sustainable environmental design. Shane's passion for taking care of the environment has become a huge part of everything he does.
4. He Enjoys Spearfishing
When most people hear the word fishing, they think of a relaxing and relatively low energy activity – but that isn't the kind of fishing Shane does. He is a very experienced spear fisher who loves diving and catching fish. As someone who is serious about sustainability, you can bet that Shane makes sure the fish he catches are eaten and don't go to waste.
5. He's An Actor
Being an actor is something that Shane has always dreamed of, and it looks like that dream has come true for him. According to his IMDB page, he had a role in a TV mini series called Think Smarter Not Harder. He doesn't seem to have any projects in the works at the moment, but hopefully being on Below Deck will open up some doors for him.
6. He's Passionate About Social Justice
Taking care of the earth isn't the only thing Shane cares about. He also wants to make sure the people living on the earth are taking care of as well. He is an ally with the Black Lives Matter Movement and he has consistently used his social media presence to show his support and solidarity.
7. He Has Modeling Experience
If you've looked at Shane and thought 'wow, this guy should be a model,' you aren't the only one. According to Shane's LinkedIn profile, he was affiliated with Star Model Management from 2014 to 2018. During that time, he got the chance to work with some very impressive brands such as McDonalds, New Balance, and Walmart.
8. He Loves To Educate Others
Shane's passion for sustainability has become such a big part of his life that he has branded himself as Sustainable Shane. In addition to wanting to learn everything he can about caring the environment, he also likes to share his knowledge with others. On his website, he says that his goal is "to help spread awareness about sustainability and share tips on how to live a happier, healthier, eco-friendly lifestyle."
9. He Started A YouTube Channel
Shane may not be a huge YouTuber just yet, but he's already started laying the foundation. He started posting videos on YouTube about a year ago and he's been fairly consistent with his uploads. Right now, his channel has just 83 subscribers but that number will probably increase once more Below Deck fans find out he's on YouTube.
10. He Likes Gardening
Gardening isn't a hobby most people would expect a young reality TV star to have, but gardening is something Shane truly enjoys. When he gets free time, he loves to spend it out in his garden tending to his plants. He even made a YouTube video with specific tips to help other people maintain their gardens.
Tell us what's wrong with this post? How could we improve it? :)
Let us improve this post!