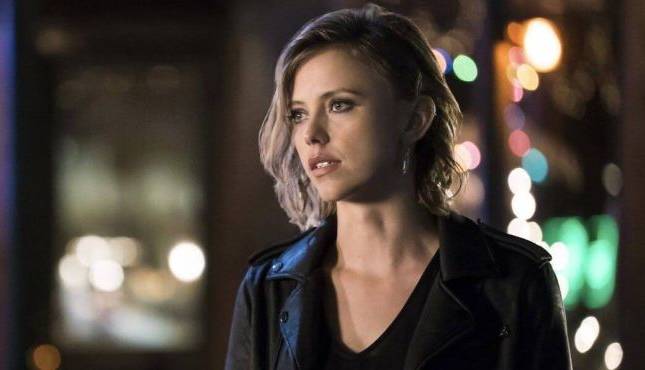 Some people just seem to fall into acting though it's not quite as typical as you might think. Riley Voelkel is one of those that somehow managed to impress the right people and was offered a chance to show what she could do, but she's had to prove herself quite a bit in the process. Thankfully she's been up to the challenge and has shown a lot of drive when it comes to her career, displaying the kind of talent that might get her a great number of TV roles but could also lead to something bigger in the future. At this point she's still fairly young so there's no telling how far she might go. The current generations that are still firmly entrenched are on notice at this point as stars like Riley are popping up again and again as the years go on, seeking to gain the fame that's been held by their older counterparts for so long.
Here are a few things you might not have known about her.
10. She was a model at one point.
This seems to be a route that a lot of actors go to break into the business but it also seems to be a big move for a lot of women that are either trying to do something with their lives or looking for something to do while they make up their mind.
9. She has an uncredited role in The Social Network.
It's interesting how some roles go uncredited for some reason no matter how big or small they really are. In some ways you can say that it's more experience and more exposure but in others it's kind of confusing since some of the stars that go uncredited seem like they should be given at least a mention.
8. She's had guest roles on a few popular shows.
Riley has made her way along the route through a few very popular shows that have given her the chance to come on as a guest star and make an appearance or even come back for more than one episode. Anything that can get her a little more notice is a big help.
Witches, werewolves, and vampires are the main source of this show and the older they are the more powerful they seem to be. This genre has been waxing and waning throughout the years as the popularity of one show or movie over another has been ongoing for some time. After all, everyone loves a good monster story.
6. She was born in the US but raised in Canada.
There are a lot of reasons that this could happen and why people tend to go back and forth between the US and Canada. Some tend to think that life in Canada is a little easier while those in America tend to think the opposite at times.
5. She was a softball player for 9 years.
This is in fact what she was doing when she was approached with an offer to model. She's been active in softball for quite some time and is pretty good at it. Those that look down on the sport should try playing in the women's division for a while, it's no joke when they really get serious.
4. She had a part in American Horror Story: Coven.
She played the younger version of Fiona Goode, the woman who eventually became the Supreme in Coven. She was just as vicious as a younger woman as she became when she got older, meaning that she'd been a dark force to reckon with for a long time.
3. Her social media following is impressive.
It almost seems like having a moderate to big following on social media is a standard thing now when one becomes a celebrity, though in reality it's something that no doubt begins to build very quickly depending on how popular the star attached to the following is.
2. She's been acting since 2010.
Eight years seems like long enough to have discovered just what goes on behind the scenes and how to work around a lot of different things and even adapt to many types of situations. So far she's been doing great when it comes to the parts she's taken and still shows a lot of promise.
1. She's been featured in The Newsroom.
As news shows go this is one that tends to show a lot more realism throughout each episode as people have no doubt been giving their input on what they want to see and perhaps at this point directors and producers have finally been listening since it seems to tackle issues that audiences want to see.
As part of a new generation that's swiftly looking to take over the reins from those that have come before Riley is definitely on board and all in for the ride.
Tell us what's wrong with this post? How could we improve it? :)
Let us improve this post!