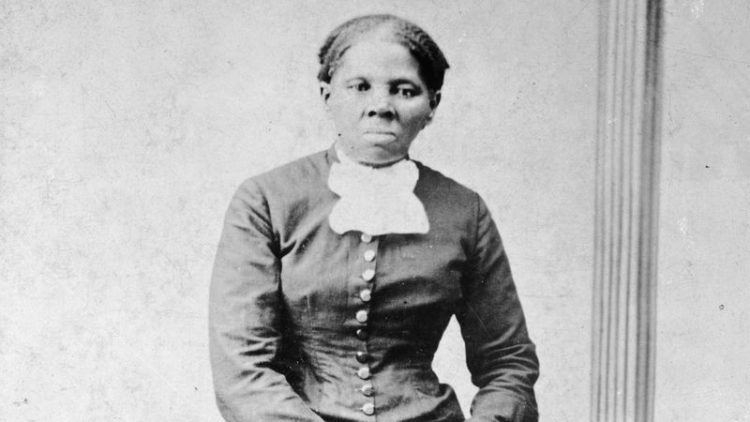 Let's leave off on the whole $20 bill that Harriet Tubman may or may not be on since it's definitely a hot topic at the moment, and focus instead on a biopic about a woman that, in the course of American history, has become one of the most well-known names by many. If you don't know her name then by all means bury your nose in an encyclopedia for the nostalgia and the knowledge and learn something. The famous abolitionist is a true hero that throughout history has been lauded for her deeds and held up as an example of what it takes at times to do the right thing even if it's considered to be something insanely risky, dangerous, and bound to attract all the wrong kinds of attention. When people speak of courage and freedom these days it's Tubman they tend to think about a lot of the time since she took it upon herself to do what she could in a time when it was ill-advised to do anything this daring. That's real courage.
For a courageous person you definitely need someone that seems able to exemplify those traits. Here are just a few that might fit the bill.
5. Danai Gurira
You might notice that there's a certain look I was going for when picking these women, and you'd be right. That ability to look dour, somewhat downtrodden when needed, and very reserved is something that's needed for this role and it feels as though Danai could make it happen. We've seen her enough as Michonne on The Walking Dead to know that she has a wide range of emotions and could possibly pick up a few more along the way if she really needed to. Her stint in Black Panther and Infinity War allowed her to act a bit haughty at times, but the ability to act humble is definitely within her wheelhouse.
4. Octavia Spencer
It might seem that Octavia would appear a little too sassy for this part at times since her performances in The Help and several other movies make this more than apparent. But thankfully she knows how to tone it down a bit and really go for broke when she needs to show some emotion other than that infamous amount of sass that she's so good at. Her range is a lot better than some people might think and she's also someone that you can count on for a quality performance since she's been in a few blockbusters that have done pretty well when all is said and done. But to be honest it's her looks too that make this possible.
3. Oprah Winfrey
You don't see Oprah act as much as the other ladies on this list but you also can't discount her for that since she's been on screen a few times and has done remarkably well. Let's chalk this up to the fact that she's been in front of so many people for so long that she knows when to put on a performance and when to be entirely genuine, and she usually doesn't split hairs between the two. In this case it would seem that she could definitely be genuine as she needs to be in conveying the kind of emotions and feelings that would need to go into a character such as this. After all, the audience wouldn't expect anything else.
2. Viola Davis
Another veteran of The Help, Viola is another actress that can take emotion to the next level when she needs to and make it into something that is indescribably wonderful given that she's the kind of actress that you can always depend on for a standout role. It's fair to say that she's actually upstaged some very big names in her day since the intensity that she works with makes a person realize that in any given scene she might very well be the most important person even if she's not supposed to be. That's the kind of actress she is though, you're either on the same level as her or you're trying to keep up.
1. Taraji P. Henson
Believe it or not it's her face shape and her looks that really got me going on this one since Taraji does have a much wider face than many of the women on this list and it does seem as though she might fit the bill a little bit more. Her career has been on a high note as of late and while What Men Want, her latest film, doesn't seem to have blown people away at the box office, her credibility still hasn't dropped a bit. In fact she would almost have to be one of the top picks for a role like this if only because she's played in period pieces before and has been absolutely brilliant.
Any one of these women could do the job, but a couple would be among the top picks.
Tell us what's wrong with this post? How could we improve it? :)
Let us improve this post!