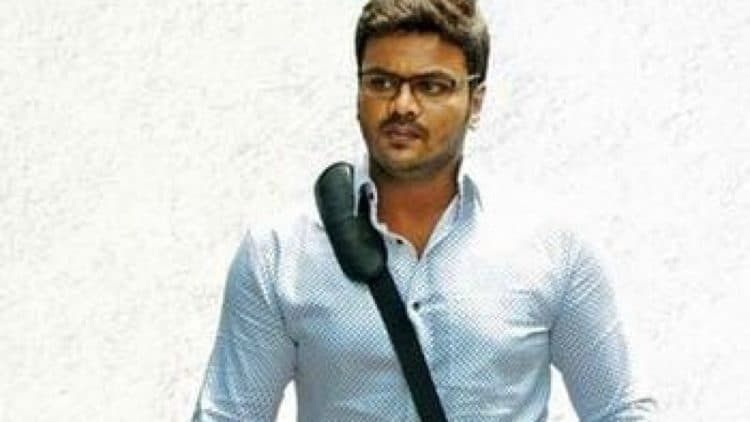 Hollywood does not need any introduction because everyone knows about it as well as most of its actors. On the other hand, most people have not heard of Tollywood, a film industry in the Telugu language based in Andhra Pradesh and Telangana. One popular Tollywood actor is Manchu Manoj, who comes from a family of actors. Manchu was born on May 20, 1983, in Andhra Pradesh and got his undergraduate degree from Southeastern Oklahoma State University. Here is everything else you probably did not know about the actor.
1. He was suspected of using social work to gain entry into politics
Manchu has always declared his support for those in need. Therefore one year ago, he addressed the media saying that he owes his fame to the Telugu people. Consequently, he went ahead to provide free education to the farmers' children, but people did not see this as a noble thing to do. Instead, the critics speculated that he was using the social service work to make his entry into active politics. However, Manchu set the record straight earlier this year that his social work is beyond any political affiliations.
2. His father owns several international education institutions
Manchu's father, Dr. Manchu Mohan Babu, as well as his grandfather, Narayana Swamy Naidu, both had a passion for learning. Narayana was a headmaster and teacher while Dr. Mohan established Sree Vidyanikethan Educational Trust (SVET) in 1993. SVET has a student enrollment of nearly 10,000 since it comprises two international schools, a pre-school and five colleges. It is such a prestigious organization that even Microsoft, Infosys, and other top technology firms have sourced the expertise of some of its engineering students.
3. One of his movies almost did not make it to screening
Manchu has starred in many films, one of which is "Mr. Nookayya," released in 2012. However, it had to jump many hurdles before being screened, the major being the legal notice from Nokia. Previously the film was titled "Mr. Nokia," and for obvious reasons, Nokia did not appreciate that the producers were using the company name as the film title. It, therefore, went to court, which prompted the producers to change the name to "Mr. No Keyia." Still, the similarity to Nokia was evident, and so the telecom company felt cheated. The court had already ruled that the film title should not have a name deceptively similar to Nokia. As if to piss Nokia off even further, the film was finally titled "Mr. Nookayya." Nokia wanted the screening to be stopped, and an anguished Manchu went on Twitter to express his disappointment as published on FilmiBeat.
4. He comes from a family of actors
Every family has its streak of DNA carrying several traits for generations. Some have lawyers and doctors, but for the Babu family, they have the acting gene. It started with Manchu's father, who is a renowned actor and film producer. Dr. Babu passed on the acting gene to all his children: Vinshu Manchu, Manchu Manoj, and Lakshmi Manchu. Lakshmi, Manchu's elder sister, began her acting career at four and has gone on to act in US and Indian films. Like his sister, Vinshu also started his journey into the film industry by becoming a child actor. He now also co-owns a film production company.
5. He is the first in his family to win a Nandi award
Some actors have disclosed that they are the black sheep in their families, but Manoj is far from being the disgrace. There is nothing as fulfilling as making your family proud, and Manchu has given a great honor to the Babu name by being the first person to win a Nandi award. Manchu received the recognition for his work in the 2010 film "Bindaas." The Nandi Awards are like the Oscars in the Telugu film industry. That is not to say that the rest of the family has not made any significant achievements. His father is a recipient of the Padma Shri award while his brother won Filmfare Best Male Debut. His sister also received Nandi awards in 2011 and 2014 for her role in "Anaganaga O Dheerudu" and "Chandamama Kathalu."
6. He is divorced
In July 2018, rumors went around that Manchu was about to divorce his wife, but Manchu shut them down, saying he and his wife were very much in love. Where there is smoke, then you can expect fire, and the rumors were proven right on October 17, 2019, when Manchu confirmed he had divorced his wife. He opened up that things were not as rosy as he had made them appear since Manchu and Pranathi had stayed away from each other for two years. According to News 18, Manchu and Pranathi separated two months ago, and the divorce comes after four years of marriage.
7. His debut
Having a father as an actor has enabled many children to make their careers in the film industry too. Jaden Smith, Dakota Johnson, Mamie Gummer, Angelina Jolie, and Kiefer Sutherland all have famous parents. Manchu also began acting as a child and in 1993, appeared in his first film, "Major Chandrakanth." However, this appearance is not usually credited as his debut. Instead, being cast in 2004 in "Donga Dongadi" has been referred to as his debut. He did such a good job that he received the Best Male Debut award.
8. He is a social media king
Manchu knows how to keep his fans in the loop. Matter of fact is he shared the news about his divorce on all his social media accounts. Manchu, being a celebrity and also beloved by his fans, has a million fans on Facebook. His twitter account has the most followers with 1.4 million, while on Instagram, the number of followers is the least, standing at 368k.
9. His favorites
According to Public Point, Manchu's favorite food is biryani. If he were to go anywhere since he loves traveling, Manchu would go to New Zealand. When he cannot travel, then playing cricket will also be time well spent. As for movies, one of his favorite actors is his father.
10. He was not a bright student
Manchu got the acting gene but not the learning genes from his father. He admitted to being a poor student but excelled in sports and acting. Therefore even if he felt he had disappointed his parents with his poor academic performance, Manchu was proud to showcase his other talents.