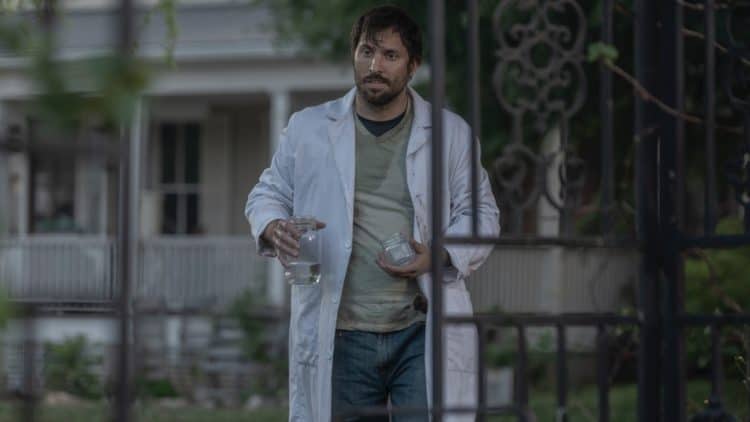 Being an actor requires as much patience as it does hard work. This is something that Juan Javier Cardenas has discovered firsthand. After years of dedication, it appears that the effort he has invested has finally begun to pay off. Juan made his initial on-screen appearance in 2010, but he didn't gain his first major breakthrough until 2015 when he was cast as Tunko in the television series Lusa. Since then, he has been gradually advancing his way to greater opportunities and his resume now boasts some very impressive roles. Many people will best remember him for being in shows like Snowfall and The Walking Dead. Keep reading for 10 facts you didn't know about Juan Javier Cardenas.
1. He Is A Graduate Of The University Of Florida
Juan was born and raised in Deland, Florida and he will always hold a special place in his heart for his home state. He earned a bachelor's degree in Theatre from the University of Florida, before continuing his studies at Florida State University where he received his master's of Fine Arts in Acting.
2. He Is A Musician
Acting has been the focus of much of Juan's life, but music has always been a great passion for him. In fact, he is an accomplished musician who sings and plays the guitar. When he's not working, he enjoys writing and performing music.
3. He Is A Trained Martial Artist
If there's one person you don't want to mess with, it's Juan Javier Cardenas. He is well-versed in the art of throwing a punch, having practiced martial arts for many years and possessing a blue belt in Brazilian Jiu Jitsu. Juan also enjoys staying active in other ways.
4. He Made His TV Debut In Law & Order: Special Victims Unit
Most actors typically get their first role in a show or movie that most people have never even heard of, but Juan's debut was a little different. He made his first on-screen appearance in an episode of Law & Order: Special Victims Unit in 2010, playing the character Jorge Vargas.
5. He Is Bilingual
Juan is a proud Latino whose roots trace back to Puerto Rico and Cuba. In addition to English, he is also fluent in Spanish, having even acted in Spanish on occasion. Regardless, the fact that he is able to speak two languages fluently is definitely a valuable skill to have.
6. He Has Another Job Outside Of Acting
From the outside looking in, it's easy to assume that all professional actors are living in the lap of luxury. In reality, however, even many working actors aren't swimming in money. To make ends meet, they often have to take up additional jobs to supplement their income in between gigs. According to Juan's LinkedIn profile, he actually has a side job as a warehouse rental co-op manager at LA Stage Alliance. He has also previously worked as a front desk clerk and a secretary.
7. He Is Married
Not only has Juan managed to find something he loves, but he has also found someone he loves. He is happily married to a woman named Mishka, and the two have been together for several years. According to Mishka's Instagram bio, she is also employed in the entertainment industry as a writer and filmmaker. Juan and his wife do not have any children.
8. He Loves Spending Time Outdoors
The Earth offers so many beautiful sights for Juan to see, and he is eager to explore them. He loves getting the chance to explore the outdoors by going on hikes, as well as taking advantage of his new home in California by visiting the beach. Being a Floridian, the beach has special significance for him.
9. He Has Done A Lot Of Theater Work
Juan has done a decent amount of on-screen work over the years, but that is not all he's done. He loves performing on stage and has built up a good amount of theatrical experience. Even after his on-screen career took off, he continued to act on stage. His most recent appearance was in a 2017 production of Jack Goes Boating at The Seeing Place Theater.
10. He Likes To Read
Juan is an inquisitive person and he loves acquiring new knowledge. Reading is one of his favorite ways to do that. Despite his hectic schedule which probably doesn't leave him with much time to read nowadays, when he had the time he used to relish curling up with a good book and savoring a peaceful day.
Tell us what's wrong with this post? How could we improve it? :)
Let us improve this post!