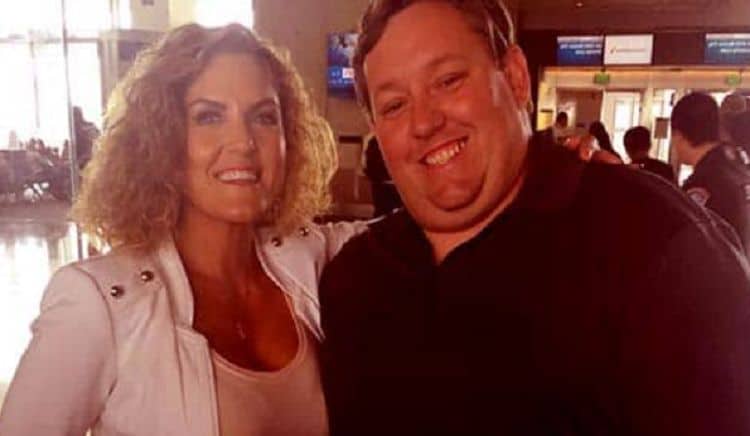 On the surface, watching people rummage through old storage units doesn't sound that interesting, but A&E managed to turn the concept into a hit show. For nearly a decade, Storage Wars kept millions of people entertained and starting at season four, Rene Nezhoda became a big part of that entertainment. Known as 1/2 of The Bargain Hunters, Rene was always looking for a deal and he knows exactly how to find one. After joining the cast, he and his wife, Casey, remained fixtures on the show until its most recent season. Although it's unclear whether or not the Storage Wars days are over, Rene's bargain hunting days certainly aren't. Keep reading for 10 things you didn't know about Rene Nezhoda.
1. He's Been Buying And Selling Items Since He Was A Kid
When it comes to thrifting, Rene Nezhoda isn't new to it, he's true to it. He and Casey are the only couple from Storage Wars to remain active in the business. In an interview with TV Shows Ace, he and his wife revealed that Rene started buying and selling things when he was just 11-years-old.
2. He's Interested In Celebrity Storage Units
Rene is still exploring the contents of abandoned storage units, but these days he's doing it with a little twist. Recently, he's developed an interest in storage lockers that once belonged to celebrities. One of the biggest celebrity storage units he's purchased once belonged to former NBA star, Lamar Odom. He and his wife also purchased Farrah Fawcett's storage unit. Unfortunately, that purchase turned out to be a bust after they realized the most valuable items had already been sold before the unit was auctioned off.
3. He's A Dad
Through his time on Storage Wars, viewers got most familiar with Rene as a business man, however, there is much more to him than that. He is a proud father who loves to spend as much time with his wife and children as he can. Although balancing his work life and home life aren't always easy, it's definitely worth it.
4. He And His Wife Have A Popular YouTube Channel
If you miss seeing Rene on your TV screen, the good news is that you don't have to keep re-watching old Storage Wars episodes to get a glimpse of him. He and his wife run a popular YouTube channel called BargainHuntersThrift. The channel currently has 84,000 subscribers and over 11 million views.
5. He Loves Sharing Knowledge
Lots of successful people are stingy with their knowledge out of fear that the people they share information with will eventually become competitors. That isn't how Rene operates, though. He loves to share his wisdom. Rene has always been very transparent about his business and how much money he makes from various platforms.
6. He Would Be Open To Returning To The Show
Storage Wars hasn't officially been canceled, but it's become pretty clear that the show probably won't be coming back. However, if it does, Rene told TV Shows Ace that he would be open to returning as long as the opportunity still made sense for himself and his business.
7. He's Experimented With Buying Pallets
In August 2020, A&E debuted a new series called Extreme Unboxing which many saw as a Storage Wars replacement. Instead of of buying abandoned storage lockers, the cast of Extreme Unboxing purchases pallets of items and attempts to resell them for a profit. Although this isn't something that Rene is currently involved in, he has tried his luck with pallets in the past and has found that storage lockers are a more lucrative opportunity for him.
8. He Likes To Play Poker
Buying and selling old items isn't the only thing Rene likes to do. Playing poker is one of his favorite hobbies. He enjoys playing online as much as he can and he's built up a solid reputation in the poker community. In addition to playing for fun, he has also participated in several tournaments.
9. He's Getting Into Acting
Rene's father, Gunter Nezhoda, is an Austrian actor who has been in the industry for many years. Although his career never quite took off the way he'd hoped, his love for entertaining has definitely rubbed off on his son. According to IMDB, Rene is set to have a role in an upcoming film called The Bread of Wickedness.
10. He Was Raised In Germany
Rene has spent much of his life in the United States, but he was actually raised in Germany which is where his accent comes from. He lived in California for some time and then moved to Las Vegas where he attended high school in the mid 90s. He currently resides in California where his thrift store is located.
Tell us what's wrong with this post? How could we improve it? :)
Let us improve this post!