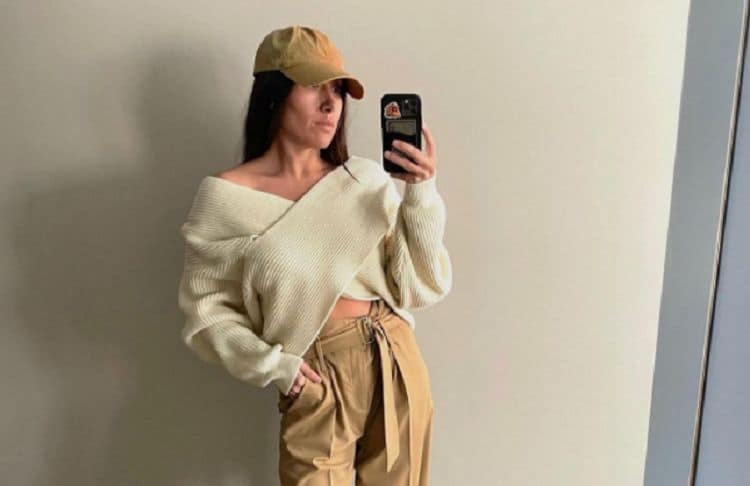 When people look their best, they tend to feel their best as well. Jen Atkin has made an entire career out of helping people achieve both of those things. Best known for her skills as a hairdresser, Jen Atkin's skills have allowed her to see things she never could've imagined and work with some of the most popular people in the entertainment industry. In addition to doing hair, Jen has also branched out into other areas and she's proving that she is the true definition of a boss. While she's already accomplished a lot of great things, she's looking forward to seeing what the future has in store for her. Here are 10 things you didn't know about Jen Atkin.
1. She Was Raised Mormon
Jen is originally from Utah and she was brought up in the Mormon Church. Jen told Pop Sugar, "My family is Mormon, so my parents had me on this path of Mormonism. The only hair salons I knew of were in strip malls." From what we know, Jen no longer practices the Mormon faith.
2. She's Always Loved Hair
Despite not having access to hair salons when she was a kid, Jen has always been obsessed with hair. When she was younger, she loved Barbies and spent a lot of time trying different hairstyles on them. Because of her upbringing, she didn't initially realize that she could build a career in the hair industry, but once she learned about the options she never looked back.
3. She Started Her Career With Just $300
Jen was just 19-years-old when she left Utah and moved to Los Angeles. At the time, all she had was her car and $300 in her pocket. As you can imagine, things didn't get off to the easiest start for her and it took her a while to find her footing. Eventually, however, jewelry designer Lorraine Schwartz helped her find her footing.
4. She Loves Books
Jen is an avid reader and it's one of her favorite things to do during her free time. She also loves sharing book recommendations with her social media followers. In addition to reading, Jen also likes to write. She released her first book, Blowing My Way to the Top: How to Break the Rules, Find Your Purpose, and Create the Life and Career You Deserve, in 2020.
5. She Understands The Importance Of Self Care
American society is often so focused on working and making money that people tend to neglect other areas of their lives. For lots of people, this leads to issues of unchecked stress and anxiety. As someone who has a very busy schedule, Jen understands how important it is to make time for herself and her needs.
6. She Enjoys Interacting With Fans
Typically hairstylists have clients instead of fans. However, since Jen has worked with so many celebrities there are people all over the world who love her work even though she's never done their hair. She is extremely grateful for all of the people who have supported her over the years and she loves using social media as a way to connect with them.
7. She's An Animal Lover
Jen is a very proud dog lover and she's passionate about helping dogs find loving forever homes. During an interview with Allure, Jen said, "I've been using my time during the quarantine to advocate for fostering…I've been using social to show different rescue centers in New York, L.A., Chicago, and Boston that are looking for fosters, like Wags & Walks in Los Angeles." Jenn also has two dogs of her own, Chewy and Roo.
8. She Likes To Stay Active
Finding time to exercise isn't always easy, and it's usually one of the first things that fall to the wayside when people get busy. Still, Jen does her best to incorporate regular workouts into her daily routine. Not only does staying active help her keep herself beach-ready all year, but it's also a very important part of her self-care.
9. She's An Avid Traveler
Jen isn't the kind of person who likes to spend all of her time staying in one place. Instead, she likes to have no experiences and traveling has been one of her favorite ways to make that happen. She has visited places all around the world including Greece and Italy.
10. Her Goal Is To Empower Others
Of course, as a hairdresser, Jen's goal is to make her clients look great and feel confident. Ultimately, though, she wants to do much more than that. She hopes that her story will help inspire other people to know that they can achieve anything they set their minds to.