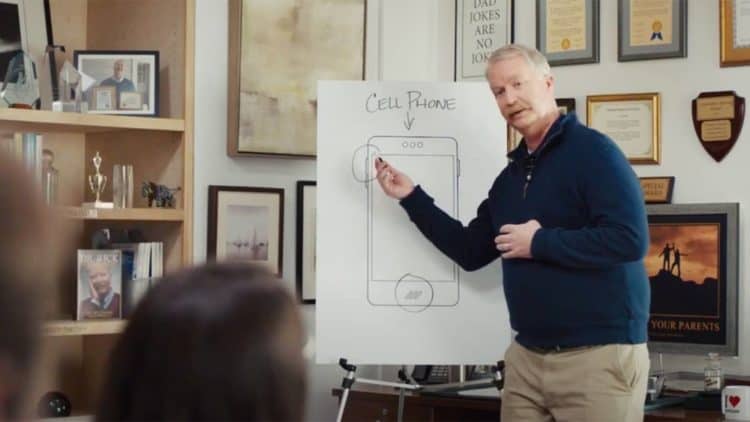 Sometimes an actor's big break comes much later in their career than they had anticipated, but regardless of the timing, it's always something worth celebrating. For Bill Glass, who has been acting for over 20 years, it was only recently that he started to gain recognition. Bill is best known for playing Dr. Rick in a series of Progressive commercials. In the humorous ads, Dr. Rick interacts with people who find themselves increasingly resembling their parents. The commercials have garnered millions of views, and many have become curious about the person behind the hilarious character. Read on to discover 10 facts you didn't know about Bill Glass.
1. He Specializes In Comedic Acting
One of the things that makes Dr. Rick's character so special is his comedic timing. Fortunately for Bill, this is something he's a natural at. Although it doesn't appear that Bill has any formal experience with comedy outside of acting, comedic roles are definitely his forte.
2. He Was In An Episode Of Roswell
If you were around during the late 90s/early 2000s, you probably remember the sci-fi show, Roswell. Bill made a memorable appearance in the show during an episode in 2000, and he has also had minor roles in other popular TV shows such as Dharma and Greg and Fresh off the Boat.
3. He Isn't Into Social Media
These days, when most of us come across an entertainer we like, we immediately try to find them on social media to see what else we can discover about them. Unfortunately for Bill Glass' fans, they won't be able to find much. As far as we can tell, he doesn't have any verified social media accounts.
4. Progressive Isn't The First Big Brand He's Done A Commercial For
Commercials aren't typically seen as glamorous opportunities, but they can actually be great for an actor's career. Bill may be best-known for his work with Progressive, but it isn't the only time he's been part of a commercial for a major brand. According to iSpot, he has also been featured in Toyota and Jack in the Box ads.
5. He's Married
Although we don't know much about Bill Glass, one thing we do know is that he is married. In an interview with Daily Blast Live, he mentioned that he has a wife. Unfortunately, he didn't go into any further detail about his wife, nor did he mention whether or not they have any children.
6. He Can Relate To The People Dr. Rick Works With In The Commercials
At one point or another, we've all said that we'd never end up like our parents. Of course, things don't usually turn out that way. Whether it be a mannerism, a saying, or a habit – most people end up inheriting certain qualities and traits from their parents. Bill can certainly relate to this, and he's had his own moments where he's noticed he's behaving like his mom and dad.
7. He Doesn't Really Have Mustache
One of Dr. Rick's most distinct features is his thick mustache. Many people will be surprised to know that he doesn't actually have a mustache in real life. The fake stache is applied to his upper lip before he goes out on set each time. This moment is one of the things that always helps him get into character.
8. Some Of His Dr. Rick Moments Are Improvised
Anyone who has seen the Dr. Rick commercials knows that they are absolute gold. But have you ever wondered who is behind Dr. Rick's witty commentary? The answer is quite interesting. While the commercials do have writers, Bill is also given the opportunity to improvise. Editors then work their magic and find a way to blend the best of both worlds together.
9. He's A Private Person
Not only is Bill not into social media, but he also doesn't seem to do many interviews. Overall, he appears to be quite a private person. That being said, there is not much information about him on the internet. If Progressive continues with the Dr. Rick series, we may all get the opportunity to learn more about Bill.
10. He's Been Surprised By The Success Of The Campaign
Obviously every actor hopes their projects are successful, but Bill admits that he was pleasantly surprised with the success of the Dr. Rick commercials. While talking to Daily Blast Live, he shared that he couldn't believe how many views the commercials have gotten on YouTube. Bill had better get used to it though, because there are plenty more views to come.
Tell us what's wrong with this post? How could we improve it? :)
Let us improve this post!