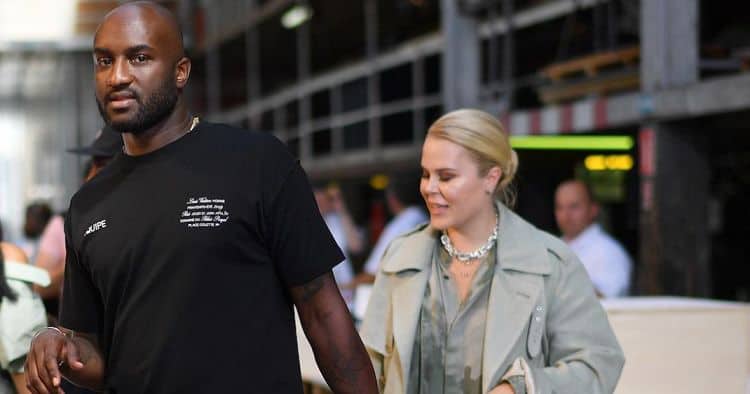 Virgil Abloh is a man whose work everyone recognizes. Even if his name is unfamiliar to those who are not into the high-end luxury designer fashion world, you've seen his worth whether you know it or not. Virgil Abloh made himself famous as the artistic director for the famed Louis Vuitton label. He took the job in the menswear aspect of the company back in 2018, and he had no idea he'd only hold the job for approximately three years. Sadly, Virgil Abloh has died after a battle with cancer, and his fans, his family, and his friends are crushed. In addition to being the luxury artistic director for Louis Vuitton, he is also a man with his own fashion label called Off-White. He created his brand in 2012 – nearly a decade ago – and he's worked night and day to turn his brand into what it is now. He's done so many impressive things with his life that is shocking to find out he is gone. He was only 41 at the time of his death, and it's shaken the world. He is a man worth remembering.
His Early Life
Virgil Abloh is a man who lived a big life. He was born on September 30, 1980, in Rockford, Illinois. His parents both immigrated to the states from Ghana, and he grew up alongside them while they worked as a seamstress (his mother) and a paint company manager (his father). It was his mother's work as a seamstress that caught his attention. Because of what she did for a living, he was able to learn to sew, and he learned a quick appreciation for the art of creating handcrafted fashion. He would go on to earn a college degree in civil engineering from the University of Wisconsin-Madison, a Master of Architecture from the Illinois Institute of Technology, and he worked on his own fashion line while he studied. He also worked on his own fashion blog, and he created a line of tee shirts he loved. What was fascinating about Abloh is that he met rapper Kanye West in Chicago while he was printing his own line of tee shirts. It wasn't long before both he and Kanye West were interning at Fendi. They were both located in Italy, and they worked together. It was at that time that the people in charge at Louis Vuitton began to notice the designer's work – even over the work of Kanye.
His Later Life
Before he took over his job at Louis Vuitton, he was the creative director of Donda, the company founded by Kanye West. He then took over the artistic director position for the Jay-Z and Kanye album called "Watch the Throne," which was created in 2011. It was a huge deal. A year later, Abloh founded his own company called Pyrex Vision – his first company. His entire concept came from the fact that he'd take Ralph Lauren's vintage clothing and put his own designs on him. The clothing cost him $40, and he sold his clothing for more than $500 an item. Essentially, he is a man who did so much of everything. He experimented, he learned, and he did what he could to make the most of his life. He worked with the biggest names in the fashion industry. He collaborated with some of the biggest names in the world, and he made friends with almost everyone he met. He leaves behind nothing less than a name that is associated with brilliance, and his fans, his friends, and his family will never forget the work he did. Work that came to him so effortlessly from every angle, and works that he did with pride.
One thing that Virgil Abloh tried hard to do is keep his private life private. He worked very hard, he did his job with pride and with such talent, and it was a life-altering blow for him to find out he was living with a disease called cardiac angiosarcoma – a type of cancer. He was diagnosed with cancer in 2019, and he didn't make a big deal of it. In fact, he put in some serious work to keep his diagnosis to himself, and he did not share his health woes with anyone who did not need to know about it. His death occurred following the Thanksgiving holidays in 2021. He died on November 28, 2021, when he was only 41. His friends and family are beside themselves with sadness, and our hearts go out to all of them.
Tell us what's wrong with this post? How could we improve it? :)
Let us improve this post!