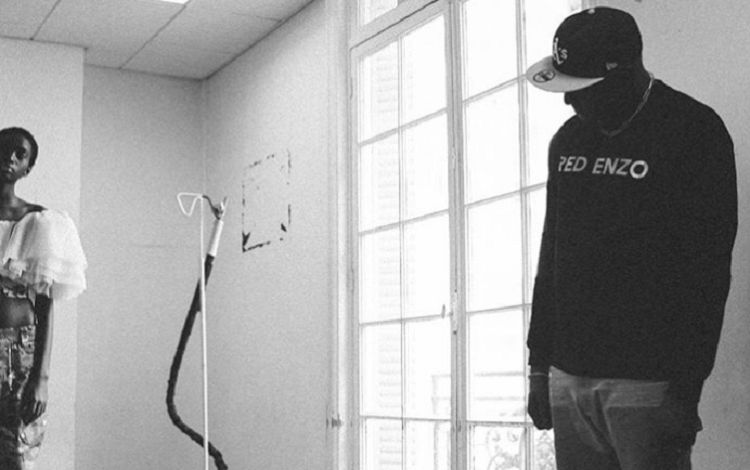 If you don't know the name Virgil Abloh, it's time to change your life. He's a man who is doing it all, and he's doing it well. He's exceptionally talented, exceptionally intelligent, and he's making his mark on the world doing everything within his realm to change the face of fashion. This creative man is all about bringing his talents into every household, and it's time everyone gets to know him.
1. He's Artistic
When we say he is artistic, we mean it in the most amazing manner of speaking. He's not just talented. He's a man with so much creativity in his life that it's not even remotely funny. He's a DJ, an artist, a fashion designer, and he was even the artistic director for Louis Vuitton (he began in 2018 working with the Men's Wear Collection). He's one of the most insanely talented people in the world.
2. He's an 80s Baby
He's celebrating a milestone birthday in 2020 when he turns 40. His birthday is September 30, and we wonder if he will spend some time celebrating. He might not be able to do much of what he wants if the pandemic doesn't die down and allow for more travel and fun, but he will probably find a way to celebrate doing something that makes his life feel good.
3. He's An Architect
If you want to know just how artistic and talented his really is, you should know that he's a trained architect. So, not only is he talented designed businesses and fashion, he's also talented when it comes to designing buildings and homes. He's a man who knows how to do it all, and we are constantly in awe.
4. He's a Founder
Back in 2013, he chose to found his own label. Based in Milan, it's his very own fashion house. It's called Off-White, and it's something he worked very hard to make happen. His success is evident in all he does, but founding his own house is a monumental occasion in his life.
5. He Hangs with the Famous
Virgil Abloh is a man who has worked with just about everyone in the world, but some of the most famous names include the likes of Kanye West and even Jay-Z. He and Kanye were in the same class together in 2009 when they interned at Fendi. We bet that's something you didn't know about Kanye.
6. He's Influential
We don't mean that as an opinion, either. He was named as one of the 100 most influential people in the world according to Time Magazine. This was in 2018, and part of his nature is that he is the very first black American to work as an artistic director for any French fashion house in the luxury brand category. It's impressive, but we get it. He's so talented.
7. He's Married
We always hate to share with the ladies that a handsome man is off the market, but he is absolutely off the market. He's a man who is not only married, but he is married to the woman he's loved since they were in high school together. Her name is Shannon, and they've been married since 2009. They also have two little ones together.
8. He's A College Grad
Raised in Rockford, Illinois, he did not go too far from home when it was time to go to college. He went to the University of Wisconsin-Madison. He majored in civil engineering. He continued his education by earning a Master of Architecture. This came from the Illinois Institute of Technology. It was here that he was able to find an interest in designing fashion rather than solely designing architecture.
9. He's Facing Backlash
Following the death of Georgy Floyd at the hands of several Minneapolis police officers, Abloh made comments on his online platforms lamenting the looting and riots that are going on in the world. He posted a comment under an Instagram video posted by Sean Wotherspoon, who owns two streetwear shops in LA that were looted and destroyed, that read, "This disgusts me…We're part of a culture together. Is this what you want?? When you walk past [Wotherspoon] in the future please have the dignity to not look him in the eye, hang your head in shame." Apparently, his fans and followers felt that he was not permitted to abhor the looting and violence and that his statement that he did meant that his priorities are not in order and that he is missing the point. Everyone is entitled to their own opinion, of course, but his fans were not happy. Some commenters even suggested looters "run up on LV and Off-White" because "he needs to personally feel it."
10. He's Often Compared to Karl Lagerfeld
There are worse things to be compared to than the iconic fashion legend Karl Lagerfeld, but that's just us. His work is so talented, and this is a huge compliment. It's not easy to make it in the fashion industry in the way that this man has made it, and we are always so proud of the success of those who work so hard and earn their way.
Tell us what's wrong with this post? How could we improve it? :)
Let us improve this post!