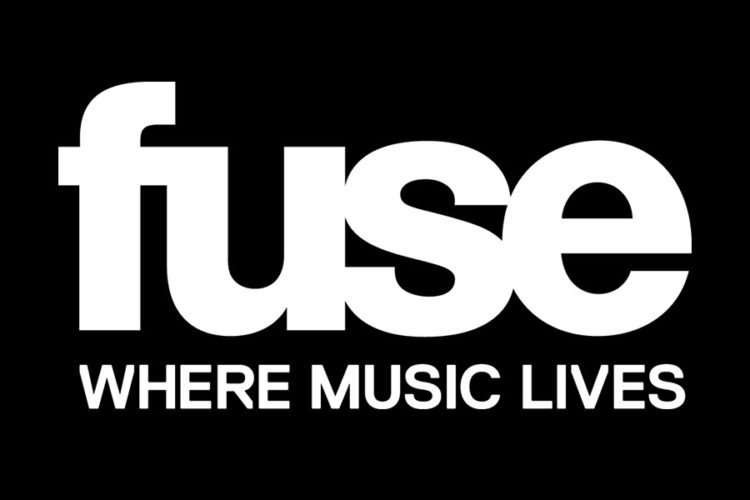 The early 2000s were a hard time to be a rock music fan.
The radio stations were awash with boybands and teeny boppers. MTV had long since abandoned music videos for reality television. MTV2 was following the same trend, and when they did play music videos, it was the same two or three Britney Spears or NSYNC videos over and over again. Programs like Napster and LimeWire were commonplace, but internet speeds were slow, and it often took hours to download a single song. And if anyone called your house, you'd get booted off and need to start the download over. Downloading music from a new artist was a huge risk–there was no telling whether or not it would be a complete disappointment.
In this dim wasteland of radio pop and Real World reruns, Fuse TV shone like a beacon of hope nestled between MTV, CMT, and BET.
With most of its broadcasting time dedicated to alternative, indie, and metal, Fuse was one of the best places for a punk kid like me to discover new music. In this article, I'll be walking through the videos that introduced me to some of the best rock and roll songs the early 2000s had to offer.
The Strokes – Last Night
You can't talk about the early 2000s without talking about the Rock Revival, and you can't talk about the Rock Revival without mentioning the Strokes.
Their gritty rock and roll image and raw sound was a direct protest to the overproduced, clean cut choreography that was dominating the airwaves at the time. Julian Casablancas looked like he hadn't showered in days. When the video for "Last Nite" started making the rounds, it was a like someone lit the fuse on a powderkeg.
The video was simple, but effective. The band played the song in a stage that recalled the Ed Sullivan show, tearing through guitar solos and overdriven vocal lines with a swagger that recalled the Rolling Stones or the Doors.
The White Stripes – Fell In Love With a Girl
It's hard to imagine a time when the White Stripes weren't a household name. Jack White has become one of rock and roll's most famous ambassadors. But in 2001, they were just an underground duo playing scuzzy garage rock.
"Fell In Love With a Girl" was a frantic punk track that didn't even break the two-minute mark. But the accompanying stop-motion LEGO music video was absolutely transcendent.
The Darkness – I Believe in a Thing Called Love
The Rock Revival wouldn't have been complete without anyone trying to resurrect glam rock and hair metal. The Darkness burst into the scene with a video that revived every cheesy trope of the genres. The band, clad in frilly jumpsuits and bellbottoms, rips through an homage to arena rock while exploring deep space in a spaceship filled with Marshall stacks.
They rip pages from playbooks of Queen, Guns 'n' Roses, and Black Sabbath with gleeful sincerity. They even fight off a space squid with lightning-producing guitars. And when you're flipping through the channels in 2001 and you stumble on this, you have no choice but to stop and watch.
Radiohead – There, There
Radiohead had already had a hugely successful career by the time Hail to the Thief was released in 2003. But for those of us too young to have heard "Creep," "Fake Plastic Trees," or "Paranoid Android," that album was a great introduction to one of the most chameleonic bands ever.
"There, There" was hypnotic enough without visuals. But when you pair it with a video of singer Thom Yorke crawling through a creepy forest filled with humanlike forest creatures, it's utterly spellbinding–especially when the forest turns on him at the song's climax.
Audioslave – Show Me How To Live
Looking back, I'm amazed that the supergroup of Rage Against the Machine's musicians and Soundgarden's Chris Cornell didn't happen sooner. Audioslave's debut record is a masterful collection of big rock riffs, Tom Morello's effects-heavy guitar licks, and Chris Cornell's soaring voice.
A number of Audioslave videos had regular playtime on Fuse, but "Show Me How To Live," with its chase scene was the most iconic. The video was one leather jacket away from being ripped from an action movie.
Interpol – Obstacle 1
Interpol is still putting out records. They have been such a staple of the indie rock scene through the last two decades that it's easy to forget hearing them for the first time.
The video for "Obstacle 1" was obtuse and stylish–much like the band itself. Guitar cables come to life in an abandoned building. A girl with MySpace-ready hair and a candy cane sweater dances like she's possessed by the same force. All of this is cut with performance shots of the band, who are too cool to emote.
Hot Hot Heat – Bandages
Not many music videos were more attention-grabbing than the frenetic, bizarre video for "Bandages" by Hot Hot Heat. The band twitches and flails through a super catchy song while a trio of old women submits to plastic surgery with Stepford Wives-esque smiles.
The surgery scene itself, featuring some terrifying apparatuses, stretched faces and the repeated lyric, "don't worry now, don't worry now" is one of the best pieces of body horror in music video history.
Billy Talent – Try Honesty
The punk scene of the early 2000s was a melting pot of subgenres and fashions. This is perhaps best displayed by the Billy Talent single "Try Honesty." The song opens with a jangling guitar riff similar to emo heroes American Football before launching into an angular pop punk riff. It even has a breakdown that would make most hardcore kids happy. And dig the pompadour on the guitarist! There's no way that guy wasn't in a rockabilly band at one point in his life.
Thursday – Understanding In a Car Crash
Compared to the rest of the videos that played on the channel, the music video for Thursday's "Understanding in a Car Crash" was downright amateurish. Most of the footage looked like it was filmed on a camcorder. And honestly, it probably was. Footage from live shows was spliced with awkwardly performed studio footage, then spliced together by someone who learned how to use a video editor the week before.
But somehow, the roughness of the video amplified the raw intensity of the post-hardcore hit. All I know is that when I was home alone watching Fuse at full volume and this song came on, I had to wait for the video to end before I could pick my jaw off of the floor.
This barely scratches the surface of Fuse's immense and revelatory video library. But fifteen years later, these are the songs that stuck with me.
What about you? Name your favorite music videos from Fuse TV's heyday in the comments.
Tell us what's wrong with this post? How could we improve it? :)
Let us improve this post!