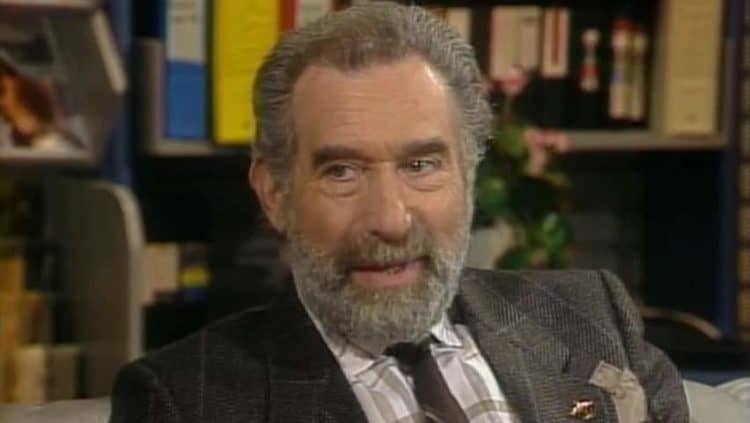 Reaching the age of 90 years old is a milestone in anyone's life, even if it doesn't appear to be that way sometimes. But working up until his passing was another credit that could be given to Paul Soles, whose voice acting is one of the things that made him a legend in the business. At some point, it becomes hard to name every single legend that's come and gone in the business, but remembering what they've done and why they were important at one time is important for a number of reasons, one of those being that they all, in their own way, helped to push the boundaries of the business in different directions that might not have occurred had they not been there at that given time. That's an awkward statement that some might try to debunk by stating that someone else would have come along and the moments would have still happened.
But the truth is that none of us know since this is this history that we've been given and the moments that we recognize. Paul became a legend in the business because of what he did, who he was, and how his career affected the business over the years. Had anyone else tried to what he did it's likely that something else would have happened, but it's difficult to know if it would have been any different had someone else been able to take his place. We'll never know most likely since for decades he entertained one audience after another with his different acts and like many other voice actors, it's fair to say that he might not have received the kind of recognition that he deserved. Walking down a street and asking ten people who he was and what he did it's very likely that many people simply wouldn't know either because they never watched anything he did or are too young to remember.
This doesn't mean that he wasn't regarded as someone that knew what he was doing by his peers and those in the business since Paul was one of many who received praise for the works that were created and the voices he produced. From Marvel heroes to other characters he was someone that could be brought in and relied upon all the way up to his passing, which occurred recently. How many people work until they pass on? Some might criticize that this is irresponsible and not worth praising since it disregards the health of the individual, but to be certain, but from another point of view it's impressive since it indicates a willingness to stay relevant in the business and show people that he could still do his thing. The last entry on his IMDb page is 2020, so he might not have worked all the way up to his passing, but he was still dedicated to his career at a ripe old age, which is admirable really when one figures that Paul was a voice actor, not a laborer or anything else that might have grown too taxing by the time he was in his 60s or earlier. It's easier to be impressed and inspired, a lot of people's estimation, by someone that can continue physical and demanding work when one gets older, than to continue something that doesn't require a lot of heavy lifting.
Personally, I'm more impressed by someone that keeps at it when they reach an age when many people want to retire and sit on the front deck watching the world go by. To each their own and all that, but some people don't want to slow down that much. Some folks would work until their dying day simply because they're trying to keep their family secure, while others enjoy their work so much that they would gladly fall asleep for the last time at their workspace if only to make it clear that this was what they enjoyed and what they wanted to go out doing. That's a little extreme and dramatic to be certain, but it's poetic in a way since there are those folks out there that love their jobs in such a way that they can't help but feel incomplete when they can't do it any longer or are told that they're simply too old to continue. Imagine that, someone telling you that you're too old to do what you love to do any longer. It's fair to think that someone might have told Paul this a while back, and it's even more fun to think that he might have told them to hold his beer, or said something to that degree, as he continued to do what he wanted and what he enjoyed. The point is that Paul worked until he couldn't go any longer, and he did what he wanted in this life. That makes him an even bigger legend. Rest in peace sir, you've earned it.
Tell us what's wrong with this post? How could we improve it? :)
Let us improve this post!