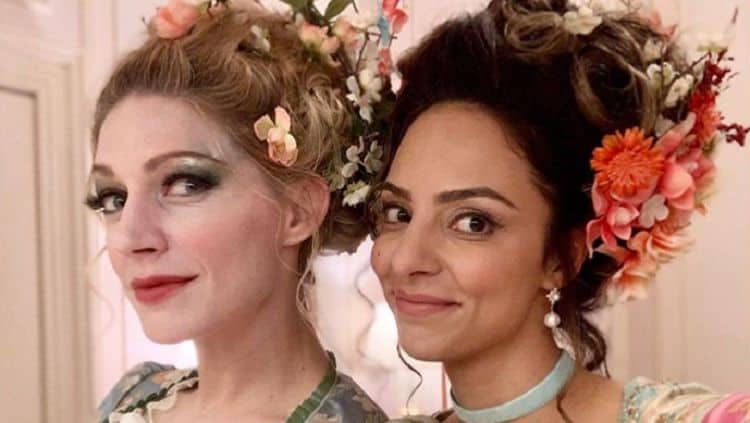 Tala Ashe is kind of a newcomer with not a lot of credits to her name yet. She's been in business for almost a decade but seems to have been taking it light, as though she isn't quite sure of what she wants to do yet or hasn't found the right role. There's a lot of hope that she's going to do well. She's still young, hopeful, and isn't willing to give up. But the clock is always ticking and there are only so many chances for her to do something and do it big enough that she'll be noticed. Thus far she's done a number of TV appearances but not much in film. This might denote that she's more comfortable on the small screen or that she's working her way up. Only time will tell.
Here's a few things I could find out about her, there isn't a lot out there as of yet.
5. She is relatively new to Hollywood.
Like I said she got her real start nearly a decade ago and has been going kind of slowly as of now. Her pace seems almost hesitant in a way. It could be though that she doesn't want to get famous too soon too fast. This has in fact ruined a lot of promising actors by pushing them before they're ready. Maybe Tala is just pacing herself until a big push comes along.
4. She's an Iranian actress.
There are a number of actors and TV personalities from the Middle East now and it's refreshing to see. It offers diversity in Hollywood that is both important and necessary. Without said individuals it's hard to really know what life in the other parts of the world are like. Plus it allows people to see a very mixed bag of actors that have some real talent.
3. She will be playing America's first Muslim superhero when DC's Legends of Tomorrow returns.
Tala will be playing the role of hacktivist Zara Adrianna Tomaz. Zara comes from a dystopian future in which the world is a very different place. So far she is a very welcome cast member and fans can't wait to see how she does on the show.
2. She has guest-starred in Law and Order: Criminal Intent.
A lot of guest stars have rolled through this show and Tala is one of many. It is a credit to her name however that she did manage to make her way into at least one episode of such a popular series.
1. She had a recurring role on As The World Turns.
Tala was a recurring character on this daytime soap opera. It almost seems like she wanted to break out of this mold and find something else to test her acting talents on. Her coming role in Legends of Tomorrow seems a fitting challenge as it will likely test her abilities with each episode. It almost seems like the trick with soap operas is that if you don't get out quick enough you wind up becoming a regular and never leaving until you're all used up.
So far Tala is nowhere near to being used up, as she will show on Legends of Tomorrow.
Save