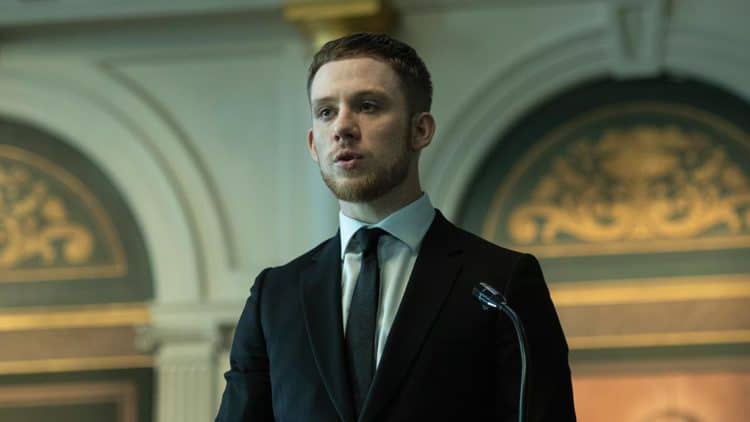 When Joe Cole first decided he wanted to become an actor, he probably had no idea that he would eventually become a huge international star. That's exactly what he's become, though – and he's grateful for every minute of it. He started his on screen career just over 10 years ago and he has managed to earn a lot of major roles during that time. He got his first major break when he was cast as John Shelby in Peaky Blinders. After your years on the show, he got another huge opportunity when he Charlie in Pure. These days, however, he is most recognizable from his role as Sean Wallace in Gangs of London. Anyone who has ever seen Joe's work is excited to see what kind of role he's going to end up in next. Continue reading for 10 things you didn't know about Joe Cole.
1. He Began His Career With The National Youth Theatre
Before Joe got into acting, he was working as a carpet salesman and it didn't take him long to realize that just wasn't what he wanted to do. He decided that he wanted to focus on acting. Joe applied to be a part of the National Youth Theatre and was accepted.
2. His Brother Is Also An Actor
Joe isn't the only person in the Cole family who couldn't resist the urge of the acting bug. His younger brother, Fin, is also a professional actor who has found a good deal of success. The two actually got the chance to work together as cast members on Peaky Blinders.
3. He's An Avid Cyclist
Staying in great shape is one of Joe's top priorities and he loves to stay active. Joe's idea of activity doesn't neccesarily mean going to the gym and lifting weights, though. He loves cycling and has done several long distance rides. In an Instagram post from September 2020, he shared that he had ridden for 9 days for a total of 1600km (994 miles).
4. He Loves Taking Pictures
Joe certainly knows how to work his magic when he gets in front of the camera, but he also feels pretty comfortable behind it. Based on his Instagram profile, photography seems to be a big hobby for him and he loves snapping beautiful pictures during his travels and other adventures.
5. He Hopes To Do Some Behind The Scenes Work At Some Point
Acting has been the main focus of Joe's career, but that might not always be the case. He would love to try telling stories from the other side, too. Joe once said, "I definitely want to develop my own film or TV show at some point. I constantly strive to be as productive as possible, even when I'm not on set."
6. He Didn't Want His Career To Be Defined By Peaky Blinders
We all know how easy it can be for an actor's entire career to be defined by one role. That's exactly what Joe didn't want to happen to him. While some people thought stepping away from Peaky Blinders was a risky choice, Joe knew it was the best decision for him. He told Independent, "I left at the perfect time. I don't just want to be known as the guy in Peaky Blinders."
7. His Family Wasn't Initially Supportive Of His Acting Dreams
Like lots of other people, Joe comes from a family where a more traditional path was thought to be the best option. He was always told about the importance of going to school and his family didn't really think much of the idea of him going into acting. Despite the opinions of others, Joe knew he had to follow his dreams.
8. He Seeks Out Challenging Roles
There are lots of actors who prefer to play it safe throughout their entire careers by taking roles that allow them to stay within their comfort zone. That isn't how Joe moves at all. He actually looks for roles that challenge him and he thrives in those kinds of environments.
9. London Is One Of His Favorite Places To Be
Thanks to his career, Joe has gotten the chance to travel all over the world. Even with all of the places he's been, his hometown of London is still one of his favorite places in the world. During an interview with The Times, he said, "I love London" and explained how doing so much traveling has actually given him a greater appreciation for the city.
10. He Enjoys Helping Others
Joe has built a huge platform over the course of his career, and he loves using it as a way help others. He has volunteered to spend time with sick children and he has also helped raise money for Momentum Children's Charity. Joe has also utilized his love of cycling as a way to raise money for good causes.