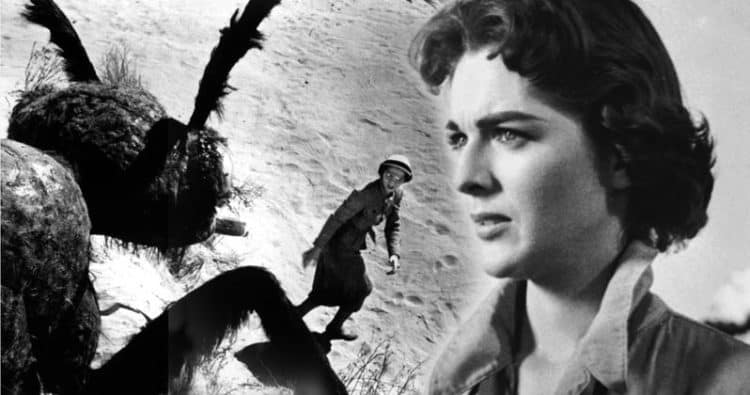 Sad as it sounds, a good part of the world is going to ask who Joan Weldon was upon hearing about her passing if they do. But horror fans and those that have a good idea who she is will hopefully bow their heads in reverence if only because the 90-year old former actress and opera singer was someone that helped women in cinema in her own way over the course of her career, and was a light-hearted and prank-loving individual that had a great deal of respect for many people in her career. One thing that isn't going to stop in this world is the fact that we will continue to see those that have weathered the years pass on, as this is a big part of the human condition and it's not something that we can get away from. The best thing we can do is admire and respect those that have come before, or at the very least show some reverence to their passing since no matter what a person is like, respect is due when they pass. Joan was one of the many that sought her career on screen and looked elsewhere for her fame as well, but she was loved wherever she went and was one of those that people will no doubt remember fondly.
One could say that life wasn't exactly fair to her early on since she was left motherless, but she was raised by her grandmother and for all intents and purposes she was a well-adjusted individual that knew how to get by and was making her way forward with her voice by the time she was a teenager. Her filmography isn't what one might call extensive, but she still made a big name for herself over the years as cinema continued to change and her time in the opera managed to open doors for her as well. The idea that she's one of a kind won't be abused or tossed aside since the truth is that she is someone that managed to get people to pay attention and gave the kind of performance that folks are still grateful for since like so many others she helped to form the cinematic experience into what it is today. Too many people don't bother giving the credit that's deserved now and again as the world continues to move forward, especially when it comes to those that might not be as well known as others, but the truth is that Joan and many upon many others deserve a huge thank you for simply being there since through their efforts and many others it's been possible for the movies of today to become what they are.
It sounds a little melodramatic to be certain, but the stark truth is that those that came before, those that have been ridiculed and otherwise tossed aside, the many actors that came before are also part of the experience and the reason why things stand as they do now. Not remembering them due to lack of knowledge is one thing, but not bothering to say a quiet thank you now and then is worse still, since there's no need to bow and scrape to those that came before, but simply being thankful that they put everything out there for people to enjoy is enough warrant a silent thanks that they were around to help things move forward. Think of it this way, when we're all gone, dust in the wind and all that bit, a quiet thank you for having laid the groundwork for what still exists and what comes after us will be the least that can be done to acknowledge that we were here, that we did something, and that somehow, even in a small way, our efforts were enough to help change and shape the future that came after us. Joan and her generation deserve that thanks as well since throughout the history of cinema there have been untold numbers of individuals that have participated in this grand act that continues to this day, and the number of stories that have existed since the dawn of the moving picture owe a great deal to those that have come along to enhance it, to make it better, and to offer a different perspective in their own way. From the smallest contribution to the greatest, those that came before are due their adulation and thanks since they did what a lot of us are doing in our own right, they're leaving something behind to follow.
Joan was never the great actress that some are lauded as being, or at least was never quite celebrated as such, but she was a talented and classy woman that knew how to go out and get what she wanted. That alone makes her great. Rest in peace ma'am, and thank you.