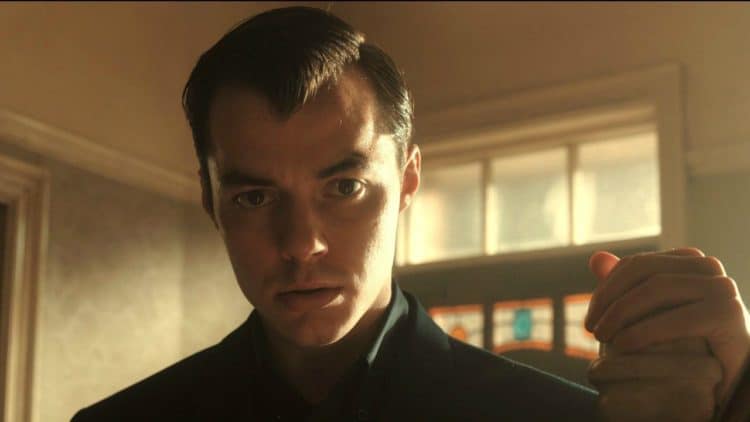 A lot of folks know who Alfred Pennyworth is, after all he's been the man behind the Batman for a long time now and has been one of Bruce's most trusted confidantes for so long that it's a wonder this show took so long to make. But coming out this summer as it's supposed to seems appropriate since Batman has been the big man on campus for so long that many of those that have anything to do with his continued success seem to have been existing in his shadow for a long, long time. With the end of the Gotham series though it seems as though it's time to step back a number of years and find out just how one of the most famous butlers in pop culture came to be the man that we recognize and have even cheered for on occasion. Alfred is, after all, more than JUST the butler, as being in charge of Wayne manor is a full-time job, but being an assistant to the Batman requires something a bit extra.
Here are a few reasons why you should watch the show.
10. As a period piece it's bound to stick with some history and re-invent some aspects.
The comics have, over the years, found that sticking to certain parts of history and not changing them too much is preferable sometimes since it allows some folks the kind of continuity that allows them to further enjoy the show and really get into what they're watching, even if it's mostly fiction.
9. It opens up DC to a whole new level of explanation.
For so long everything has focused on the heroes and the villains of the stories that there hasn't been a whole lot of explanation as to what's going on around them and how their lives have been shaped in different ways by those they depend on and interact with. You can imagine that Batman might be able to take care of himself, but Alfred has usually been his go-to person, and this show will explain how that came to be, in its own way.
8. It's expanding Batman's universe in another significant way.
Alfred has been around long enough that a lot of people have come think that it's about time that his story be told since we've heard more about him throughout the years and yet haven't seen all that much concerning his past.
7. It's another way to break off from being the comic relief or simply the man that takes care of Batman.
Seeing Alfred as comic relief at this point seems like it would be a disservice to the character, but at one time he was actually just there as a placeholder, a butler to a rich man that dressed up as a vigilante. Not anymore.
6. A lot of folks have been wondering just what does lie in Alfred's past for years.
We did hear Michael Caine speak about moments in his past in The Dark Knight and in Gotham it was revealed even further that Alfred has something of a dark past that he's not always proud of but does come in handy from time to time.
5. This show isn't a spinoff or a prequel to Gotham.
Matt Patches of Polygon makes it clear that this show will stand alone but will have a few thematic elements that are worthy of the butler's earlier life. He will also be working with a younger Thomas Wayne before he married Martha, so you can fully expect that there will be no Bruce Wayne in this show.
4. One has to remember that Alfred inherited the title of the Wayne butler from his father.
He and Thomas Wayne might have met a while back, but Alfred didn't take on the role of butler until later on in life when his father had passed and he was called upon.
3. Alfred started out as a young innocent and became a cold-blooded killer.
Susana Polo from Polygon reminds us that at one time Alfred wasn't much different than Bruce Wayne, aside from not being as rich, in that he was fairly innocent. A lifetime later though he was capable of killing someone if the job needed to be done and had a past he didn't always care to remember.
2. It's a chance to see Alfred as a younger and much more active individual.
We got to see more of this in Gotham since he wasn't an old man yet but this will be even better since we'll get to see him in his prime when he was able to do just about anything.
1. It will be interesting to see how the character holds up without Batman.
As Sean P. Aune of Batman News puts it, this will be an interesting opportunity to see how a character from the Batman story will fare on their own since there is also a Joker movie coming out that will have nothing to do with Batman at the moment as well.
It could be worth the time to sit and watch.