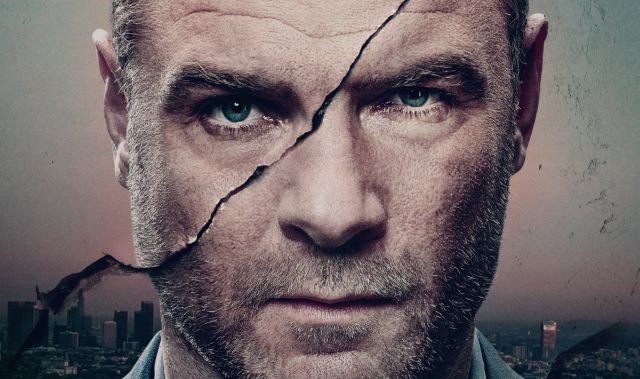 Liev Schreiber has never been better. Four years (plus season 5 now) into Ray Donovan, and he's still giving us a reason to watch, the very same reasons we tuned in to the show back in 2013. The crime drama actually broke pilot viewership records for Showtime, and majority of that probably came from Schreiber's celebrity pull. After the first few episodes, though, we quickly realize that the pull of Donovan comes from its ensemble. David Hollander, the showrunner for the series, has given us a few good works to feast on.  And Ann Biderman's (show's original creator) resume may be short, but it includes TV series NYPD Blue, Southland, and Johnny Depp's Public Enemies.
There's no doubt that Ray Donovan has taken the darker path as the show went on, but it looks like we'll get a bit more comical levity for season 5 in the most Donovan sense–not laugh out loud funny, but more intrinsically laughable. After years of having to deal with the rich's problems, you kind of get a sense that Ray will never run out of work to do, work that is also crazy, for lack of better words, and Ray handles them all, albeit not always so gracefully. The storylines in the show are one of the many reasons why Ray Donovan is still worth looking forward to every week. The characters are undoubtedly interesting, and Hollander has painted them in a way that still shocks regardless of how immune we think we might be to all of television's sick curveballs.
In addition to such great supporting characters, Showtime's managed to acquire a cast that naturally fits in. [Spoiler alert] Paula Malcomson has been amazing as Ray's wife, Abby, and while we're only going to see her as flashbacks from here on out, there are some fan rumors that Abby might still be alive. Then there's also the rest of Ray's family, Parkinson-stricken Terry as played by Eddie Marsan, alcoholic Bunchy as played by Dash Mihok, half brother Daryll played by Pooch Hall, and Mickey, father to the troublesome Ray, as played by Jon Voight. Voight's crucial presence on the show can't be measured by any means; we all just know that without Voight, Schreiber will have a much more difficult time conveying Ray's role.
Speaking of Ray's role, perhaps the most important and relevant reason why we still watch Ray Donovan is Schreiber himself, playing the part of the complicated lead. There are few characters on TV right now that has the attractive complexity of Ray Donovan. Sure, he may be no mafia boss like Tony Soprano, but there's a certain quality to Ray that's quite relatable to the average person. He's got family; he's got issues. He's no more than a man just doing his job. For us, that's what makes the show even the more interesting. Ray Donovan has managed to carve eccentricities where there's only something typical. It's also managed to depict a normal man as someone more than who he actually is, someone who can be far larger than his own life. We hope to see his character realize this sooner rather than later, and we'll be sure to be around when that happens.
Save
Save
Save