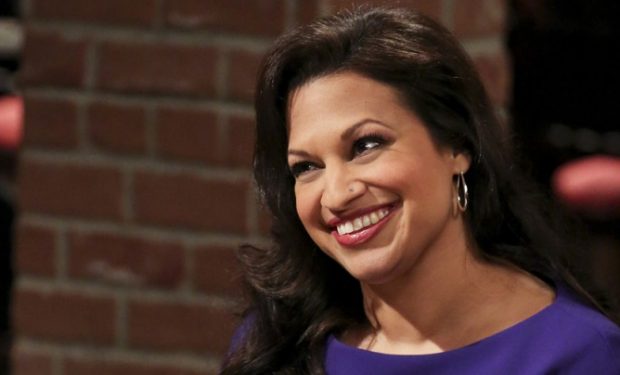 Her name is one of those that you might have heard in snippets here and there but Rati Gupta is a celebrity no matter that her name kind of pops up like an unidentified blip on a radar now and again. In show business it's more than a little difficult to really stand out what with the number of celebrities that are vying for the attention of the public in so many different ways. Rati however is one of those that kind of pushes her own act in a way that isn't seen as much anymore as she is a storyteller and enjoys being in front of an audience that is there to listen. If you really think about it this is one of the oldest mediums in human history and the way our species passed on knowledge from one person to another before the idea of writing everything down ever became a thing. So in truth she's passing on one of the oldest traditions of the human race.
Here are a few more things you might not have known about her.
10. She hasn't been an actor for quite as long as her peers.
Her career started in 2011 and while a lot can happen in 7 years it's still safe to assume that she's building a career and hasn't yet really come into her fame as fully as she might in the next decade if she continues to stick it out and push forward.
9. A lot of people might recognize her from The Big Bang Theory.
There's a lot of people that can claim at least some fame from this show largely because they were there for an episode or their character became attached to one of the main figures for a period of time. This is great since it's a way for people to get known and perhaps even create a fanbase that will follow them once they're off the show.
8. At this point in her career she's not a young woman but she's not yet an old woman either.
Rati is 34, so she's not a young woman that just stepped into the life and has no idea of what to do, but she's also not such a seasoned veteran when it comes to acting that she can claim that she's been there and done that when it comes to just about anything. She still has some learning to do no doubt, but she's not a novice by any means.
7. She gave herself a middle name in kindergarten.
Apparently when her class was revealing their middle names to each other Rati realized she didn't have one, as her parents had perhaps not wanted to give her a middle name for their own reasons. So she made one up on the spot, Butterfly. There are certainly worse names that she could have selected. Of course then she vomited strawberry milk all over the place she revealed so this could be why the memory is so poignant.
6. At one time in her career she was a hip hop dancer.
She's not a one-trick pony in other words and has done a few things with her life, so she is accomplished enough to say that she has skills and talent which is highly beneficial. From hip hop dancing she went on to comedy, which is kind of an interesting transition.
5. She's worked along some great choreographers in her time.
At one point she worked with Flo Rida, which is a great name to put on your resume since it would definitely lift a few eyebrows and impress a few people. The one thing about show business is that it's a lot about who you know and who you've worked with.
4. Her talents also include storytelling, which she has gained accolades for.
Storytelling is one of the oldest mediums in human history and it's also one of the most underrated it seems since we've turned our attention to the glitz and glam that lies beyond it and is supposed accentuate the story, not replace it. But Rati is certainly doing her part to keep it alive.
3. She's given several live performances throughout the country.
The fact that she enjoys doing this is impressive and very heartening since it keeps a skill that many humans have forgotten about alive and well.
2. When it comes to social media she has a modest amount of followers.
There aren't a whole lot of people that follow Rati on social media but then it doesn't seem to be slowing her down any as she continues to do what she loves and gain attention for it as well as acclaim. Isn't that the whole point after all, to love what you do?
1. Finding information on her seems to come in tidbits here and there.
There's usually a reason for this. One could be that she stays low-key when not in front of an audience and the other could be that not enough people know about her. Neither one is negative to be honest since she seems to enjoy her life at this time.
Do what you love to do and it will never be work.