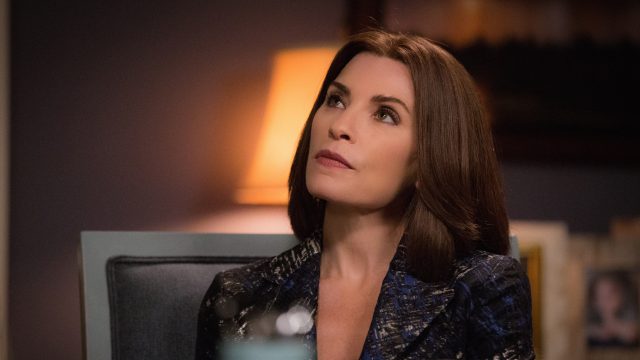 The Good Wife was one of those television shows that was extremely popular. It was easily one of the most popular legal dramas of its time. The show also incorporated a lot of political aspects. In fact, the news was widely circulated that the series was going to end after its seventh season was completed and people were shocked, disappointed and upset. Not only were there a lot of fans of this particular show, but they were passionate fans to boot.
There's a lot of debate about which season of The Good Wife is really the best. You know how it goes. Everyone has their own opinion based on their personal preferences. However, the seasons are ranked below from best to worst, just in case you've missed a few episodes or you're one of the few people that has never seen the show before. That way, you have some kind of an idea what to expect if you're interested in binge watching this particular show.
1. The Good Wife Season 3
The end of season 2 set the stage for season 3. In this season of The Good Wife, you have all the things that make a drama of this type worth watching. There was scandal, corruption and plenty of personal angst to go with it. You have corrupt politicians being convicted for crimes, and you have the personal battles and demons of those involved on full display, for all to see.
2. The Good Wife Season 2
Here, you have the main character dealing more with her law practice and showing that she's not one who was willing to back down to anyone, no matter what the circumstances might be. In this season, she's trying to juggle her life as a lawyer with the life that she's chosen in the political environment. She's also juggling two different love interests and things start to get extremely complicated. As previously mentioned, everything that happens here sets the stage for the aforementioned season 3.
3. The Good Wife Season 5
If you don't like things to change in your favorite television shows, you may not be too crazy about this season. It seems like practically everything changes here. There's a lot of new people involved and there's some more angst in the law firm where the lead character works. On the surface, it appears as though she has everything handled and is doing just fine with it. However, she's not dealing with some of the changes so well from a personal standpoint. If you like confrontation, this might be your favorite season, because she goes nose-to-nose with just about everybody at one point or another.
4. The Good Wife Season 6
There's so much going on in this season that it's hard to keep up. Things are changing at the law firm, people are being forced out and there is an absolute battle that's developing between the lead character and the woman who has inserted herself into the firm so forcefully. At the same time, people are urging Alicia to run for office, something that creates plenty of friction on its own.
5. The Good Wife Season 7
If you watch the show religiously, you know that change is something that was fairly common with it. Season 7 definitely took things up a notch. In this season, there were major cast shakeups and so much corruption going on that it became difficult to realize who was on which side. There are plenty of additional twists and turns, making this one of the most surprising seasons of the entire show.
6 The Good Wife Season 1
There's no doubt that this is a show with a rather complicated and very busy plot line. Producers and showrunners spent most of season 1 setting the stage for things that would come in the future. They kept it interesting enough to make sure that the show had a decent chance of being picked up for another season, but it definitely didn't have the punch that some of the later seasons incorporated.
7. The Good Wife Season 4
If you like the relationship that exists between Will and Alicia, you might have a few issues with season 4. They don't seem to be getting along as well and in many cases, their professional interests are pulling them into different directions. It does make for some good drama though.