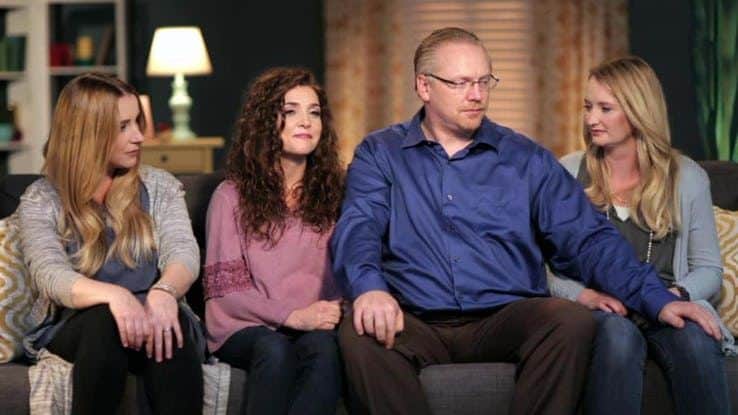 Exploring the Controversial World of Polygamy on Television
TLC's decision to bring polygamy to the small screen with Seeking Sister Wife has undoubtedly stirred up controversy. By showcasing a lifestyle that is not only widely misunderstood but also illegal in the United States, the network is putting these families at risk. The show's participants attempt to justify their polygamous lifestyle as normal for their families, but it raises questions about the emotional and psychological effects on both the adults and children involved.
Jealousy and Injured Feelings: The Emotional Toll of Polygamy
One cannot help but wonder why anyone would willingly enter into a polygamous relationship, knowing the potential for jealousy and hurt feelings. The dynamics between sister wives can be complicated, as seen in the show Sister Wives, where Robyn had to intervene to protect her children from being bullied by the children of another sister wife. This begs the question: how can a polygamous household provide a healthy environment for children when there is no single, centralized authority figure?
The Struggles of a Polygamous Husband
In a polygamous relationship, the husband often finds himself out-maneuvered by his multiple wives. Unless each wife is completely subservient to him, which is unlikely in today's society, his authority diminishes with each additional wife. The families featured on Seeking Sister Wife initially hesitated to participate in the show but ultimately agreed in an attempt to help viewers understand polygamy and why it works for them. However, polygamy is already widely understood and generally not accepted in most parts of the country.
Pushing Polygamy: A Risky Move for Television
By promoting their polygamous lifestyle on television, the participants of Seeking Sister Wife risk alienating viewers who adhere to the more traditional one-partner-per-person ideology. The show's attempt to challenge the conventional notion of monogamous marriage may result in viewers changing the channel or turning off the TV altogether. While the freedom to live as one chooses is a fundamental principle of being a US citizen, polygamy has been outlawed by the church and deemed immoral by many.
Seeking Sister Wife: A Statement or Entertainment?
The show's potential to negatively impact ratings and possibly lead to its cancellation is further exacerbated by some participants using the platform to push their views on polygamy, turning it into a statement rather than a form of entertainment. This approach could further alienate viewers who have grown tired of individuals attempting to make a big deal out of something that could be handled differently.
A Controversial Show Bound to Attract an Audience
Despite the controversy surrounding Seeking Sister Wife, the show is likely to attract an audience. People often watch controversial shows to find reasons to condemn them further. If nothing else, the show may provide viewers with insights into why polygamy may not be a good fit for them. The exploration of this unconventional lifestyle on television will undoubtedly continue to spark debate and challenge societal norms.
Tell us what's wrong with this post? How could we improve it? :)
Let us improve this post!