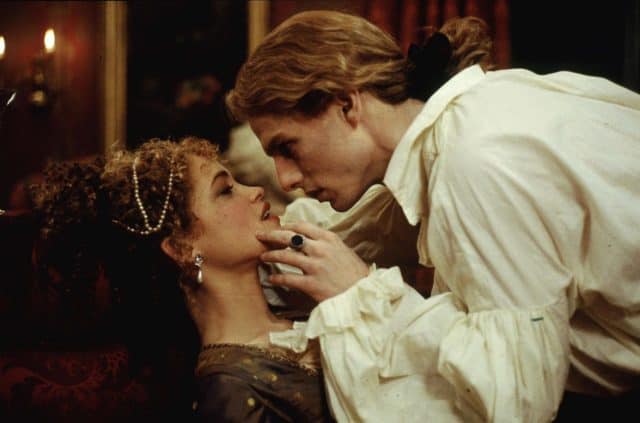 As an edgy, goth-adjacent teenager I read the hell out of Anne Rice's Vampire Chronicles. And while they never took the place in my heart that other books – like American Gods – would, I obsessed over them a fair bit. I am very much not alone – despite the general nuttiness of Anne Rice and her constant retconning her own world, The Vampire Chronicles are a hugely popular series to this day. Add in how delightfully good the Tom Cruise/Brad Pitt/Kirsten Dunst movie still is, and there's a lot of excitement to be had for a Vampire Chronicles TV series.
Fuller seems like the exact right man for the job. He's tackled beloved books before, both staying largely faithful to the source material (American Gods) and adapting source material in a way that is both utterly separate but loyal (Hannibal). He's shown he's no stranger to sensual violence and is very comfortable in the world of homoeroticism (again, Hannibal). All of this is why the fangirl in me has serious questions about how he's going to handle the series.
Timeline
First thing's first – where will Fuller start the story? Will he kick it off with Interview with the Vampire, or go back to the beginning of Lestat's story? Interview may be the first in the book series but it's the most popular, and would act as a promise for later storylines, drawing in readers. Where do writer Christopher Rice (son of Anne Rice) and Fuller start? How long do I have to wait to get my precious murder-baby, Claudia?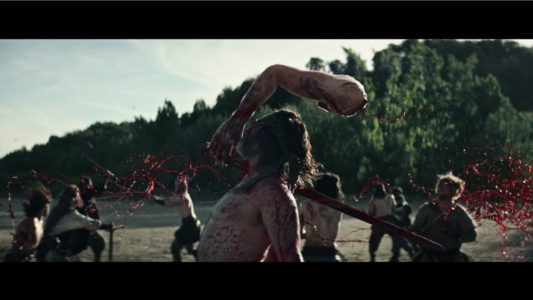 Violence
Fuller is something of an artist when it comes to violence. Hannibal made murder so pretty that it was almost weird – after all, it's not often that I can look at cooked people like Nigella Lawson's pot roast. Mads Mikkelsen's ability to look sexy while appreciating a good red wine notwithstanding, all that red is gracefully visceral. American Gods, too, showcased Fuller's ability to show violence as brutal and graceful – something that will come in handy with Lestat's intersection of sex and death. Will he go sensual with the blood and gore? Will he tilt towards the monstrosity angle, and give us murder gods? Or will he go somewhere new to keep us on our toes?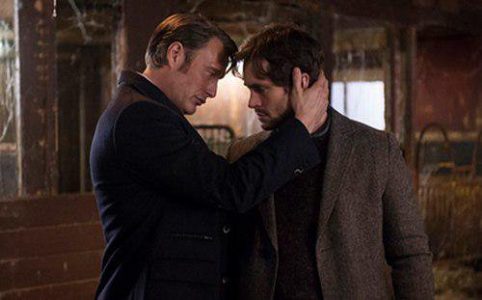 Sex
I've read Thomas Harris's books, and while there might be some sexual tension between Hannibal and Clarice Starling, there certainly wasn't any between the cannibal and Will Graham. And yet, Hannibal watches like a three season courtship. There is so much sexual tension in Hannibal that you'd think it was based off a series of books revolutionary for portraying homoerotic relationships against the backdrop of horror. Oh wait – that's The Vampire Chronicles.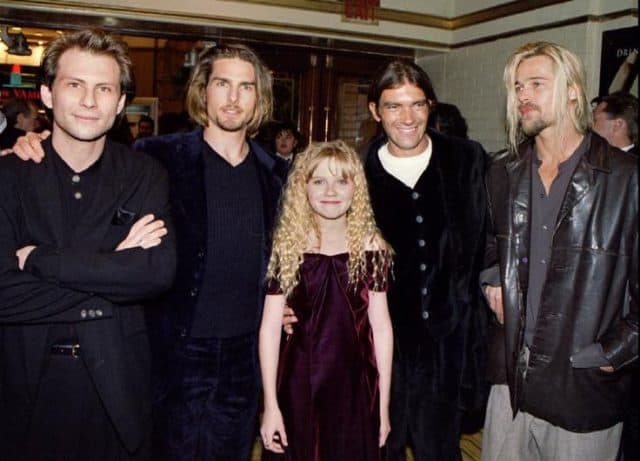 Cast
I'm sorry, but how do you cast Lestat? How? Of all the crazy things Tom Cruise has done in his lifetime, Lestat was beyond perfect. Even Anne Rice famously raved how well Cruise embodied the blond vampire prince. There's so much good speculation out there – including ours – but this has got to be one of the hardest casting decisions by far. Also: Claudia. 1994's Interview with the Vampire fired on all cylinders, most notably the cast. It will be neigh on impossible to cast this show without the film looming large in everyone's minds.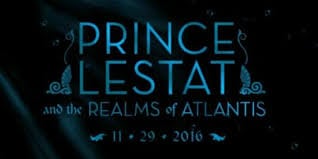 Atlantis
Anne Rice has a problematic relationship with her own work. While she has undoubtedly created some of the most iconic books of the horror genre, she's also swerved about with her tone, her underlying themes, and her own lore. The last few Vampire books have delved into the history and true origin of vampires and it's a little looney tunes. Will Fuller include the undersea adventures of science proto-vampires or will he stick to the early source material and just pretend like the space cadet nonsense the vampire books have become don't exist?