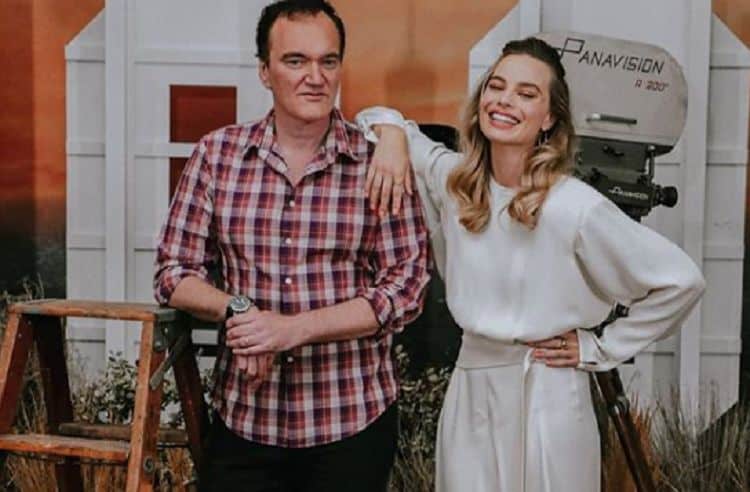 Although there is no word as yet regarding a new Star Trek movie to follow 'Star Trek Beyond', the word is that it is unlikely it will be produced by J.J. Abrams. The franchise producer has displeased Paramount Pictures after he made the decision to return to Disney and Lucasfilm to take on the role of director for 'Star Wars: Episode IX'. He was soon replaced by Justin Lin who has proved himself to be worthy of taking on the director's role for the franchise.
However, Lin may not be the last director of Star Trek and the potential new director is something that could surprise everyone. As one of the best-known and most talented directors in the world, it does make sense to team up Quentin Tarantino with one of the most successful movie franchises of all time. However, the genre of the Star Trek movies and the genre of movies typically directed by Tarantino could not be more different. In fact, they could be described as being worlds apart.
Quentin Tarantino is usually associated with films that are heavy on the violence and have wild storylines. His movies also often have complex plots and rich characters. This is not a description that you would apply to any of the Star Trek movies, yet Tarantino has openly expressed an interest in directing one of these movies in the future.
The initial rumors about Tarantino wanting to direct one of the science-fiction movies came after he was ambushed an airport by a reporter from TMZ. They asked Tarantino if he would be interested in the job and he simply replied that it might be something worth having a meeting about. While it might seem strange that these rumors have now been expanded on, it does beg the question about why the reporter asked him about Star Trek in the first place.
The answer may lie in a YouTube clip that has been doing the rounds recently. It is an episode of the 'Nerdist ' podcast that was originally put online in 2015. On the clip, Quentin Tarantino his heard to say that he would prefer to direct a Star Trek movie to a Star Wars movie. He then went on to describe why he would make this choice.
The main reason he talked about was that there were some fantastic episodes of Star Trek that would be ideal for adapting to a feature-length movie. One example he gives is the episode 28 of season one which was called 'The City on the Edge of Forever'. Another episode he says would be perfect for adapting for the big screen is 'Yesterday's Enterprise' which is an episode of 'Star Trek: The Next Generation'.
Despite the rumors, it seems highly unlikely that Quentin Tarantino will direct a Star Trek movie. In the same interview with the TMZ reporter that he said he would consider a meeting about a Star Trek movie, he also said that he plans to direct just two more movies before he retires. Therefore, if Paramount Pictures are genuinely interested in bagging this talented director for their next Star Trek movie, they had better set up that meeting fast.