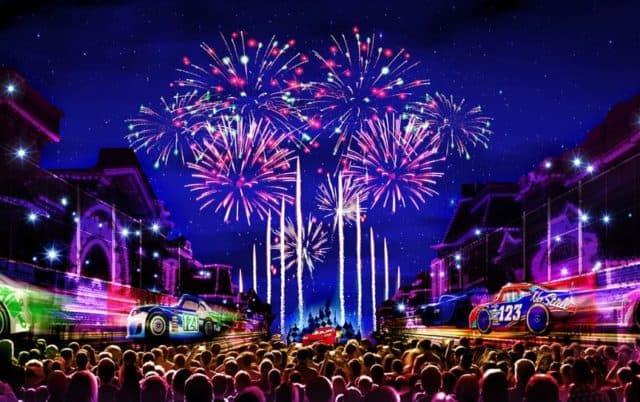 Coming next April Pixar fans and Disney fans alike should be think about preparing to make a trip on down to the mouse's house for one of the most spectacular times ever experienced on the Disney streets. Disney will be hosting a Pixar-driven experience that will feature favorite characters, food, merchandise, and a couple of well-like parades that will be showing for a limited time. It might still be a ways off but at this point anyone that loves going to get their Disney on should know that it's better to plan ahead than be left behind. This Pixar event is something that you won't want to miss.
Not only will fans be able to see their favorite Pixar characters but they'll be able to witness the Paint The Night and Pixar Play parades that will be featured. Several of the regular attractions will also play host to a projection of various Pixar characters and scenes to the delight of the fans. And it's even been said that Buzz Lightyear will be doing a flyby in much the same manner as Tinkerbell has been doing for so many years.
Pixar has certainly earned its place within the halls of Disney since its first collaboration and has produced some truly memorable characters ever since. From Toy Story to Cars to so many others that fans have continued to watch and love the two have been entertaining those dedicated to their existence for years. The current generation and the one before it have grown up with Pixar and look to it much in the same way as the rest of us used to look to Mickey Mouse and his entourage for so many years. It shows that while things do change they still stay the same in many ways. While the Pixar characters will likely never fully replace those that paved the way for their creation it's still evident that they will be the new standard for some time until something else comes along that allows them to settle into the background with great comfort and pride.
That's the trick isn't it? With each new generation something else has to come along to entertain them and while the older attractions and characters are still around and still more than willing to bolster the new, they must eventually take their place as the supporting cast and remember the good old days with pride and a level of humility that speaks of wisdom. Standing amidst an average Disney crowd, and yes there is such a thing, you can almost hear the echoes of the past as they unfold in the revelation of the new acts and attractions that are doled out year by year. Everything is always changing, and yet it all comes back full circle eventually.
The Disney family has grown and grown throughout the years as more and more characters have been developed and more legends have been incorporated into the Disney experience. But even as the new supplant the old it's fun to realize that no matter what you get to experience them all at the same time.