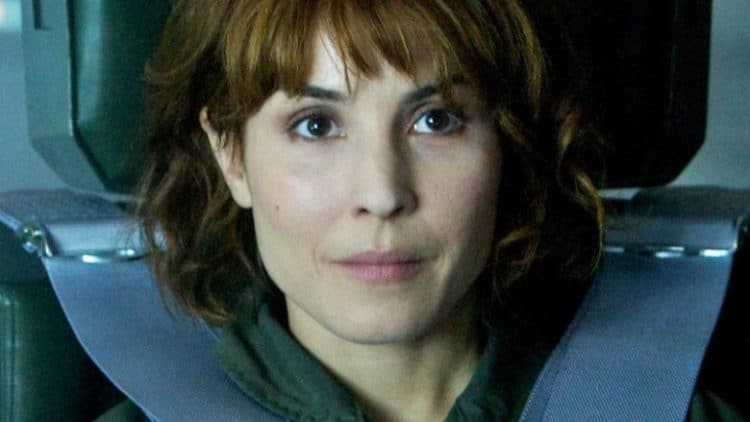 She's still building her already impressive film resume but likely you've seen her in films such as Prometheus and The Girl With The Dragon Tattoo. Noomi Rapace has been making quite a name for herself in Hollywood in the last several years and right now doesn't seem to be slowing down. Her roles haven't always been as iconic as others but she's still gaining ground on a great deal of those in Hollywood and has made her mark to the point that people do remember her work if not her name.
Here are a few other things you might not have known about Noomi Rapace that you might find interesting.
5. The surname Rapace means "Bird of Prey".
After marrying her husband Ola Norell, the two of them agreed upon changing their surname to Rapace for the reason that they enjoyed its meaning. As far as the name goes it does sound rather impressive and the meaning, taken from French and Italin, means literally Bird of Prey, which is interesting but also meaningful to Noomi and her husband.
4. Her roles are usually scarred and abused women.
If you really notice her appearance and demeanor in films you'd see that her characters are almost always in some way abused or scarred in some way. In Prometheus Rapace's character loses her husband to an unknown affliction that takes over his body completely and turns him into something quite monstrous that can't be controlled or even killed that easily. She seems to excel at roles in which her characters bear some type of emotional scarring.
3. She is half-Spanish, half-Swedish.
Her father is a Spanish Flamenco singer and her mother is a Swedish actress. It seems like an odd pairing really but then when you look at other individuals throughout the world it seems to be the norm in the current era. She can speak Icelandic, Swedish, Spanish, English, and even Norwegian. This is quite impressive given that she forced herself to learn English by watching American television without the subtitles.
2. Noomi insists on doing all of her own stunts.
Most actors will stop short of doing anything that could truly jeopardize their health, but that trend is starting to change just a bit. Noomi actually had her nose broken during one scene and never got it reset properly. Eventually it had to be broken again so that the damage could be fixed. During the scene however she simply soldiered on and kept filming.
1. At the age of fifteen she moved to Stockholm in the hopes of becoming an actress.
She was cast in her first role, which was non-speaking, when she was 7. After this she was hooked and by the age of 15 had left home to join the Stockholm Theater School. By 1994 she had her first recurring role and had already started to make a name for herself on stage and on screen. After that the sky was the limit for Rapace as she continued to grow in popularity. As of the 2000's she was making headlines with her parts in films such as The Girl With The Dragon Tattoo.
You might not know her that well yet, but she's already begun an impressive career and is just hitting her stride it would seem.
Save