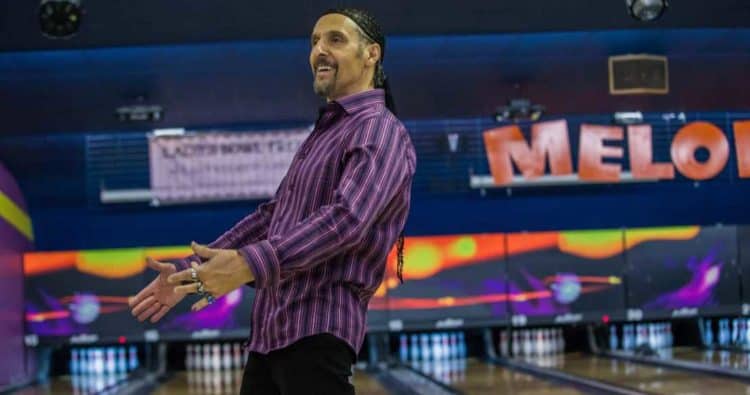 Ryan Scott of MovieWeb put his two cents in on The Big Lebowski spinoff, Going Places, and so far any sentiment to be had about this movie seems kind ambiguous leaning into hopeful at this point. Really and truly, John Turturro is a gifted and talented man and has a definite vision that he can bring to bear whenever he desires, but this movie featuring the character of Jesus Quintana from The Big Lebowski seems almost like a project that some eager fan cooked up and somehow got permission to make. That's not fair to Turturro to be honest, as he does have the kind of reputation for making great appearances in the past and is to be respected. But Jesus Quintana seems to push the whole idea of 'cult classic' a little too far since he's not just a stereotype, he's kind of a buffoon. But that seems to be what people want these days.
It's already been admitted that this movie isn't going to be making men look good, much as TBL already accomplished with Lebowski and Walter, but Jesus seems to push the envelope a little further than most. In fact, the idea that he's been accused of being a pedophile is something that didn't sit well with a lot of people when TBL came out and probably won't sit any better when this movie comes out. It's a bit of paranoia to be honest, but it seem fair to say that if it's seen as offensive in any way, shape, or form that this movie will be panned just as much as any production that people don't like.
A big prediction for this movie is that it's going to be just as obscure, possibly more so than TBL simply because it's touching upon a character that a certain percentage of people liked and the rest didn't give another thought to once he was off screen. John Turturro's characters create a wide variety of reactions among fans depending on the movie and how well the character seems to fit. In the Transformers movies he was kind of a nut and people saw him that way and either liked him or thought he was irrelevant. In Miller's Crossing a lot of people loved him since he was absolutely great. His part in O Brother Where Art Thou was inspired despite the fact that the movie kind of came and went in terms of popularity. In so many movies he's either loved, hated, or looked at in a way that one might regard the inevitable person at the party that does and says what they want, with something between perverse fascination and interest to downright embarrassment at times. All in all he's a great actor, but the character of Jesus, despite the opinion of the Coen brothers, seems a bit played out as of many years ago.
There's nothing wrong with women being portrayed as stronger and more in control, as men can be, in movies and real life, buffoons that elevate themselves, or try, in ridiculous ways that make them look even more foolish. But the character of Jesus didn't just come off as a buffoon, he came off as creepy and inherently, well, vapid. There's nothing to be said for it since obviously Turturro was trying to give people this impression, but making another prediction now, it's not going to go far without being attached to TBL. It might garner a few people who were fans of the original movie that happened to think Jesus was a funny character, but essentially this feels like a road to nowhere, or rather, more like the highway in Speed that had such a massive gap in it that there was no way the story should have been allowed to continue. Much like that infamous bus-jumping scene that in reality would end in disaster, this movie seems like it might need to hit unrealistic speeds while dragging around the baggage that it's a spinoff that absolutely needs to clear that gap to become its own entity. Whether it will do so or not is hard to say, but the prediction at this point is that it will stand on its own two feet, but without the status that TBL enjoyed after a while.
Why? Jesus simply isn't that big of a character and on his own it seems that his development is going to need to be something spectacular in order to really create something that will stand on its own without the cast of TBL nearby to help out. Quite honestly, being a fan of Turturro, I really do hope that it does better than I'm predicting, but as of right now it just doesn't seem like it will be as solid of a movie as people might like to think.