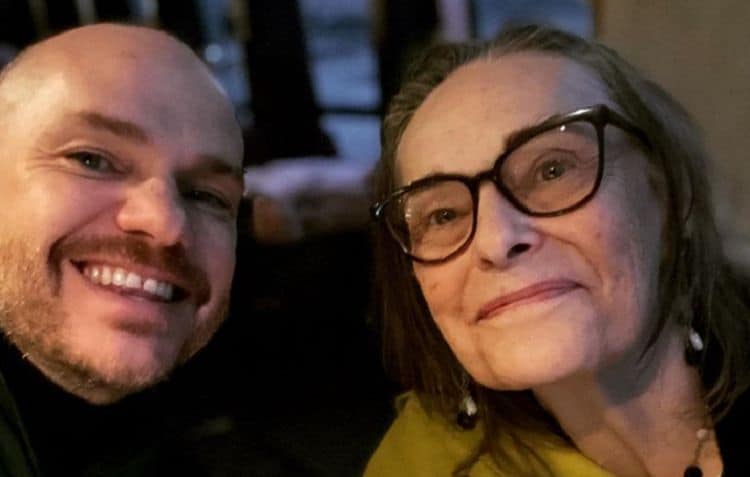 Peter Paige is a beloved American actor who is best known as Emmett Honeycutt to fans of the television series "Queer as Folk." His versatility earned him a spot in the hearts of his fans. He has also appeared on several other television shows including "Without a Trace," "Grey's Anatomy," "The Closer," "Caroline in the City," "American Dad," "Time of Your Life," "Girlfriends," "Will & Grace," and "Related." We wanted to know more about this prolific actor and we found some interesting facts about him when we looked into his career history. We were impressed with his tremendous scope of talent, and he has an adoring group of fans who are happy to learn as much as they can about their favorite actor. Here are 10 things that you might not know about Peter Paige.
1. His Birthday
He was born Peter Michael Paige in West Hartford, Connecticut. Peter was born on June 20, 1969, which makes his 50 years old as of 2019. He completed high school and went to college, enrolling at Boston University School of Theatre. He graduated with his Bachelor of Fine Arts degree and did so Summa Cum Laude. He had made the choice to become involved in film and television early in his life and he geared his academic pursuits towards this end.
2. Peter is also a director and screenwriter
Mr. Paige made his debut as a writer and director with the film "Say Uncle." He also starred in his own directorial debut in 2004, alongside actors Anthony Clark, Kathy Najimy, Melanie Lynskey, Gabrielle Union, and Lisa Edelstein, but the film wasn't released until 2005. He won an award for the short films "The Shooting," and "The Four of Us." He has achieved great success as an actor, director, writer, and producer.
3. Peter Paige is also a stage actor
Peter is well-known to theatergoers and he has appeared in multiple successful theatrical productions. He's known for his versatility and his precision in live performance delivering his role with accuracy and a moving stage presence. He appeared throughout the country at several major regional theatres including Portland Center Stage, Playwrights Horizons, La Jolly Playhouse, and others. Peter has done an amazing job of entertaining audiences throughout his career as a stage actor.
4. Peter portrayed a diverse scope of characters
Paige is a versatile stage actor who has covered roles in almost every genre of play. He's played contemporary roles, parts from Greek plays, Shakespeare, and more. He starred in "You're a Good Man, Charlie Brown," "Pantophobia," "A Midsummer NIght's Dream," "Secret Agents," "The Rivals," and more. He has a long list of theatrical credits in his impressive acting portfolio. Peter is a talented actor who has established a solid reputation not only in television acting but also in the more difficult version of stage acting which requires precision and accuracy because you only get one shot at it when you're performing live.
5. He worked with Jennifer Lopez on a series
We also learned that Peter teamed up with Jennifer Lopez in the production of "The Fosters." He was the creator of the series, and he was assisted by Bradley Bredeweg. Jennifer Lopez was the producer for the show through Nuyorican Productions. ABC Family is the network that picked up the show that followed the everyday lives of a lesbian couple, interracial, raising children.
6. Peter has produced a variety of shows
Peter Paige is also a television series producer. He has several movies and series to his credit. He first began producing in 2005 with "Say Uncle." In 2008, he was a co-executive producer for the television series "The Katie May Show." In 2010 he was a co-executive producer for "Fly Girls," followed by exec producer for "The Fosters" from 2013 through 2018. Most recently he served in this capacity for the television series "Good Trouble," in 2019, and he is also the executive producer for the TV movie "The Thing About Harry," which is in the post-production stage of development.
7. He has directed 4 projects
Mr. Paige also has 4 credits in his directing portfolio. He started his career as a director in 2005 with the film "Say Uncle." His next project was in 2008, directing a film called "Leaving Barstow." He also directed eight episodes of the television series "The Fosters" from 2015 through 2018. In 2019, he served as director for 7 episodes of the television series "Good Trouble."
8. He moved around a lot as a child
When Peter was very young, he moved around a great deal. His family didn't stay in the same town, or even the same state for very long. Before he graduated from high school, he had already lived in seven different states. This was normal for him, however. His career started at an early age and this made it necessary for the family to move around a lot.
9. His acting started at age 6
When young Peter Paige was just 6 years old, he began his acting career. He continued acting as well as directing and writing when he was in middle school. this continued throughout his high school years as well. Acting and film production was in his very blood and it is a passion that he has pursued from the age that he was first able to do so. It is as though he was born to become a professional in entertainment that he is today.
10. Peter played the part of an undertaker
Peter Paige played the role of an undertaker some years back. It was in a guest spot on "Suddenly Susan." He was a nervous undertaker named Neil Pomerantz. This was the very first role that he auditioned for once his manager brought him to Los Angeles.It was a hilarious, although small role. This was how he got his start in the film and television business after years of success as a stage actor and it didn't take him long to make the transition.