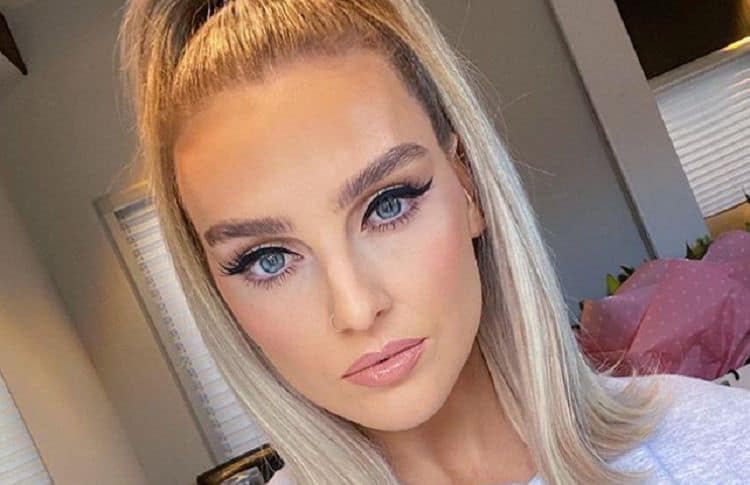 If you are a fan of the English pop group Little Mix, you definitely know who Perrie Edwards is. She's a singer, and she's a songwriter, and she's become very famous over the past few years. She's part of the very first group to ever win the talent show "The X Factor," and it's turned her and her three friends into household names in many parts of the world. The problem with being part of a group, however, is that you don't always get to share who you are with the fans you have. She's part of a band, but she's an individual, too, and we think it's time we get to know more about her.
1. She's From England
Perrie Louise Edwards was born and raised in England. To be precise, she was born and raised in a place called South Shields. Even more specifically, she was born in the Whiteleas area of South Shields, Tyne and Wear. Meanwhile, we are just over here so curious about how English places are named and wondering why we can't be from a place with such a fun name.
2. She's Young
She's a 90s girl through and through. Her date of birth is July 10, 1993. She turned 27 in 2020, and she's been working on her career since 2011, which means she was only 18 when she finally decided she would work through her fears and move on with her desire to become famous. We love that.
3. She Gets it From her Parents
She's talented beause it runs in the family. Both of her parents are also singers, though we don't know if they are famous or anything. Her mother is Debbie Duffie and her father is Alexander Edwards. They did not stay married throughout her childhood, and they both remarried. She's got stepparents on both sides.
4. She's Not an Only Child
She is not an only child. She has an older brother and a younger half-sister. Her brother is Jonnie Edwards. Her sister is from her father's later relationships after he divorced her mother. Her name is Caitlin Edwards.
5. She's College Educated
When she was younger, she went to college. She went to Mortimer Community College. She later transferred to Newcastle College. She graduated from the latter with a degree in Performing Arts. She is obviously using it, too.
6. She Was Engaged to Someone Very Famous
She might not be that old, but she was only 19 when she began dating one of the most famous musicians in the world. You might know him from his role in the boy band "One Direction," or because he is currently expecting his first child with one of the most famous supermodels in the world. Her name is Gigi Hadid, and his name is Zayn Malik. He and Perrie Edwards were dating in 2012, they were engaged in 2013, and they ended their relationship after almost three years in 2015.
7. She Has Health Issues
Perrie Edwards has lived her life with some health problems, but she never lets them get her down. She's got something called esophageal atresia. This is the reason she has a bisectional scar on her stomach. We aren't entirely sure how that works, but she's not letting it stop her from being amazing. She also has something called anosmia, which is a smell blindness.
8. She's Got a Famous New Boyfriend
His name is Alex Oxlade-Chamberlain. If you are not a fan of Liverpool football, he's part of the team. She called him the love of her life recently, which is just so sweet. They've been dating for some time now. They were first spotted together when she was cheering him on at a game in late 2016, but they did not go public with their relationship until 2017.
9. She's not Ready to Get Engaged
Despite a relationship that's more than 3 and-a-half years in the making with the love of her life, she's not in any rush to get engaged again. They do love one another, but they both have very busy careers and very busy lives that don't really let them slow down much and enjoy things outside of their work.
10. She Felt Lockdown was a Small Blessing in Disguise
She's been part of a band for more than 10 years, and she's never taken much time off or really relaxed. She's worked nonstop for a decade, and being forced to stop, slow down, and appreciate things she's never had a chance to appreciate was something she did not take for granted.
Tell us what's wrong with this post? How could we improve it? :)
Let us improve this post!