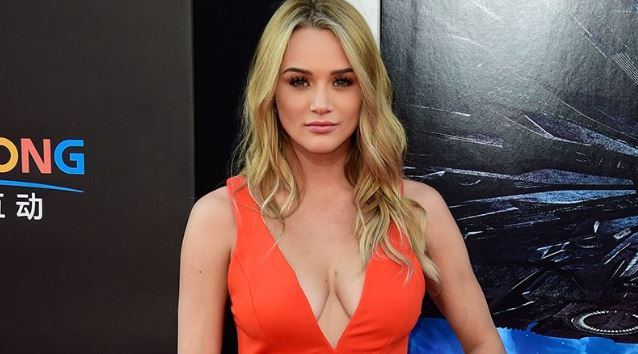 Young and the Restless fans know that the need for beautiful actresses is a real thing. You cannot have a successful soap if your actors and actresses are unattractive. The world is a funny place, and people just want to see other attractive people living their lives. We wouldn't be able to forgive the horrible things these people did if they weren't so good looking. It's just the truth. And these women are some of the most beautiful on television, and that's why they can get away with making horrible choices and hurting the people they love so much while we all just sit back and forgive them for all of it. We love this, and we love that they are so much fun with one another. And we love that these are the hottest stars of the year on this show.
Lola is a new face around Genoa City, but she's amazing. She's a strong young woman with a lot of responsibility to live up to. She makes better choices than some of the other young women around here, and she's got a strong personality to go with it. She's got Kyle Abbott falling over backward for her, but she's not trying to be involved with him personally because she feels he's not got it together enough for her. She's a woman who does have a lot to offer, but she's also a woman who has a lot to give. He's going to make some changes in his life if he wants to be with her, and that might be the best thing that ever happened to him. She's changing the role of the women around here, and we love that about her. She doesn't seem like the kind who will put up with his stuff, and that's why she's not all that interested in him.
Camryn Grimes
We cannot lie. She is our favorite on the show in every single way. Not only is she totally gorgeous, but she's hilarious, too. We love her dry sense of humor, and the fact that she is so good at it around here has us believing that she must be like that in real life. Quick and funny seem to be the way she likes to live her life, and we love that about her. She seems to be the kind of woman who is making better choices, making the right decisions in life, and she's getting her stuff together. She's amazing as Mariah, and we cannot imagine life without her in Genoa City. She's the reason Sharon gets so much love from us, to be quite honest. We just love her that much. She does need to get rid of Tessa, but once she does that she'll be golden once again in our yes. She just isn't sure how to do that at the moment. She needs some help with that, but she will figure it out before much longer.
Hunter King
She is a hot mess, but she's also hot. She's the woman who rolled into town earlier this year to teach her mother a less. Summer is not happy with the way her life is going, and that made her decide to come back to Genoa City and try to steal her mother's boyfriend from her. She got Billy into more trouble than he can admit was worth, but he managed to stay out of bed with her no matter how many times she basically stood there and offered herself up to him. But the year is still young. She's a mess, and she's not entirely likable, but we do like her. We do find that we want to see more of her, too. She's the kind of young woman who makes us feel so good about things even when we don't have much to feel good about. She's a great actress, and she plays this role like no on else can do it. She's killing it, and we love to see her every time she's on the screen. She's losing out on the man she wants to be with right now, but we predict she will figure out a way to change that little problem before much longer.