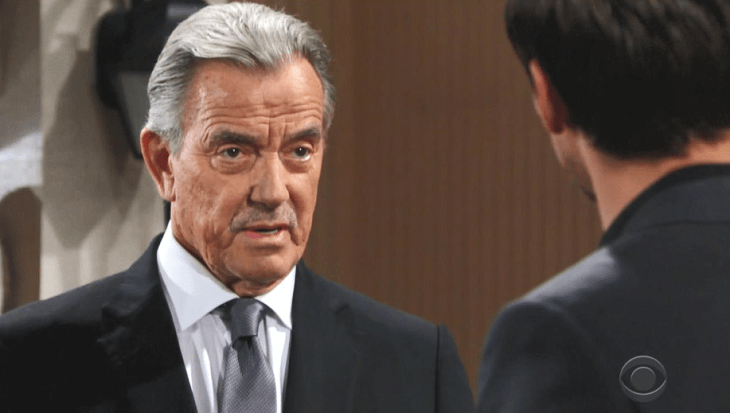 Young and the Restless fans loved seeing what went down last week on Villains Week. It's iconic coming from a town like Genoa City that is always filled to overflowing with bad people who do bad things on a regular basis. This was a good one for us, and we thought it was well-thought out and put together. The producers did an exemplary job choosing which episodes to show us, and we did not leave the week behind feeling at all disappointed. However, this is a new week, and that means it's a new theme on the table. What could make this week something we look forward to as much as we looked forward to all the other theme weeks? Making it all about the Abbotts, of course. It's Abbott Week around here, and we are all about it.
The Abbott Family
This is the first day of the week of the Abbott family, and it's a good one. It's one that is going to take us back in time nearly 30 years. Yes, that's what we said. It's almost 30-years-old, and you won't even recognize the characters at this point. The date of its original air was January 11, 1991. It was the day that Traci and Brad were getting married. They were happy, in love, and ready to make their life a good one. They were ready to take things to the next level, and they had all their loved ones — and a few people they didn't love nearly as much as they thought — show up to watch them exchange their vows and make it a commitment to spend their lives together. But, there were other problems with the Abbott family at the moment.
You see, this is the day we are going to see that Katherine and Jill would prove that neither of them can do a thing that isn't about them. They couldn't even let Traci Abbott have her wedding day to herself with out fighting, calling one another names, and causing a scene. Katherine and Dina worked hard together to make sure that they could get Jill to suffer, and they didn't care that it was Traci's big day. Not a problem for the two of them at all. On the same note, Nikki was having a rough time, too. She was struggling hard with her drinking, and no one was able to stop her. Let's take a quick look back at that time.
The Early 90s
It was rough times around here. Traci and Brad had already been married and then divorced only two years earlier. He then married someone else, she died, and he became a very wealthy man as a result. He returned to Traci, and they planned their wedding. The problem here was that Ashley was with Victor Newman at the time, and Ashley and Brad had a major history. This is the time when Nikki struggled hard with her drinking because she was not in a good place with her life. She did not know what she wanted or how she wanted it, but she knew she didn't want Victor with Ash.
The Pregnancy
While her own mother was working against her, Traci's wedding ended up working out, and she quickly became pregnant. The problem is that she didn't tell her husband. She didn't want him to stay with her because he had to. She wanted him to be with her because he wanted to be with her. So, that didn't work out so well for them. He was a man who was happy when things were not working out well with Ash and Victor, and he and Ash decided to spend more and more time together shortly after this wedding. She wasn't happy with Victor, he was just looking to be with her again, and everyone was a mess in every single manner of speaking. It was a whole thing. Unfortunately, Colleen's birth was not enough to help her mother and father and their marriage, and he ultimately left. She ended up marrying her publisher after that, and Brad was actually jealous. It was a vicious circle for them and Ashley, but it all worked out in the long run.