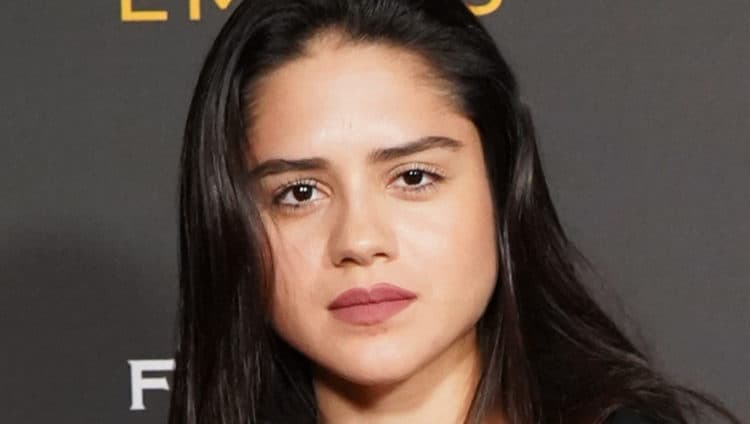 It's only been four years since Sasha Calle made her first on-screen appearance, and she's already making history. It was recently announced that she will be playing Supergirl in the 2022 film The Flash, making her the first Latina to ever be cast in the role. At the moment, Sasha is best-known for playing Lola in The Young and the Restless, but playing Supergirl has the ability to catapuly her career to a completely new level. Although she doesn't have the longest acting resume, she's ready to show the world how talented she is and DC comic fans can't wait to see what she can do. Keep reading to learn 10 things you didn't know about Sasha Calle.
1. She's A Boston Native
Sasha was born and Boston and she spent the early years of her life there. When she was 10-years-old, however, she and her mother relocated to Colombia. Although she eventually got used to it, the initial adjustment proved to be difficult because her Spanish wasn't on the same level as everyone else's.
2. She's A Musician
Music was Sasha's fist love. During an interview with Soap Opera Digest Sasha recalled, "I just wanted to sing and dance. I would dress up and put on a show for everyone. One Christmas, I remember waking up and there was a whole band set for me. I was jumping from the drum set to the guitar to the microphone and trying to perform all these instruments by myself. I loved it."
3. She's Passionate About Social Justice
Sasha hasn't explicitly stated anything about her political views, but it's obvious that she is very liberal. She is a proud supporter of several human rights and social justice causes such as the Transgender Law Center, the Audre Lorde Project, and Solutions Not Punishments Collaborative.
4. She Loves To Travel
On top of having lived in the United States in Colombia, Sasha has also gotten to see other parts of the world. She likes to travel and she always looks forward to experiencing new places and things. As her career grows, she will likely get to travel to even more places.
5. She's A Proud Big Sister
Sasha was an only child for much of her life, but she has a younger brother who is about 10 years her junior. Despite the big age gap, the two have a very close relationship and she loves being his big sister. Their bond started from the moment he was born and Sasha got the honor of choosing his name: Jacob.
6. She's A Formally Trained Actress
Sometimes soap opera stars are looked down upon because their work isn't seen as serious, but Sasha is very serious about her craft and she always has been She earned a bachelor of fine arts degree from American Musical and Dramatic Academy. The school has a long list of well-known alumni including Anthony Ramos, Jason Derulo, and Janelle Monae.
7. She Was Nominated For An Emmy Award
I wasn't exaggerating when I said that Sasha has accomplished a lot in a small window of time. Thanks to her role in The Young and the Restless, Sasha earned an Emmy nomination for Outstanding Young Performer in a Drama Series in 2020. Now that she's breaking into the film world, there are even more opportunities for her to win awards.
8. She Was Up Against Almost 400 Actors For The Role Of Supergirl
Getting cast in The Flash wasn't easy. Sasha was up against some very fierce competition, but she managed to stand out among the rest. Andy Muschiette, the director of The Flash, told Today, "The talent pool was truly amazing and it was very hard to make a decision, but we finally found an actress who was destined to play this role."
9. She Introduced Her Step Father To Her Mom
Apparently Sasha's match making skills are right up there with her acting chops. While talking to Soap Opera Digest she said, "My stepdad, Kevin, was actually my manager at this Italian restaurant that I worked at in Florida. My mom would visit me while I was working and my manager asked, 'Who's this lady talking to you?' When I said that's my mom, he was like, 'Wow, she's so beautiful.' Then, every single day he'd ask, 'So, how's your mom?'…Finally, I told him, 'You have a crush on my mom, you need to ask her out.'"
10. She Was A Huge High School Musical Fan
During the mid 2000s, Disney's High School Musical was all the rage, and Sasha Calle was one of the many people who couldn't get enough of it. During high school, she even performed one of the songs for a singing competition all while dressed as Gabriella Montez.