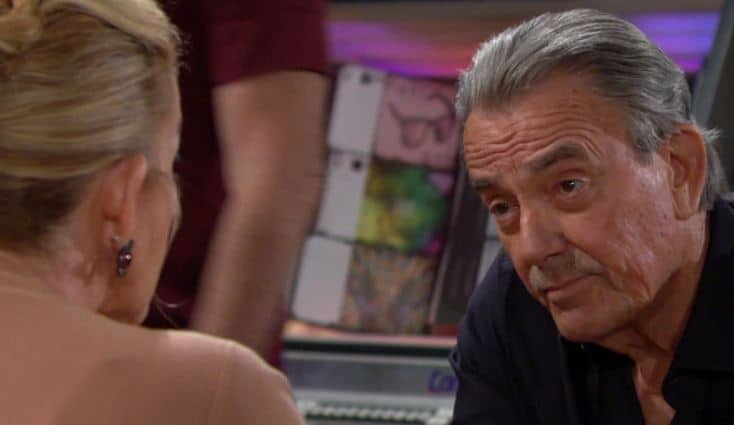 Young and the Restless fans are not that worried about Abby, but we kind of worry about her. She's been through so much, and she's out making some bold choices and some big decisions, and we don't know how that will work for her. She's not the type to really get her way when she's happy about things or not. She recently lost out on her fiancé thanks to his own sister-in-law with whom he just could not stop sleeping. There was a whole history there, and she was not interested in being part of what they had going on when she knew that it would never end well for her. She's got too much on her plate and on her mind to bother with this, and we get it. We get that she's too much for some people, and we want to see her achieve what she's good at doing.
Then there is Cane. He's trying to move on from all that happened with Lily. It was not a pretty situation, but he managed to get his life in order a bit one day at a time after his mistakes, and he seems to be making some headway with Traci? They have a connection that they cannot deny, but they are taking things awfully slow. They have spent some serious time together in the past few months, and it's been good for them. She was writing her book, and things were going well. Then they kissed, and they both seemed to like it. We have to admit that we really don't see this going very far if we are being honest, but we don't know. They both seem a bit vulnerable at this point, and that might make for something interesting.
What's Happening on the Young and the Restless
Lookin' good Cane! 😍 #YR pic.twitter.com/ct79yo9YEo

— Young and Restless (@YandR_CBS) July 17, 2019
They are an odd couple, are they not?
What's Next on the Young and the Restless
Nick prepares for battle today on #YR. pic.twitter.com/VS8HzwBdO6

— Young and Restless (@YandR_CBS) July 17, 2019
We know that a lot happens at the end of the week because that is the best way to keep fans from forgetting to tune in on Monday. This weekend means we have to wait to see what happens to cause this weekend to spiral out of control for Nikki. She's having a big night with a lot of things going on, and now it's going to take a turn that makes her feel as if things might not work in her favor. She's having a big night, and it all goes to hell and back, and we know that never means anything good for her. The last time she had a night spiral out of control, she thought she killed a man and had her daughter and her friends help her hide his body. Can this turn out worse than that situation?
It also turns out that Chelsea has a secret to share, but it's not that bad. Her mother is showing up in Genoa City in the near future, and we cannot wait to see her. She's a situation that is not going to make things feel much better about anything, and we cannot wait to see how this goes down, what it means, and how it will play out. She's not going to be happy to see many of the people around here with all their situations and all their lives, and this might be beyond entertaining as far as we are concerned. We will sit back and wait patiently for her fireworks.
Stay tuned for more Young and the Restless and be sure to check out TVOvermind daily for the latest Young and the Restless spoilers, news, and updates.