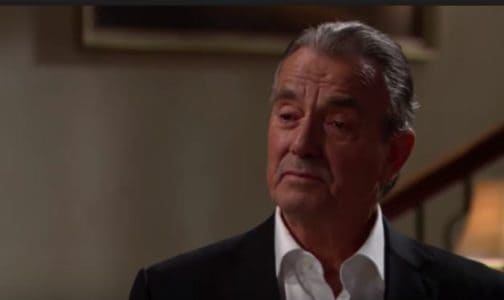 Young and the Restless fans know that Devon is working very hard to romance Hilary, and he's feeling pretty good about the way things are going for them. The problem is that she doesn't seem to know what she feels about the entire situation. She's got him all over wanting to spend some quality time with her, but he's not going to see that she's all about reciprocating the way he is feeling. She's got some mixed feelings, and she's sending some mixed signals. She's happier than she's been in a long time, but she seems to feel that she might mess this up in some way. She might even feel that it's all too good to be true.
She's not sure things are working for her the way she wants them to work for her, and that's a problem. She seems to realize that Devon's sister, Lily, is not all that happy for her and the way they are working on their own future. That's a life problem they cannot seem to get over, but that's not something they are always willing to handle on their own. She might want to have their situation changed a bit, but that doesn't mean they won't have a chance to get their situation under control in another manner. She's not sure how she feels right now, though, and that is a bad thing for her and their situation. She has to make some decisions as soon as she can regarding this moment.
So many people are shocked by this, and it makes us wonder if she has a small secret she's not willing to give up just yet. We think there might be a good chance she knows something she's not sharing with us if she's willing to keep this to herself. She's not acting how we thought she might act, and that makes us feel suspicious. She's a woman who wants this, after all.
Stay tuned for more Young and the Restless and be sure to check out TVOvermind daily for the latest Young and the Restless spoilers, news, and updates.
Tell us what's wrong with this post? How could we improve it? :)
Let us improve this post!