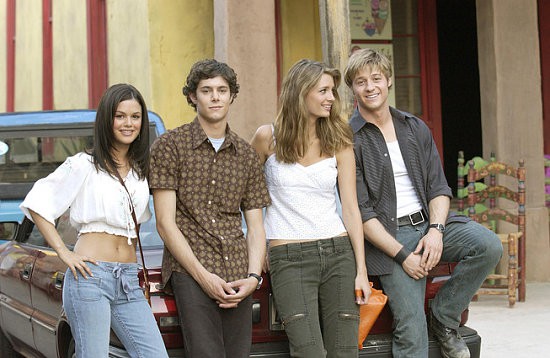 It's a very difficult task for a television show to really stand the test of time. A great TV series has to capture the culture of the moment, while still being timeless enough that viewers can discover the show years later and feel like this could still be their lives. Although some of the references, costumes, and even hairstyles from a show may be dated, its characters and themes–its story–must remain universal, something that individuals from different decades can watch and invest in. This description is true for television gems like MASH, The Sopranos, Seinfeld, and now Breaking Bad, but it's also very true for Fox's The OC, well, at least The OC Season 1.
Watching the first season of The OC back in 2003 (at the probably too young age of 11) was like a religious experience for me. This was the first real show that I had ever fallen in love with, and I looked forward to each episode as like it was a weekly Christmas or birthday that I got to celebrate. Yet, in the first few years following the premiere of The OC Season 1, I began to doubt the show. Was it really as good as I remembered it being, or was it just like any other teen soap with over-the-top storylines and a really attractive cast? Maybe I had simply been cast under its spell.
But then I got to college. Binge-watching had become the norm, and people weren't watching new shows anymore as much as they were discovering old ones. Two of my best friends, Caroline and Katharine, and I introduced some of the new friends we had made at school toour favorite shows, including The OC, and that's when I had my epiphany. As I re-watched The OC Season 1 for the first time in years, I became absolutely certain that, while the series certainly had its ups-and-downs in its second, third, and fourth seasons, that first season of The OC was, is, and will forever be one of the best TV seasons of all-time, and here's why.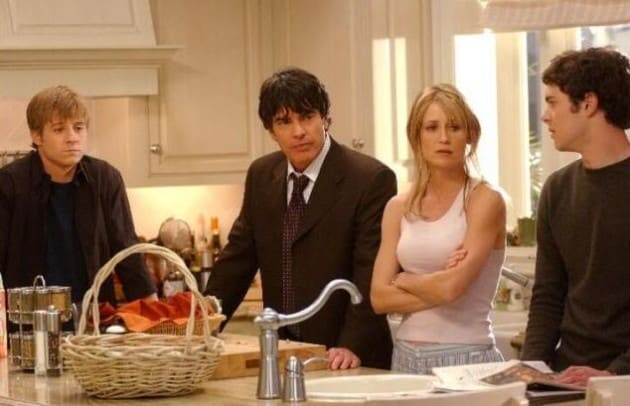 It's all about family.
Sure, if you want to talk about The OC Season 1, we can discuss Julie and Luke's affair, the Core Four running into Paris Hilton in LA, or (ugh) Oliver, but all of those more outrageous storylines weren't what the first season of The OC was about. No, what The OC Season 1 was about was family, as it centered on Ryan, a good kid in a bad situation, who found himself adopted by the best parents in the world: Sandy and Kirsten Cohen. In many ways, just like Ryan, we were brought in as members of the Cohen family during each episode of the show, as we fell in love with these characters and the way they loved each other. This show was a story about how family is more than just blood, about how we can recognize the goodness in someone (like Sandy did with Ryan) and want to nurture and encourage it. Was the The OC a G-rated series Full House? God, no, and that's because it didn't shy away from showing the good and bad sides, the ups-and-downs, the triumphs and the struggles, of what goes into making a family work. The short answer: it all felt real.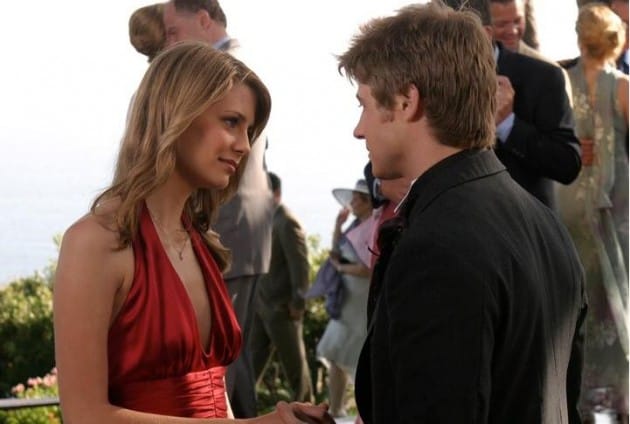 The characters felt like real people.
And it really did all feel real. Despite the crazy, almost dream-like circumstances that our characters found themselves in, whether it was staying in a hotel room with a bowling alley in Vegas, or attending a lavish party every single week, Ryan, Seth, Marissa, Summer, Sandy, Kirsten, and the rest of the show's characters were all grounded in reality. You knew a guy who was ridiculous and goofy as Luke or had a best friend that was as charming and wise as Anna–these people seemed as if they were lifted from real life and thrown into The OC's fictional world. It's the characters and their best moments, like Ryan and Sandy joking about "yogaletes," Seth and Summer kissing on top of the coffee cart, and Luke jamming out to Rooney, that we talk about when we reflect on The OC Season 1. They're what has stayed with us in the decade-plus since the show's premiere, and that's what allows viewers, young and old, to only just now discover The OC Season 1 and fall in love with it.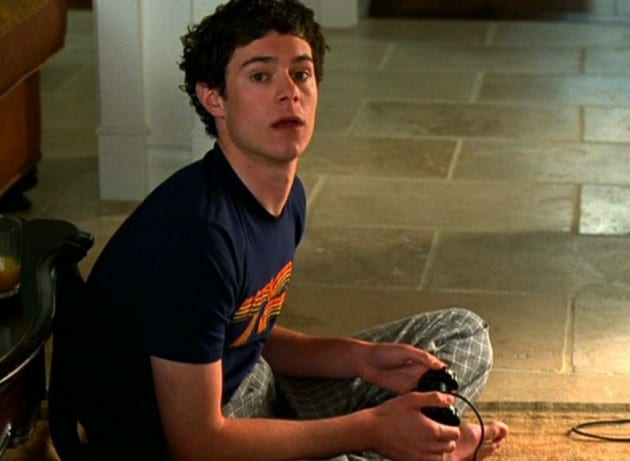 Seth Cohen, Seth Cohen, Seth Cohen.
While I try to say that I love all of the characters on The OC equally, that just isn't true. When you ask a fan of the show who their favorite character is, I'd guess that over 90 percent of them would say Seth Cohen, and honestly, could you blame them? In a way, Seth is almost solely responsible for why the first season of The OC is as good as it is. His taste in music, pop culture references, and sarcastic and self-aware sense of humor were essential to the show's success, as the series blurred the lines between its teen soap roots and the quirky, unique series it wanted to be. There was pretty much no one on television like Seth back in 2003, and the character (played to perfection by Adam Brody) was not only refreshing himself but made The OC all the more enjoyable and memorable because of his presence.
Photos via Fox
Tell us what's wrong with this post? How could we improve it? :)
Let us improve this post!