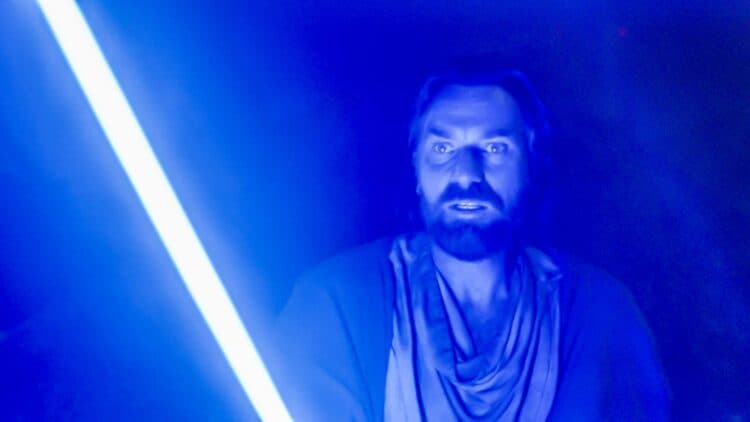 Did anyone think that we'd see Obi-Wan Kenobi getting beaten up this badly in his own show? It's fair to say that a lot of people didn't anticipate that the Jedi Master would be looked this ragged at this point, but thus far, Kenobi has been through it. After getting literally dragged through fire in the last episode by his former pupil-turned enemy, Kenobi had to spend a bit of time in a bacta tank while Leia had to spend time with Reva. The Third Sister is proving to be even more devious and far more dangerous than anyone might have guessed as her interrogation of Leia takes a couple of brutal turns as she threatens the child, tells her that Kenobi is dead, and otherwise terrorizes Leia in ways that might have broken any other child. But this is Princess Leia, and as it's already been discovered, she's a tough kid no matter that she lives in a palace and is kept safe most times by her protective parents. But that only goes so far when it comes to the dark side.
After what was probably not enough time spent in the tank, Obi-Wan makes it clear that he's headed to the Inquisitor's fortress no matter if he has to go on his own. Thankfully, Tala decides to go with him, as she still has the Imperial identity that can get him into and out of the fortress, supposedly. O'Shea Jackson Jr. makes an appearance in this episode as one of the Rebels, though it's clear to see that the people in charge of The Path, the method of ferrying people under the nose of the Empire, aren't ready and willing to sacrifice themselves for the cause, as that might disrupt their lives more than the Empire has already done.
It's a rough galaxy after all, and a lot of people are looking out for those that are closest to them and their own interests. But it would appear that Tala is ready to do the right thing as she manages to get Obi-Wan into the fortress through an entry point that lies deep beneath the surface of the watery world where it's located. It's interesting to think that if the episode were a bit longer that an underwater encounter could have happened since the underwater trip in The Phantom Menace was a good bit of fun. Of course, with the series needing to move along it's easy to think that such a moment would have felt extraneous. But upon entering the fortress, Tala is able to bluff her way deeper into the bowels of the imposing structure, while Obi-Wan seeks out Leia. What he encounters first is kind of creepy since he makes his way into what appears to be a tomb that holds numerous bodies, at least one of whom is a youngling from the Temple that looks to have been preserved for a while, as he's still wearing his straining helmet. The dark and foreboding nature of this place can't be downplayed since it stands out as another atrocity to lay at the feet of the Empire as people are no doubt wondering what the Imperials are going to do with the bodies if anything.
At some point though, Talia's cover is blown and it's time to go. After rescuing Leia, Obi-Wan and the girl reunite with Tala as they begin to make their way out of the structure. They are hounded by stormtroopers the entire way, but given that the troops can't aim in this series either it's fair to state that the trio isn't in any real danger, at least until Obi-Wan deflects a blaster bolt into a pane of glass set into an underwater passageway, creating a serious problem as the weight of the ocean behind the pane begins to press inward, creating a scene straight from the Fallen Order game. The effect this creates is great since it shows that Obi-Wan has regained the use of the Force as he holds back the insistent sea that is ready to force its way into the passage. As he, Leia, and Talia attempt to escape in what appears to be a very poor disguise, Reva shows up and confronts them.
Surrounded by armed troopers, the trio is then saved by a pair of individuals that help with The Path, and as they make their way from the fortress, Reva Force-hurls a solid object at one of the fighters, causing it to crash into the sea as the other one makes its escape to a larger ship waiting nearby. This episode was definitely a fun way to reveal that despite not being back to his former self, Obi-Wan is no longer the man that was hiding away in the desert, as he is fully committed to getting Leia home. But if the evidence from A New Hope is any indication, he won't be staying away from Tatooine for long.