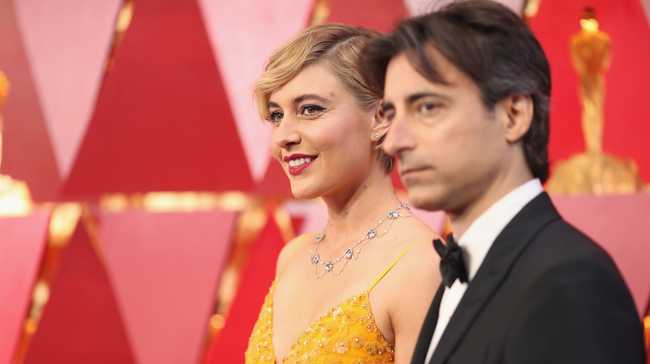 Noah Baumbach is a talented screenwriter and filmmaker. He is known for his raw talent in the film industry. The 52-year-old has been directing for more than two decades and has several nominations and wins to show for it. His first directing credit came in the '90s with his film, Kicking, and Screaming, nominated for Best Film at New York Critics Awards in 1995. Noah also tried his hand in acting. He had a few roles in movies like 1997's Highball and 2004's The Life Aquatic with Steve Zissou during his early years. Since then, the Oscar-nominated screenwriter has put out several great films. They include 2005's The Squid and The Whale, 2015's De Palma, and 2014's While We Were Young. Now, Noah is returning to the director's chair with the upcoming Netflix film, White Noise.
Noah's Netflix Deal
In January 2021, Netflix announced they had finally brought Noah into the Netflix family. The platform posted on their official Twitter account confirming his contract and new movie, White Noise. Noah signed an exclusive deal with Netflix to produce, write and direct films only for the streaming platform. White Noise is not Noah's first project with Netflix. He was responsible for the 2017 film Meyerowitz Stories (New and Selected). The comedy-drama was directed and written by Noah and starred Adam Sandler and Ben Stiller. It has a 93% rating on Rotten Tomatoes, while his next project, Marriage Story, has 94% on the critic review site. According to Deadline, Noah gushed about his new contract with Netflix, saying he had finally found a home after 25 years in the industry. Noah's previous movies have been original works, but White Noise is his first screenplay adapted from a novel.
What is White Noise's Plot?
White Noise is a forthcoming film with Noah Baumbach as the director. The movie is based on the novel by Don DeLillo. The book was released in 1985 and quickly became a best-selling fiction novel. It tells the story of a college professor, Jack Gladenly, who specializes in Hitler Studies. He lives in the small town of Blacksmith with his four kids and wife, Babette. When a toxic chemical is leaked in the college town, his entire life is turned upside down. Babette cheats on Jack and becomes hooked on a unique drug while he struggles with thoughts of death. Noah is known for his ability to bring out the character's genuine emotions on screen. He won over 15 accolades for his screenplay and directing in Marriage Story starring Adam Driver and Scarlett Johansson. Noah's adaptation of White Noise will focus on Jack's four kids, Megan, Walker, Fritz, and Debbie. That's unlike the novel, which was all about him. It will be interesting to see how Noah will dive into the children's perspective as they face death due to the toxins in the air.
Which Actors Are Involved in the White House?
Award-winning actor Adam Driver will reunite with director Noah Baumbach. Adam is famous for his role as Kylo Ren in the Star Wars Franchise. The two have worked together on 2019's Marriage Story. Adam will star in the Netflix film as the protagonist, college professor(Jack Gladney). Alongside Adam will be Greta Gerwig as his wife, Babette. Both actors confirmed their roles in White Noise in December 2020. White Noise is Greta's second movie with Noah at the helm after 2015's Mistress America. Greta and Noah are busy in 2021 as they are co-writing a script for another upcoming film, Barbie, which will star famous actress Margot Robbie. Driver and Greta also starred in Noah's 2012 movie, Frances Ha. Netflix confirmed their pick of actors who will play Jack Gladenly's kids in the 2022 film.
Samuel John will star as Walker, Raffey Cassidy as Debbie, May Nivola as Megan, and Sam Nivolla as Fritz. May and Sam Nivola are kids of British actress Emily Mortimer. Another actor joining the talented cast of White Noise is Don Cheadle. The 56- year-old actor, famous for his role as James Rhodes in Marvel's Iron man, will play a college professor named Murray. All we know about Murray's character is he is pushing studies in the school about Elvis Presley. Jodie Turner-Smith also confirmed her casting in the Netflix film. That is alongside officially being added to the film. However, her role is yet to be revealed.
Crew and Filming
The White Noise film has been in production since 2004, when it had Barry Sonnenfeld as the director. Other directors were brought in by 2016 to take over, but eventually, Netflix decided to enlist Noah to direct the movie in 2021. The most influential part of any film is those behind the camera who make sure the movie is excellent and comes out as desired. Noah Baumbach, Uri Singer, and David Heyman are the official producers for the White Noise film. Douglas Aibel is the casting director.
Passage Pictures and Heyday Films will produce the upcoming movie. Heyday is David Heyman's film studio company started in 1996. Filming of White Noise began in June 2021 and is expected to be complete sometime in September. The upcoming movie began filming in Wellington, Ohio, and Oberlin. According to Cleveland, the main cast has been filming scenes in an old Walmart in Cleveland Heights. Reports say the crew is recording scenes and building sets in the former store. With such a tight time frame for the film's production, White House is expected to be done in a few months. The apocalyptic film might be released on Netflix as early as the first half of 2022. Meyerowitz Stories