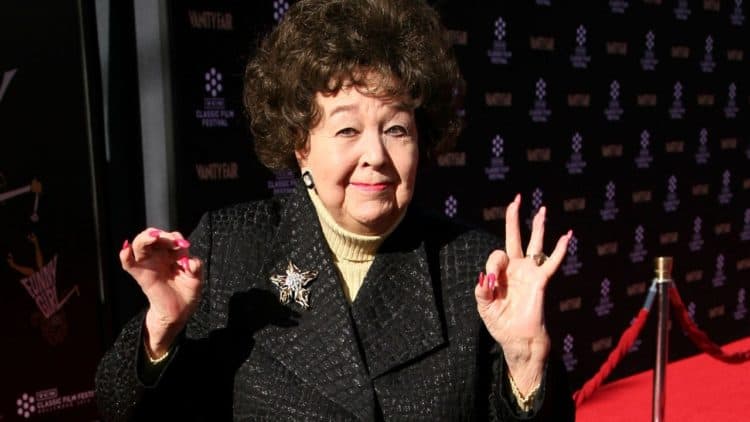 Jane Withers grew up in the spotlight. The child actress made herself famous when she was cast as Shirley Temple's nemesis, and she didn't stop there. Her career did not end after her child acting days were over. She went on to portray several famous roles, and the world has known who this woman is for the better part of a century. It is with a heavy heart that the world mourns the loss of this wonderful woman. She was among the last of the stars who bedazzled Hollywood in the 1930s and 40s, and she will be missed terribly by her friends, her family, and the fans who have followed her career for so many decades.
Jane Withers Early Life
Jane Withers entered the world on April 12, 1926, and she lived until August 7, 2021. She was 95 at the time of her death. She was born and raised in Atlanta, Georgia, and she was an only child whose mother wanted to see her daughter go into the acting business. Her mother, Ruth, wanted to be an actress growing up. However, her own parents were absolutely against the idea. Their guidance did not allow her to follow her dreams as a child, so she turned her dreams of becoming a famed actress into a new dream of having a little girl who would become an actress.
Her mother worked hard to ensure Jane would make it, and she did. She was strategic about her daughter's career, choosing the name Jane specifically because it is short and would fit on a marquee along with her long last name. At the age of two, Jane's mother enrolled her in tap dancing lessons to get a head start on her talented career. She also learned to sing, and she began working as a child actress at the tender age of three. Her mother entered her into a local talent show, she won, and she earned a spot on a children's television program. By the time she was three and-a-half, she had her own radio show where she interviewed celebrities who were visiting Atlanta.
Hello, Hollywood
She was barely six when her family moved from Atlanta to California to take their daughter's career to the next level. Her father did not move with her and her mother because of his job, but he sent his wife and daughter $100 per month for their living expenses – it was a lot of money in 1932. Jane quickly earned roles doing voice-overs, talking on the radio, and showing her skills on local children's shows as an actress. She spent years featured as an uncredited extra in the movies, and it was director David Butler took notice of her look. He told her she'd be someone, and he was not wrong. It was 1934 when she was cast in the Shirley Temple film, "Bright Eyes," and would go on to become one of the most recognized child stars in the world. Her role in the film ended with a seven-year contract with Fox, and it included the stipulation that she could choose her won crew members – they became known as the Withers Family.
She Was Not Like Her Characters
Withers was talented on screen, and she made an entire career of playing characters that are brash, ridiculous, spoiled, entitled, and just plain bratty. However, she was anything but. She was a polite child with a lovely personality, and she was close to her family. Her mother and father were adamant that their daughter would grow up to become a polite, lovely young woman, and they made sure she did just that. Her parents made sure she gave to those less fortunate, that she was polite and thankful, and that she had fun in between work and her studies. They wanted to see her become well-rounded, and she did.
Withers' Life
By the time she was 21, she was retired after her marriage to William Moss. Her father died the following year, and her mother remarried a physician by the name of Louis D. Boonshaft. Withers' divorced her husband in 1954, and she decided to go to college. She went to USC, and she was going to work as a director when she graduated. However, she was asked to take a role on screen, and she returned to acting. She was able to land many roles after that, and her career once again took off. She spent more than 50 years of her life working as an actress.
She married her second husband, Kenneth Errair, in 1955. She had three kids with her first husband, two more with her second husband, and she lost her second husband in a plane crash in 1968. She also lost a son to cancer. She remarried for a third time in 1985 to Thomas Pierson. She gives herself credit for not having the same horrible troubles as many young child stars succumb to as they grow older because she of her religion and her close relationship with God. Withers' daughter is the one who made the public announcement that her famous mother died at the age of 95 on August 7, 2021. Our hearts and thoughts are with her family.
Tell us what's wrong with this post? How could we improve it? :)
Let us improve this post!