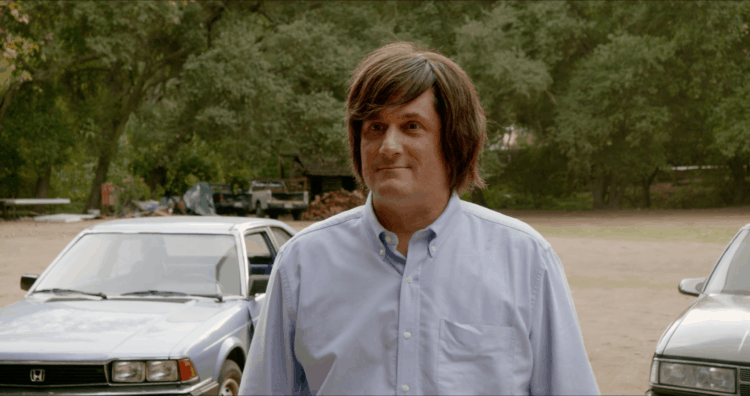 You could say that those that don't act tend to produce or direct, but then you couldn't place Michael Showalter on that list since he's done a bit of both and has also written and created various projects as well. He's been the kind of guy that does a little bit of everything and gets into what he's doing with the kind of zeal that makes you wonder just whether or not he has any real preference as to how he's involved with show business. It's likely he does have a preference but given how much he integrates himself into his work it's hard to think that he'd give any of it up to pursue just one interest at a time. This is the kind of guy that's always on the go and is constantly busy it would seem and yet there are times when he also takes a moment or two, or more, for his family as well.
Here are a few things you might not have known about him.
10. He graduated from Brown University.
Considering that Brown is a very impressive institution anyone that graduated from there is no doubt someone that has quite the educational pedigree. Of course a lot of universities could say the same, but it's still something to be proud about.
9. He loves chess and basketball.
These might seem like completely opposite interests but in truth they kind of offset one another in terms of how one uses their intellect and their physical abilities. Chess after all can be attributed to many different facets of life in one way or another, even if it doesn't seem likely.
8. He lost a lot of weight to play in the film Wet Hot American Summer.
You could say that he plays kind of a clueless character in this rather wacky film but then again a lot of the characters are pretty out there when you really look at them. This movie was, after all, meant to be kind of crazy and it hit the mark pretty well.
7. He has eight cats.
This is when you have to be a cat lover, there's just no other way to explain it. Having one or two cats is something that might seem pretty normal, three or four tends to become something else, and anything after that means that the person simply loves cats and is extremely patient. Honestly, cats tend to own their humans, not the other way around.
6. His career started in 1992.
At this point those that got their start back in the 90s have to be looking around and wondering just how we came to the current era we're in and what's going to come next, much as the previous decades probably did in the 90s. Each and every generation tends to take stock of where they've been and what's going on now in the industry at one point or another.
5. He's been a part of a sketch comedy group.
They were called The New Group and they were kind of a starting point for Showalter as he eventually went on to do other things and continued to build his reputation and his career. It's always interesting to see where people got their first initial break though.
4. He was responsible for The Big Sick.
Films concerning different cultures and how they interact with one another are sometimes touchy subjects but this one touches upon a nerve that kind of helps to unite people rather than note the vast differences between them, reminding us that we're human no matter where we come from and that the feelings that pull us together are capable of denying the differences that so many attempt to use to drive us apart.
3. He was a correspondent for The Daily Show.
This didn't last too long but it occurred when Jon Stewart was still running the show and it's probably been a great addition to his resume ever since he took the job. For a while under Stewart The Daily Show was something that nearly everyone was talking about at one point or another, everyone meaning those that watched it and heard about it from other folks.
2. He's had multiple roles when involved with several film and TV projects.
He serves as an actor, a director, a producer, and a creator throughout most of his projects as he seems to enjoy the hands-on approach that some tend to employ more often than not. This is kind of impressive since it indicates that the people that do this don't really want to sit still and watch it all pass in front of them. They want to be a part of their creations as well.
1. He teaches screenwriting.
His classes take place at New York University's Graduate Film School, so you can imagine that he teaches some very advanced techniques and theories.
Even producers and directors are vital to the process.