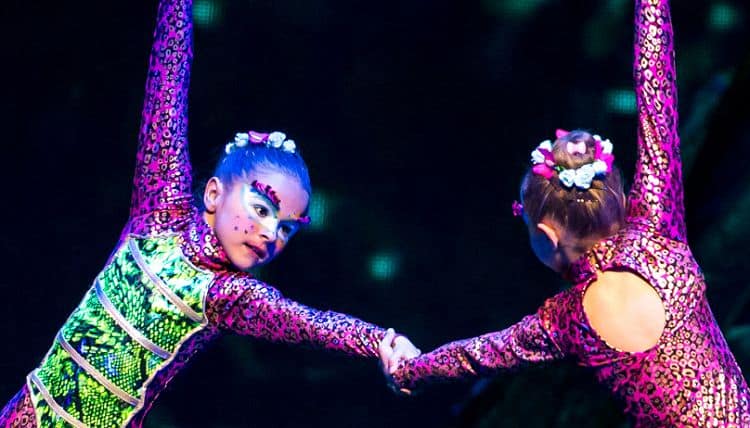 Quite a few businesses have been hit pretty hard by the COVID-19 virus and the effects that its brought down on so many, but the entertainment field has been feeling the bite of this pandemic in a big way since people haven't been going out to buy tickets and gather in large crowds to watch their performers or partake of their offers. When people are discouraged from gathering in big crowds however it kind of takes the wind out of a lot of the entertainment opportunities that exist and as a result revenue can go down in a very short amount of time. The problem with this however is that the reserves that any company might have in times of crisis also tend to go down just as quickly since any company has to keep making money to spend it, and the moment that the revenue stops coming in is the moment that many of them start to worry just how long they're going to last without some type of bailout or the return of their business. There are a lot of entertainment companies out there, but unfortunately by the time this pandemic is over there might be a good number of them that will be folding up their tents and moving on so to speak.
Here are just five entertainment outlets that have had to file for bankruptcy due to the pandemic.
5. CEC Entertainment
CEC filed just days ago it sounds like but thankfully a lot of their businesses have opened back up, though there's still no word on what kind of capacity they'll be operating with and how easy it will be to get people back in. It's very easy to think that people are wanting to go out and have fun as this has been going on for a while, but the downside is that there are still a lot of health regulations that need to be followed in the operation of the company's businesses and it's very likely that they might not be able to operate at full capacity for some time to come since it's still not advisable to pack an enclosed place with too many people just yet.
4. Frontier Communications
Having filed back in April this company is hoping to downsize quite a bit and it's been stated that it's been looking to unload a good part of the business in some way to as to mitigate its losses in an amenable manner. Being one of the biggest telecom companies in America it's fair to say that this was something of a shock since a lot of similar companies have been weathering the pandemic fairly well despite losing a great deal of revenue. This however is definitely a time for those companies that cater to people in their homes to make bank simply because being stuck at home is, for a lot of people, an interminable amount of time that's only made bearable by entertainment of some sort.
3. CMX Holdings
Any theater company is going to be looking pretty haggard right about now since their revenue is so highly dependent on concessions and part of the ticket sales. But since a lot of them have started going towards dine-in experiences like CMX the loss of revenue is even worse since if they were open they could make it back easily. But being closed during the pandemic is almost like putting one's wallet up to an industrial shopvac and hitting the ON button, that money tends to fly out without any hint of hesitation as the lights have to be kept on somehow and the show has to go on.
2. Apex Parks Group
Anywhere that people gather is bound to be hurting right now as many places can tell you, as even Disney, the titan of the theme park industry, is hurting badly at this time and is still struggling to open. But with water parks the whole idea is even worse since the ability to pass a virus in such places is simply astounding and the chances of contracting something without even knowing it is more than likely, it's almost assured. The moment a water park opens up again is the moment that a lot of people should know that the virus is well on its way out.
1. Cirque du Soleil
This is truly saddening since these shows are so insanely impressive but at the same time so very costly. Thanks to no one being able to gather in groups however this means no audience and therefore no two to three hundred a head starting. The kind of prices that these shows pull down is astounding but without that kind of revenue coming in it becomes a no-go even without the virus, so unless things turn around we might not be seeing one of these colorful shows for a while to come.
Things are rough everywhere, don't doubt that.